9 Hair Related Problems And How To Solve Them
By: Kratika Mon, 08 Feb 2021 3:12 PM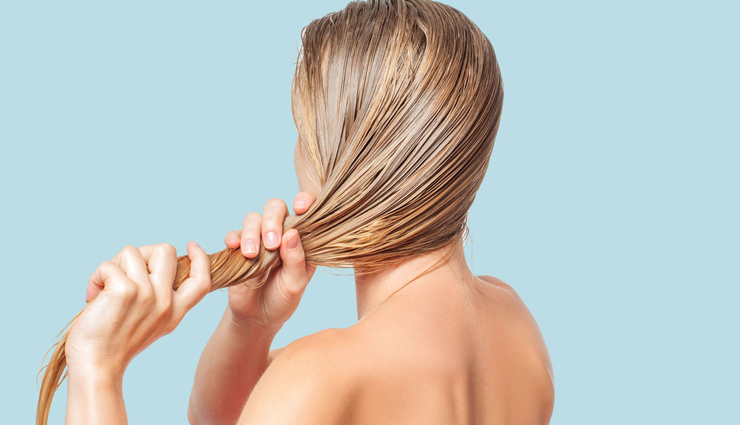 In this era of fast life, we ignore self-pampering sessions and become victim of so many beauty problems. Starting from head to toe, these problems are innumerable and can't be listed down in just a few points. Still, I have tried my best and jotted down a list of most common beauty problems every girl faces. This is high time now and we must delve and look into their plausible solutions as well.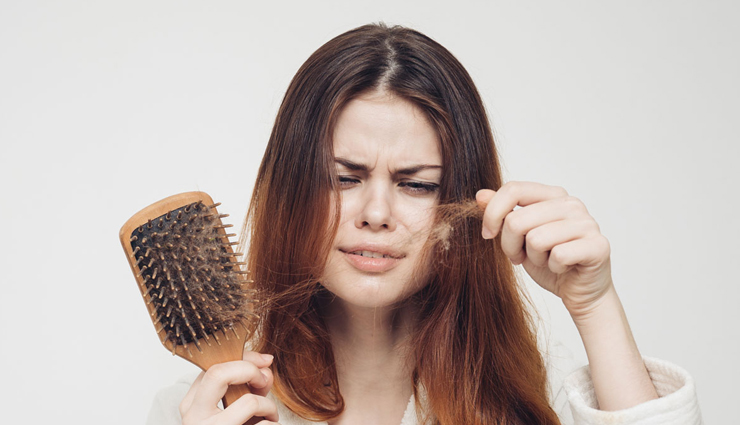 # Hair Loss (Aloepecia)

When I talk about hair problems, the very thing that comes to my mind is hair loss. Well, it is the most devastating truth that almost every girl at some point of time in her life has lost those lustrous locks. This could be due to various reasons like stress, hormonal imbalance, genetic disorders, dandruff, thyroid problems, wrong diet plans, and pollution and sometimes even due to chemical treatments. Gone are those when applying pure coconut oil could sort out this hair loss problem.

Remedies:

- Apply coconut oil or any other good herbal oil at least twice or thrice a week. Leave it for an hour and then rinse off with water. This will ensure that your hair strands remain strong and healthy.
- If you have thyroid problems, then just using beauty problems is not going to help. You must visit a doctor and get suitable remedies.
- Intake of proper food which ensures balanced diet comprising of all vitamins and minerals is also mandatory.
- Avoid heat treatments and styling your hair frequently. Chemical treatments damage the hair and make them weak.
- Look for your proper hair type and spend on a good shampoo and conditioner that suits your hair. It would be better if you use products that are free from SLS and parabens.
- Taking proper vitamin supplements also help to regain back those lustrous locks and control hair loss.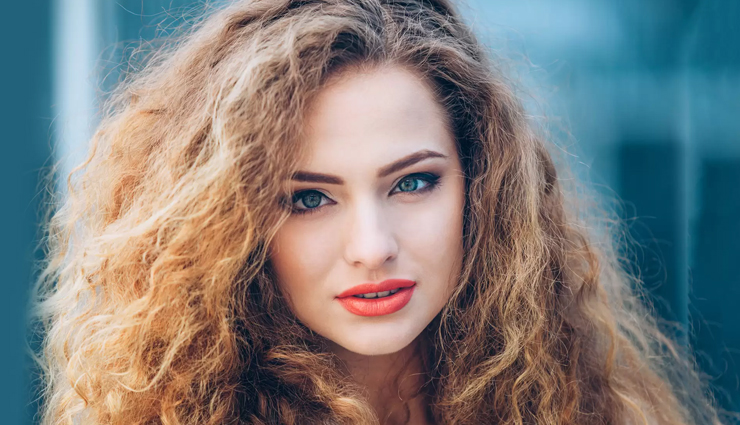 # Frizzy Hair

This is another common hair problem which is faced by almost every girl. The main reason of this is dehydration. Dehydrated hair strands tend to get frizzy because they are devoid of proper moisture and natural oils. If your hair contains the right amount of moisture, then it will stop being frizzy and will become shiny and bouncy again.

Remedies:

- Use honey and milk to form a smooth paste. Apply this onto your hair. This will moisturise the strands and keep the pH level balanced.
- Investing on a good serum is also mandatory. Before you go outside, always massage hair serum onto your strands. This will keep them tangle free for long.
- If you hair is prone to dryness, use a good conditioner after shampooing your hair. This will make your hair frizz-free and more manageable.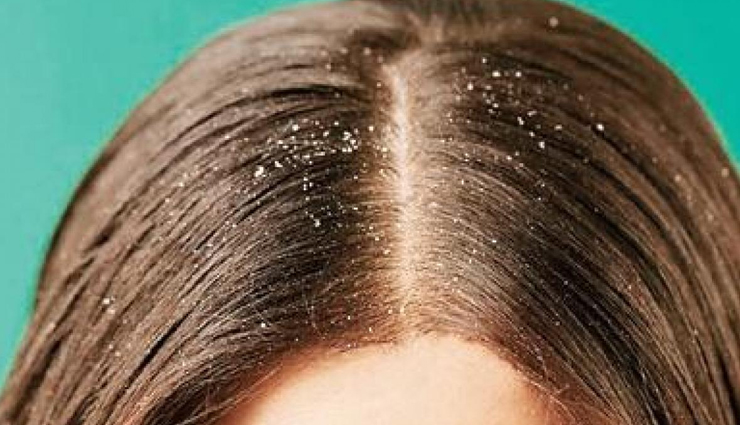 # Dandruff

Like I already said, one major cause for hairfall is dandruff. It is not only irritating but it also quite embarrassing when you are among people. Dandruff is of two types: sticky and dry. These white flakes stick to the hair roots and destroy one self-confidence.

Remedies:

- Make a mask from fenugreek powder and lemon juice and use it twice a week. This pack is natural and provides anti-fungal properties that will help to keep dandruff away.
- Buy a proper anti-dandruff shampoo and conditioner for your dandruff prone hair.
- Prepare a mask with baking soda and tea-tree oil. This mask eliminates dryness, itchiness and controls dandruff.
- You can also use water-based anti-dandruff solutions if you don't feel like using these masks.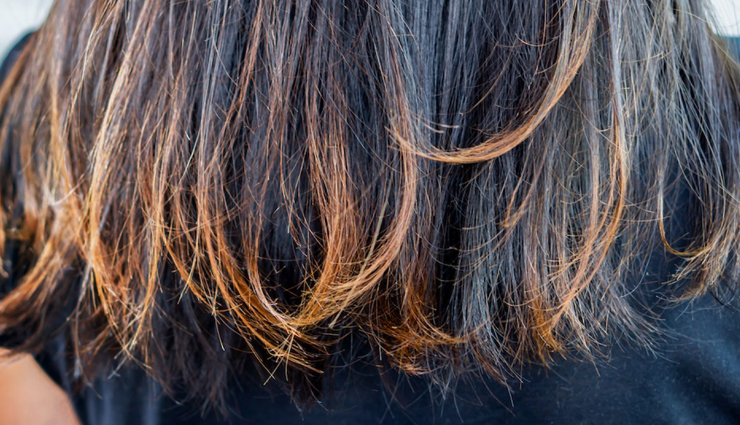 # Split Ends:

This type of hair problem is associated with damage-prone hair. It happens when the outermost protective layer of hair gets peeled off. Split ends can also occur from chemical treatments and using excessive styling products.

Remedies:

- The most basic solution is to go for hair trimming if you are facing split end problems.
- One must also avoid excessive chemical treatments and hair styling tools because they damage the ends of the hair.
- Always use a good hair serum and nourish the ends of your hair.
- Conditioning your hair with a good conditioner reduces hair damage and keeps split ends away.
- Apply a good hair mask wither home-made or bought from outside to thoroughly condition and nourish your hair. This will repair damaged hair and will control split ends.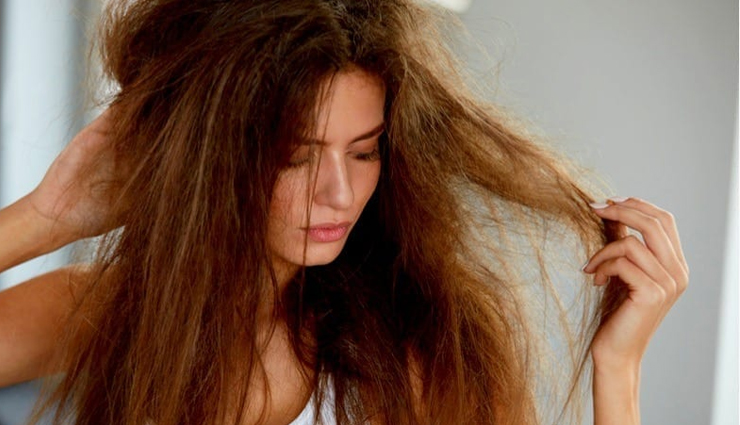 # Dull Hair

Dull hair is another embarrassing hair problem that will make you looks older than your age and will take back your self confidence. It happens due to pollution, chemical treatments, environmental factors and also hormonal imbalances. Dull hair puts an impact on the hair's cuticle and makes it look lifeless.

Remedies:

- Rinse your hair properly after shampooing.
- Condition your hair after shampooing. This will flatten the hair cuticle and make them look shinier.
- Buy a good hair clarifying shampoo and use it once or twice a week to build up the hair cuticle ad get back shiny strands.
- Use a good hair serum to get shiny and healthy locks.
- Make a home-made mask of eggs, almond oil and yoghurt and apply it on your hair and scalp. Eggs are rich in protein and almond is rich in vitamins. Both serve as a good way to revive lifeless hair.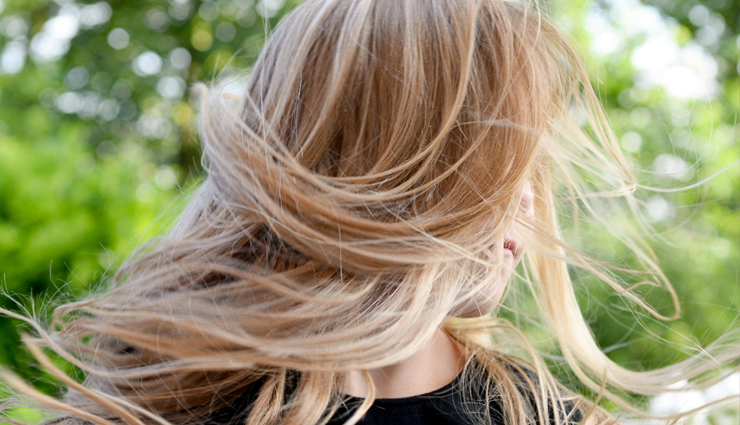 # Dry and Damaged Hair

Another common beauty concern that every girl faces is dry and damaged hair. Dryness comes from use of chemical treatments, hair styling tools and exposure to rough weather conditions. Dryness leads to brittle hair that is ripped of moisture. Dry hair is also damaged due to the lack of essential oils and moisture in it. It gets frizzy easily and also becomes the secondary cause of dandruff often. It causes split ends and flaky scalp.

Remedies:

- It is essential to nourish hydrate the hair strands. Good quality conditioner is needed to arrest dryness.
- Mask, serum or hair essence of argan oil is also beneficial to treat dry and damaged hair.
- Do not comb your hair frequently
- Avoid chemical treatments and styling tools
- Apply sesame oil once a week because it helps in blood circulation and hair strengthening.
- Instead of going for hair shampooing frequently, use apple cider vinegar and apply it onto the hair and scalp after dilution. It makes hair manageable.
- Prepare a mask of smashed bananas and egg yolk and apply it to the hair once or twice a week. It will cure damaged hair and enrich your hair with vital nutrients.


# Greasy Hair and Scalp

This is another headache for girls with oily scalp. Having oily scalp generates additional problems like pimples on forehead and face. The condition worsens when this oily hair attracts dirt and grime and makes hair limp. Oily hair becomes oily because such a scalp produces sebum, a type of oil lubricated by sebaceous glands. Sometimes, greasy scalp produces excess oil which becomes tough to handle and that necessitates regular shampooing.

Remedies:

- Use a gentle shampoo and conditioner that is good for everyday use.
- Avoid oiling your hair.
- Use water-based hair serums because they will give good care and don't make hair oily.
- Make a thick paste of baking soda with water and apply it onto the scalp. Baking soda is alkaline in nature and will absorb excess oil to reduce the strange feeling of oiliness.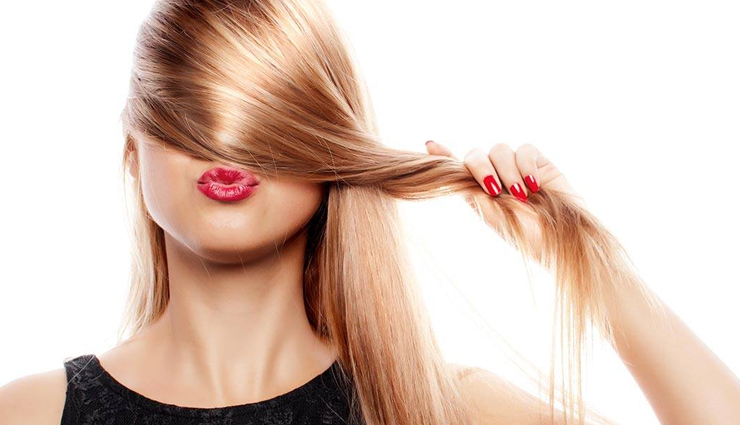 # Lack of Voluminous Hair

Having thick and dense hair is not everyone's cup of tea. Some girls do face limp and thin hair problems. This could be due to hereditary reasons or even due to hairfall problems. Whatever be the reason, limp hair needs intensive care to make them look bouncy and voluminous.

Remedies:

- Use a good volume hair shampoo and conditioner to add bounce to your hair.
- You can use volume mousse or styling sprays to add volume to the strands.
- Oil your hair on a regular basis. This will stop hair fall and slowly help to increase the hair volume.
- Avoid combing wet hair. This makes hair limp and thin.
- Makes a mask from mashed bananas, honey and almond oil and apply it to your scalp. Rinse it off thoroughly. This gives decent volume too and is all naturally made.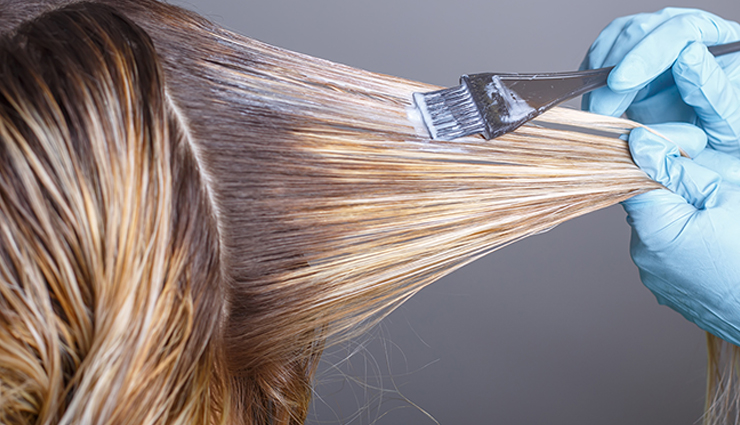 # Grey Hair

Premature greying of hair is another beauty concern for many girls. Having grey hair when you are old is normal, but if you are young and you face premature greying of hair then it's time for you to start worrying. This could be due to the deficiency of Vitamin D3 in the hair. It could also be due to wrong food intake, hypothyroidism, increase levels of stress hormones, hair colouring, chemotherapy and other genetic disorders.

Remedies:

- The easiest remedy is to use hair colour to conceal grey hair.
- Stay a positive and happy life
- Prohibit smoking
- Drink plenty of water
- Intake of foods rich in iodine, Vitamin 12, protein and copper.
- Heat a mixture of Amla powder and coconut oil until it starts to boil. Let the mixture cool down. Apply to the hair and keep it for some time. Then rinse it off with water.
Tags :