Home

›

Vidya Balan's Natkhat And Marathi Film Habbadi To Open The Indian Film Festival Of Melbourne 2020
Vidya Balan's Natkhat And Marathi Film Habbadi To Open The Indian Film Festival Of Melbourne 2020
By: Pinki Thu, 15 Oct 2020 4:22 PM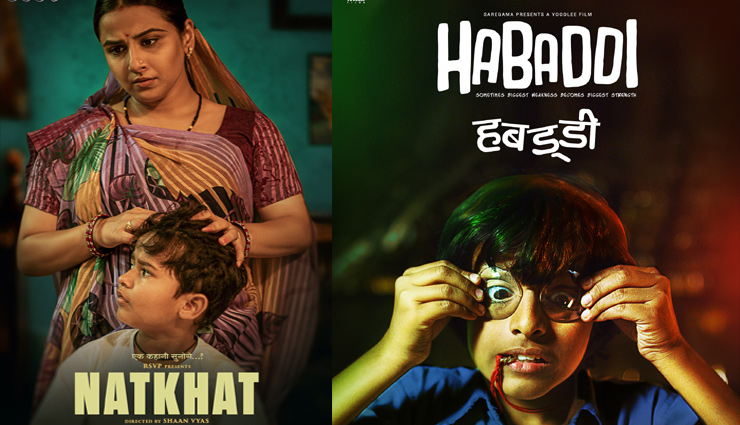 The Indian Film Festival of Melbourne which is hosted in August annually, year on year for the last 10 years, is looking at going virtual this year. Though the festival director Mitu Bhowmick Lange had hoped to do a compact schedule at the original venue, keeping in mind the threat of the pandemic the festival will now be hosted virtually between October 23 and 30. The films at the festival will stream free at the festival's official website for cinephiles living in the country.

All the popular sections of the festival namely Hurrah Bollywood, Beyond Bollywood, Film India World, Documentaries, and Shorts are expected to be on the schedule. Interestingly, the festival's short film competition section this year made a record number of entries.
Opening the virtual festival is the Vidya Balan starrer Natkhat, that marks the actress' production debut as well. The film is a confronting story of a mother teaching her young son about gender equality and calls out toxic misogyny. Natkhat premiered on Youtube as part of the prestigious We are One: A Global Film Festival, and will now screen at IFFM This will premiere in a double bonanza package along with the Marathi film Habbadi which traces the story of a young boy with a speech impediment, being true to IFFM's core value of Celebrating Diversity through Cinema.

The films will mirror the multi-layered themes of breaking the shackles of toxic patriarchal setups and the misogyny that entails. The choice of film is fairly telling of the festival's commitment towards social impact. Like every year, the festival this year too will offer over 60 films in 17 languages.

Lange said in a statement, "It's an unusual time that the world is going through and now more than ever before, cinema has been people's support system and respite through fairly dark times. IFFM stands strong in its spirit to entertain movie buffs across the world and hope that we heal a little together."
Tags :