15 Most Beautiful Waterfalls You Can Visit In Maharashtra
By: Neha Wed, 04 Jan 2023 2:42:10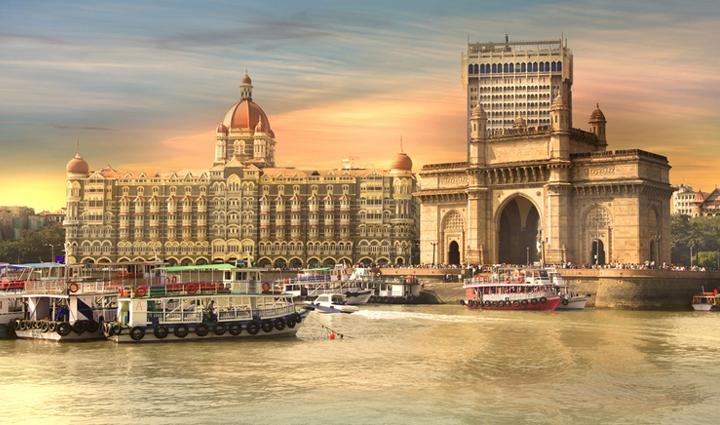 Maharashtra is an important state in India that is blessed with different landforms, including mountains, ghats, hills, and even some of the most beautiful and popular waterfalls. If you are excited enough to know about some of these waterfalls then take a read further and know about the top 15 waterfalls in Maharashtra that you must visit.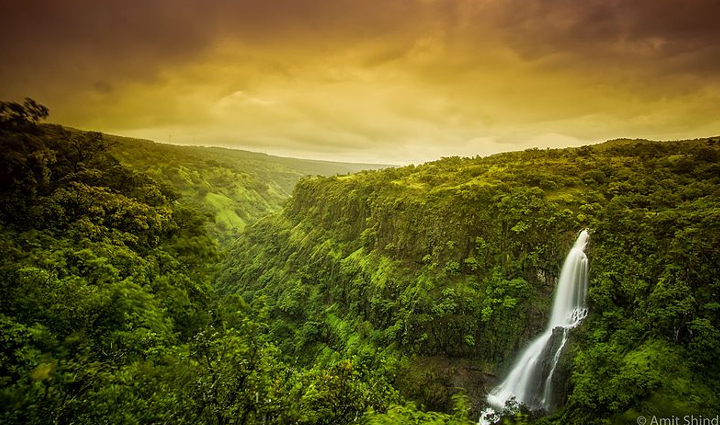 # Thoseghar Waterfalls, Satara

Thoseghar Waterfalls, located around 35 km from Satara is the tallest waterfall in India. This waterfall is 500 m tall and is one of the best waterfalls in Maharashtra that must be visited, especially during the monsoon season or during heavy rains.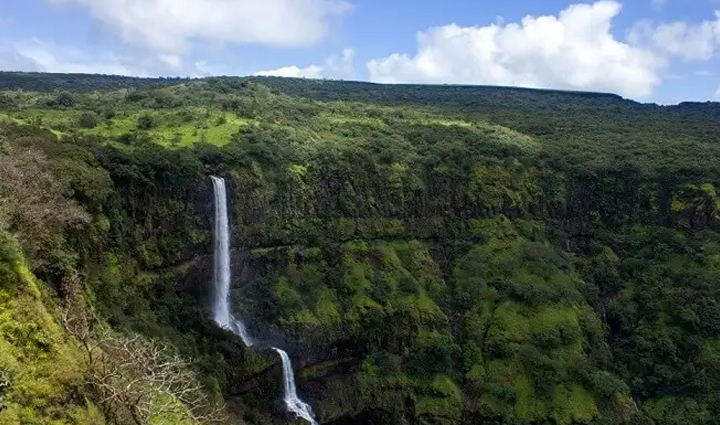 # Vajrai Waterfalls, Satara

Next on the list of top 20 waterfalls in Maharashtra is the Vajrai waterfall which is located near the Sahyadri hills, which is at a distance of 27 km from Satara. This is of a height of around 853 feet. From this amazing waterfall, starts the great Urmodi River. Some other attractions nearby include the Urmodi dam, Sajjangad Fort, Thoseghar Waterfalls, etc.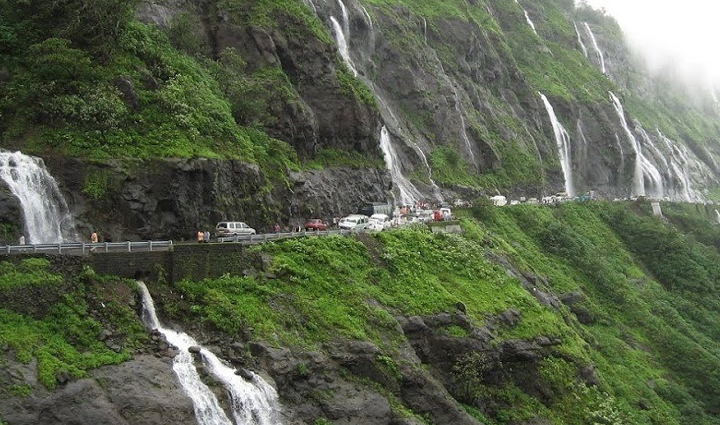 # Malshej Ghat Falls, Malshej

The Malshej Ghat waterfall is one of the most visited waterfalls in Maharashtra. Many people from Maharashtra love this waterfall because of its magnificent natural beauty. Malshej ghat waterfall is situated on Thane-Pune road. The best thing about this spot is that there is no entry fee.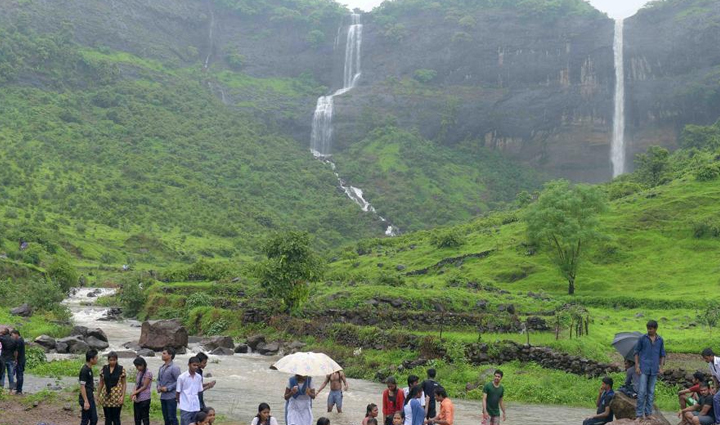 # Pandavkada Waterfalls, Khargar

Situated in the Khargar region of Navi Mumbai in Maharashtra is the Pandavkada waterfall. Mumbai is a busy city and it is hard to find a peaceful place nearby. But, Pandavkada Waterfall is one such serene place that would help you spend some quality time watching the natural beauty of the magnificent fall.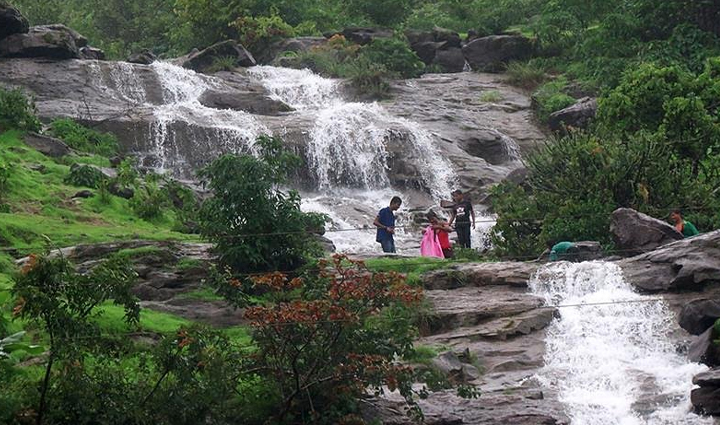 # Kune Falls, Lonavala

The Kune waterfall at Lonavla in Maharashtra is three-tiered and is the 14th highest waterfall in India. Kune waterfall is a stunning waterfall known for its exquisite beauty. If you need to spend some time watching a majestic waterfall, then visit Kune falls.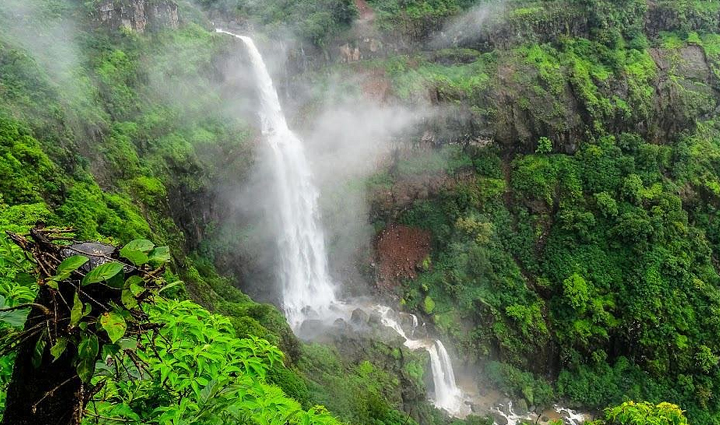 # Lingmala Falls, Mahabaleshwar

Do you love to spend time amidst nature? Are you fond of photography and want to capture some amazing pictures, then Lingmala falls in Maharashtra could be an ideal spot for you. This is located in Mahabaleshwar in Maharashtra and many people come here to spend some time in the lap of nature. You will naturally get a mystical vibe while you are here. A short walk around the area of Lingmala falls would make you realize how grounded you are when you are amidst the beauty of nature. Though there is an entry fee to witness the waterfall, it is quite reasonable.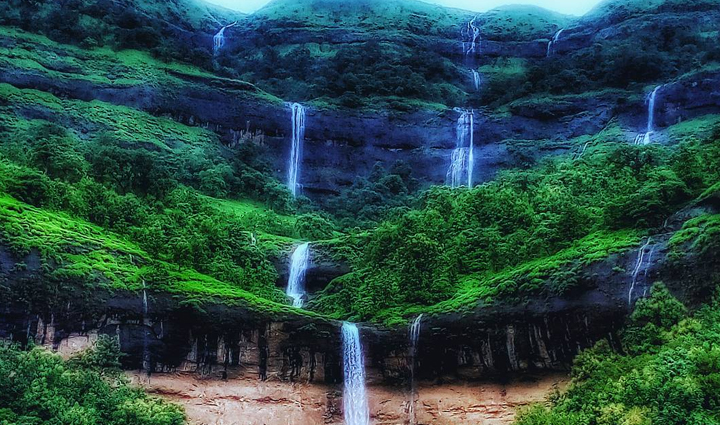 # Zenith Falls, Khopoli

Many people living in Maharashtra know about the Zenith waterfalls, located in the Khopoli region. The greenery and natural beauty around the waterfall would make you feel so peaceful. The waterfall is at a height of 80-90 feet. The best time to visit Zenith falls is Monsoon.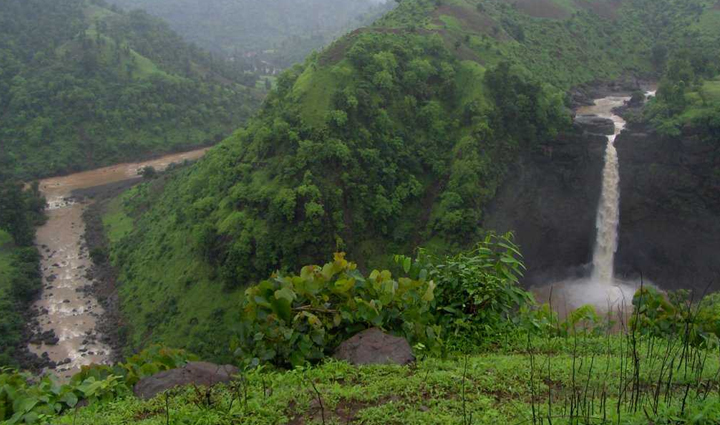 # Dabdaba Falls, Jawahar

Another majestic waterfall in Maharashtra is Dabdaba falls. This waterfall will fascinate you in every means. Take pictures, experience the serenity, or feel relaxed, you are free to live the best possible moments with nature around the Dabdaba fall. The greenery around the fall is amazing.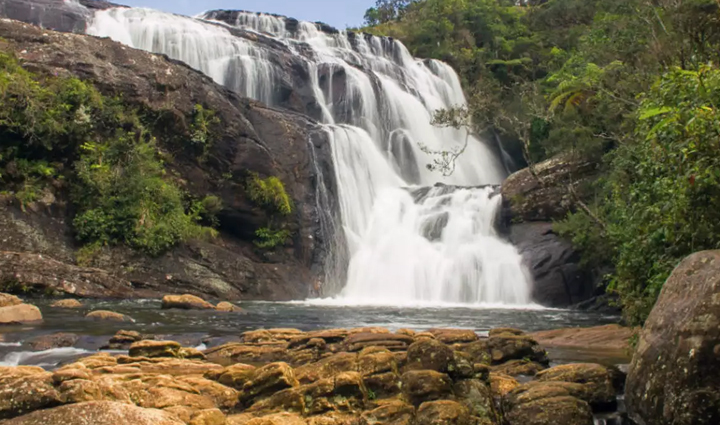 # Vihigaon Waterfalls, Vihigaon

Hectic schedule, work overload, tensions and worries; are you tired of all these and want to take a break amidst a beautiful natural surrounding? If you are in Maharashtra, then you have a great option to visit such a soothing and natural spot. This is in Vihigaon and it is the beautiful Vihigaon waterfall.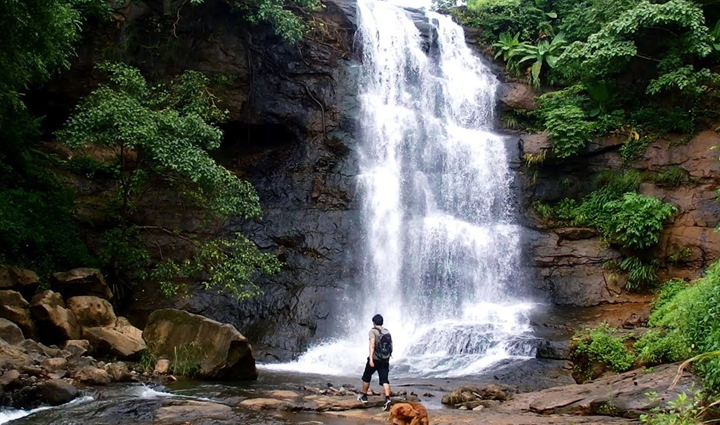 # Bhivpuri Falls, Karjat

Bhivpuri waterfall is another major waterfall in Maharashtra which is known for its picturesque beauty. A lot of visitors get attracted to this waterfall. This is located in Karjat Taluka and it is a small town near Mumbai in Maharashtra. You should visit this during the rainy days.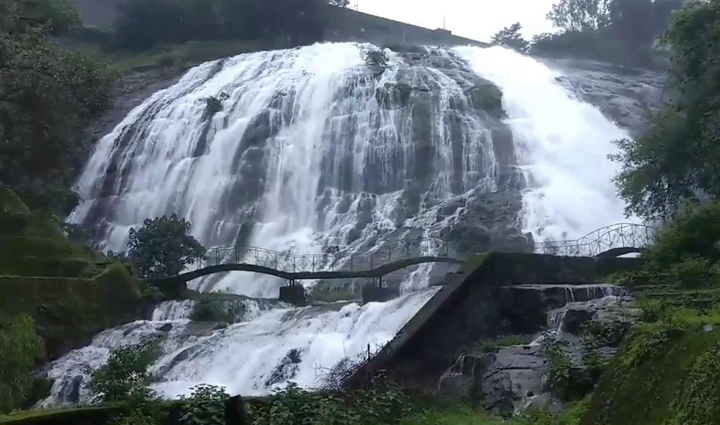 # Umbrella Falls, Near Bhandaradhara

Umbrella waterfall is an exclusive seasonal waterfall located in the Ahmednagar district of Maharashtra at the Bhandardara Dam. Here, the water body is also used to produce hydroelectric power. Right below the waterfall, there is a bridge and many tourists take a full view of the fall standing on the bridge. You can enjoy watching this magnificent waterfall during the monsoon.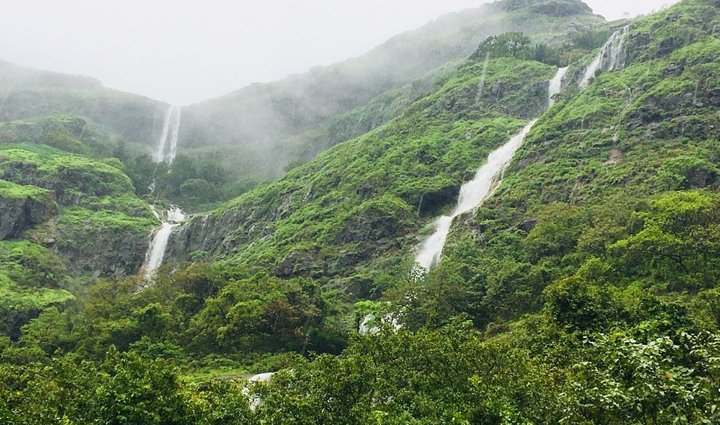 # Tamhini Falls, Tamhini Ghat Near Pune

There are many waterfalls in Maharashtra that are worth visiting at least once in life. One of those is the Tamhini falls. You can go for a nature walk, birdwatching, and witness the magical beauty of this amazing waterfall near Pune and Mumbai. You can also visit Kansai waterfalls and some fine hot springs nearby while visiting Tamhini waterfall.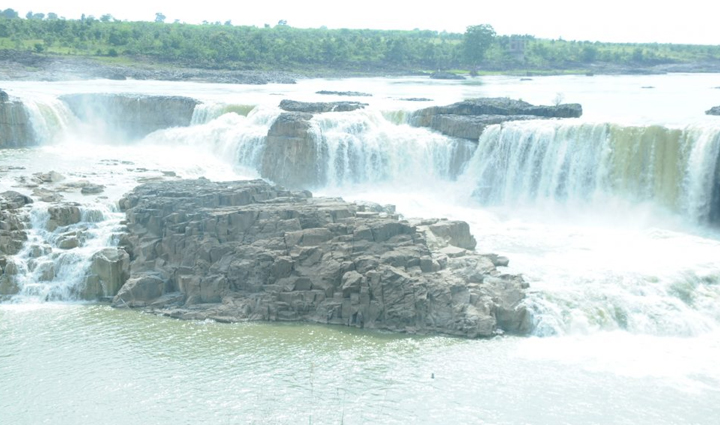 # Sahastrakund Waterfalls, Boundary of Marathwada and Vidarbha Region

This waterfall in Maharashtra, located at the boundary of the Marathwada and Vidarbha region of Maharashtra, features numerous streams. Though it is not too wide, it would surely impress you at the first sight. This waterfall is a stream of the review Penganga. The waterfall is on rocky terrain. If you need to feel peace and want to avoid crowds for a while, then visit this place and witness the wonderful waterfall.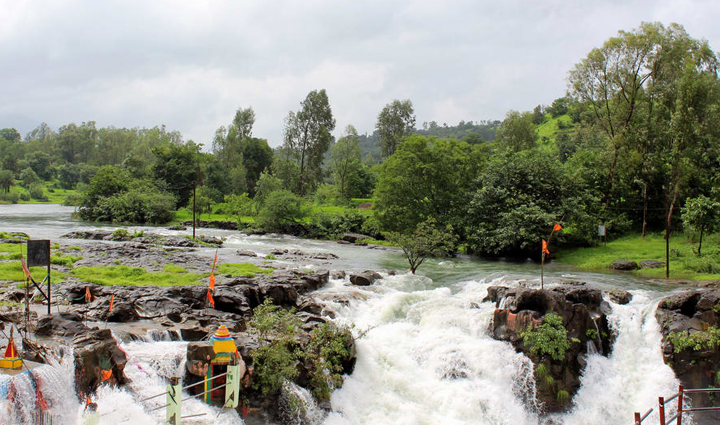 # Randha Waterfalls, Ahmednagar

Randha waterfall in Maharashtra is also known as the "Milky waterfall". The fall is extremely scenic with a huge volume of water that attracts many visitors to it. The best part of visiting Randha waterfall is that you can enjoy the lush green surrounding all around. You will get the best view of the fall on rainy days.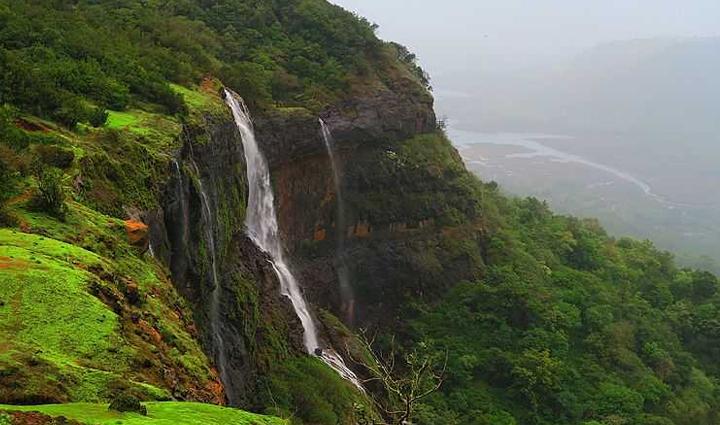 # Dhobi Waterfalls, Mahabaleshwar

Looking for a family picnic or want to spend a good time with friends, Dhobi waterfalls in Mahabaleshwar could be one of the most ideal destinations for you. Many people of Maharashtra come to visit this place and leave home with a relaxing and soothing feel. If you want to take the fun of watching a majestic waterfall in Maharashtra, visit Dhobi fall during monsoons. There is no entry fee.