5 Beautiful Hill Stations To Explore In Tamil Nadu
By: Kratika Wed, 06 July 2022 10:21:10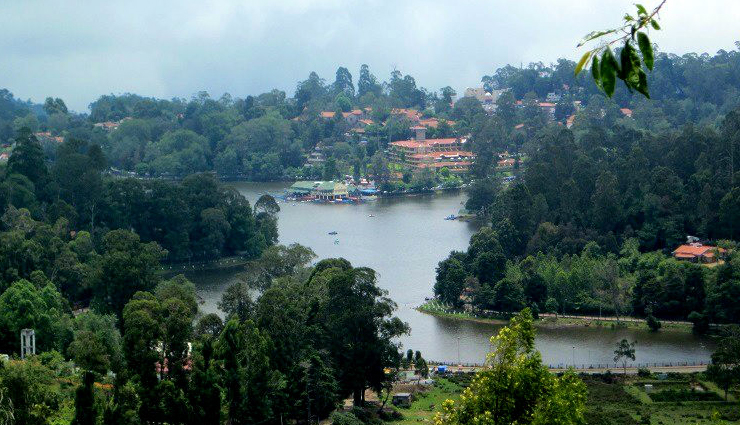 Land of the tales and influence of Cholas and ancient Dravidian origins, Tamil Nadu is famous for its diverse culture that dates back to around 4000 years. The beautiful landscape, wildlife, and sacred temples can make you feel instantly connected to this striking travel destination.

From lush gardens to picturesque beaches; from mesmerising peaks to the quiet ambience, this state has everything in store to delight the travellers. Tamil Nadu is sparsely dotted with impeccable hill stations that make a perfect escape during the peak summer season.

To help you plan the perfect vacation away from the busy city life, here is a list of some of the best hill stations in Tamil Nadu.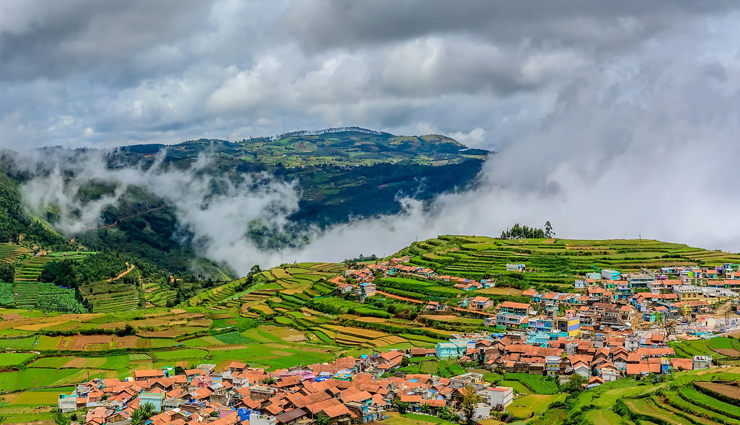 # Ooty

Situated at a height of 2240 meters, Ooty is famous as the 'Queen of hill stations'. For all nature and mountain lovers, the idea of travelling to this serene and gorgeous hill station holds an attraction like no other. With lush green valleys, undulating hills, beautiful lakes, and panoramic views, Ooty tops the list of the best honeymoon places in Tamil Nadu. Here, a thick layer of fog covering the abodes during spring, making the city look as striking as scenery from a beautiful painting. Also called Udagamandalam, Ooty has several interesting places like Rose Garden, Botanical Garden, Doddabetta Peak, Ooty Lake, Pykara Lake, Thunder World, Madumalai National Park, Tea Museum, Deer Park, Avalanche Lake, and a lot more.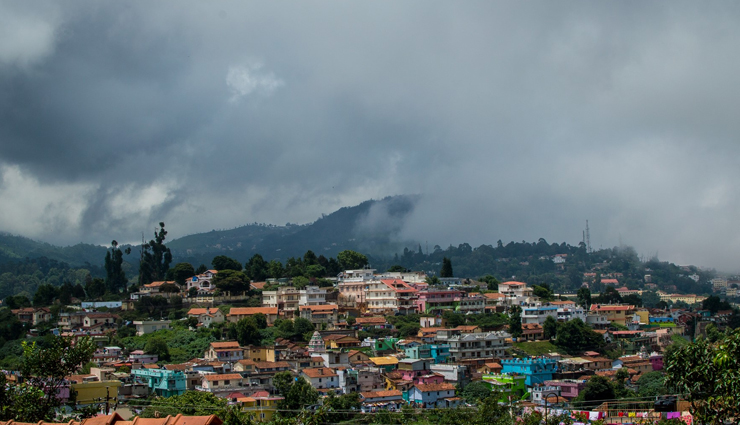 # Coonoor

Green hills, mists hovering over the deep valleys, majestic waterfalls, and lush forests swarming with wild creatures; Coonoor is the perfect place to experience natural beauty and charm. One of the most serene hill stations in Tamil Nadu, Coonoor attracts tourists with its subtle charm. Nestled at an altitude of 1850 meters and a short distance of 17 km from Ooty, Coonoor is a breathtakingly beautiful hill station with a peaceful and relaxing environment. The long-winding roads, numerous tea estates, and old colonial bungalows enhance the charm of Coonoor. Some of the major attractions of this delightful location include Dolphins Nose, Sim's Park, Ketti Valley, St. Catherine Falls, Lambs Rock, Hidden Valley, and more. Remember, if you are at this hill station in Tamil Nadu and do not visit the Nilgiri tea estate, then you are going to miss out on a great experience.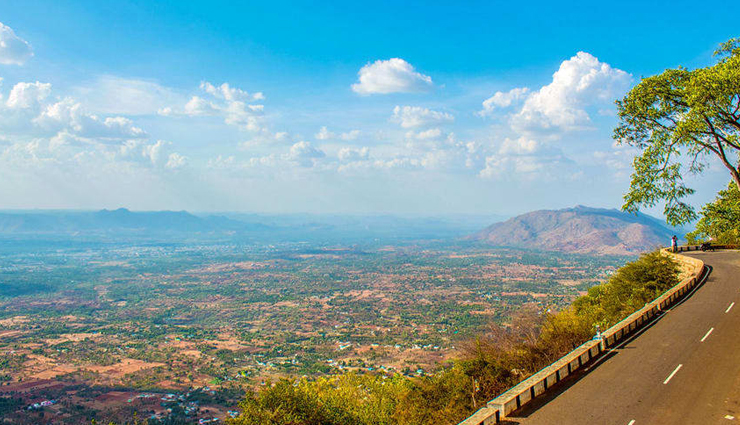 # Yelagiri

Nestled amid four hills at an elevation of 3,645 feet, Yelagiri is among the unexplored hill stations in Tamil Nadu. While the pleasant weather and serenity are the two most striking aspects of Yelagiri, beautiful landscapes, lakes, waterfalls, and misty mountains can leave nature lovers lost in the awe-inspiring beauty of this place. One of the quaint hill stations in Tamil Nadu, Yelagiri attracts visitors with its unparalleled scenic beauty of rustic villages, fruit orchards, green fields, and valleys. You can enjoy the peaceful vibes of the scintillating artificial lake of Yelagiri, visit the Velvan Temple and seek the blessings of god and rejuvenate your soul at the highest peak of Swamimalai at 4338 feet. Some other attractions at Yelagiri include Jalagandeeswarar Temple, Punganoor Lake Park, Telescope Observatory, Yelagiri Adventure Camp, Jalagamparai Waterfalls, Amirthi Zoological Waterfalls, and more.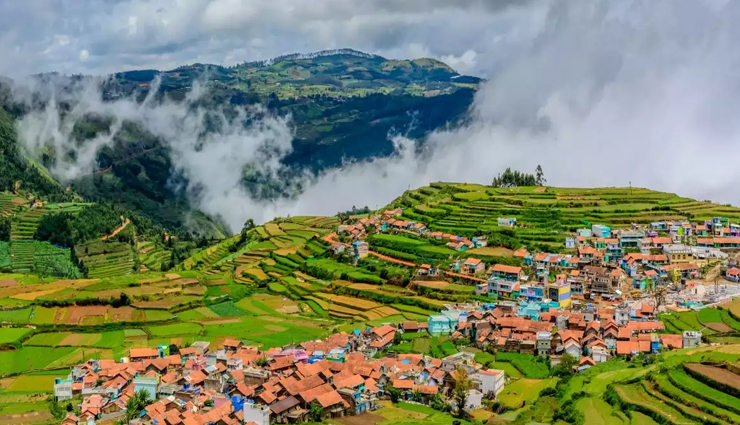 # Kodaikanal

Situated amidst the rolling slopes of the Palani Hills, Kodaikanal is one of the most popular honeymoon places in Tamil Nadu. With its mist-covered manicured cliffs, pristine lakes, gurgling streams, and cascading waterfalls; the picturesque beauty of Kodaikanal never fails to mesmerise visitors. Nestled at an elevation of 2,133 meters, Kodaikanal is relatively crowd-free and lets you enjoy peace, connect with untouched natural beauty, and feel a step closer to the grandeur of Mother Nature. Also referred to as the Princess of Hills, this beautiful town is home to some amazing places such as Pillar Rocks, Kodai Lake, Coaker's Walk, Silver Cascade, Bryant Park, and Bear Shola Falls.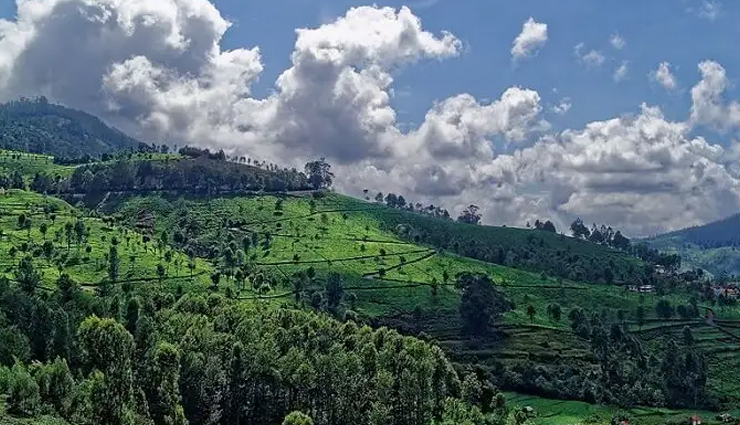 # Kotagiri

One of the oldest hill stations in Tamil Nadu, Kotagiri is famous for its magnificent views, tea estates, coffee plantations, trekking trails, and rock climbing. Snuggled at the height of 1,847 meters, Kotagiri is a part of many Tamil Nadu sightseeing packages. Surrounded by green hills and exquisite landscape of surreal imagination, Kotagiri is rated as the 4th coolest place in the state. Here, the pleasant weather, the stunning countryside, and the slow pace of life attract people who wish to have a relaxing break from the busy and chaotic city life. The highlights of this amazing hill station include Catherine Falls, John Sullivan Memorial, Longwood Shola Forest, Kodanad Viewpoint, Elk Falls, and Rangaswamy Peak and Pillars.