7 Things You Cannot Miss To Do In Ladakh
By: Kratika Sun, 19 June 2022 1:43:08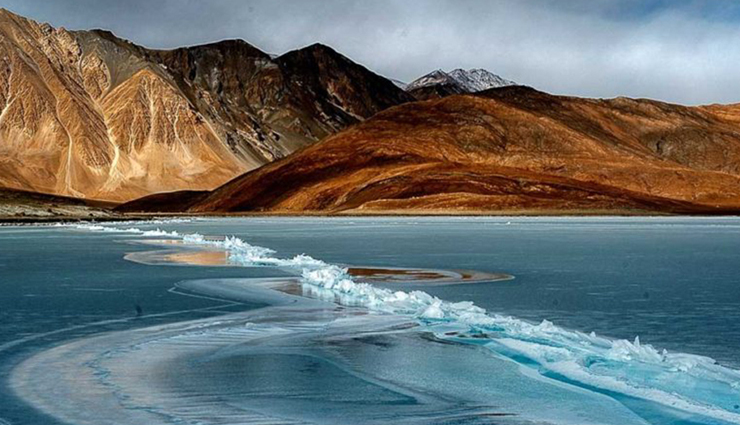 Ladakh is an Indian Union Territory located in Northern India. It is considered to be one of the most fascinating tourist destinations in India. As the name suggests Ladakh is a land of several high mountainous passes. It's popular worldwide for its breathtakingly beautiful landscapes, serene lakes Ladakh, and Buddhist Monasteries that are architectural masterpieces.

Summers are the best time to visit Ladakh as favorable weather conditions at this time of the year provide an excellent opportunity for tourists to explore this picturesque destination.

One can only reach Ladakh via Air or Road transfer as there is no train station in Ladakh. The nearest train station to Ladakh is Jammu Tawi station which is about 700 km from Leh. One can easily get a bus or taxi from the railway station to reach Ladakh. It would take approximately 16 hours.

The closest airport to Ladakh is KushokBakulaRimpochee Airport in the city of Leh. Flights to Ladakh are easily available from all major cities of India. Air transfer is one of the most convenient and time-saving ways to reach Ladakh.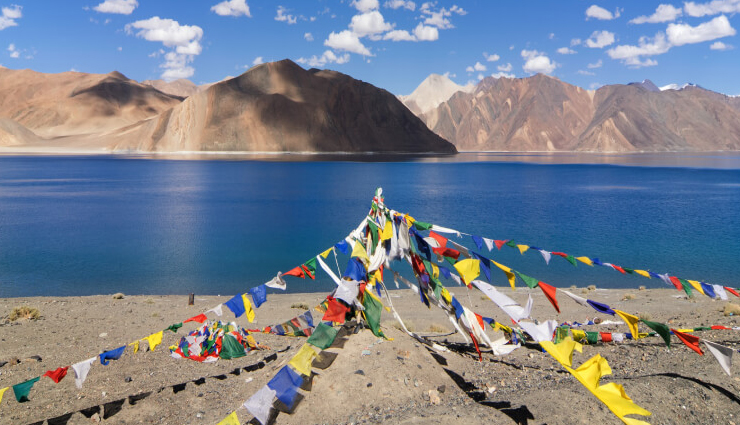 # Pangong Lake

Pangong Lake is about 160 km long saltwater Lake located in eastern Ladakh at a height of approximately 14000 ft. One-third of this Lake is in India and the other is a part of China. It is one of the most popular tourist attractions of Ladakh.

Pangong Lake is an unbelievably beautiful Lake with crystal clear blue water. Spending even a few minutes sitting by the side of this pristine Lake automatically calms your mind and provides a sense of peace and tranquillity. This is the reason why Pangong Lake tops the list of all LehLadakh Sight Seeing Packages.

Visiting Pangong Lake is one of the top things to do in Ladakh for most Indian tourists also because it was featured in the blockbuster Bollywood movie "Three Idiots". Lots of tourists can be seen enjoying taking selfies on the very spot where the climax scene of this movie was shot.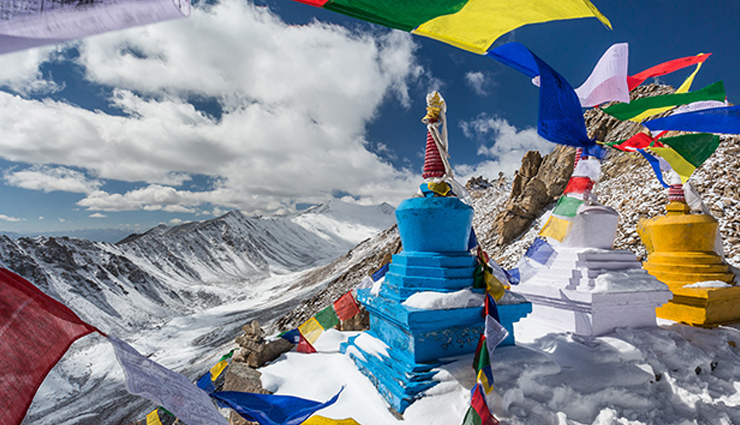 # Khardung La Pass

Enjoy a biking adventure on the highest motorable road in the world.If you are looking for a nerve-wracking bike adventure to add some spice to your Ladakh trip then Kahrdung La Pass is a perfect choice. Khardung La Pass in Ladakh is famously the world's highest motorable road located at a height of approximately 18,300 ft.

Bike riding through Khardung La pass is one of the most adventurous things to do in Ladakh. The moment you reach the top and read the signage of "Khardungla Top - highest motorable road in the world" a great sense of achievement immediately sets in. If you are an adrenaline junkie then your trip to Ladakh will be incomplete without this bike ride adventure.

# Royal Palace of Leh

For History lovers, one of the vital things to do on a Ladakh trip is to visit the Royal Palace of Leh. The historical Royal palace of Leh was constructed in the 17th century by SenggeNamgyal to serve as a residence to the former royal family. The wonderful architecture of this nine-storied palace has similarities to the Tibetan architecture of Potala Palace in Lhasa.

This is palace is simple yet striking at the same time. For those tourists who love visiting historical monuments, visiting this palace will be an amazing experience. The palace also has a museum full of historical paintings, antiques, and other extraordinary artifacts.

The palace is very easily approachable as is only about 2 km away from the main city of Leh. The visitors are allowed from 9 am to 4 pm.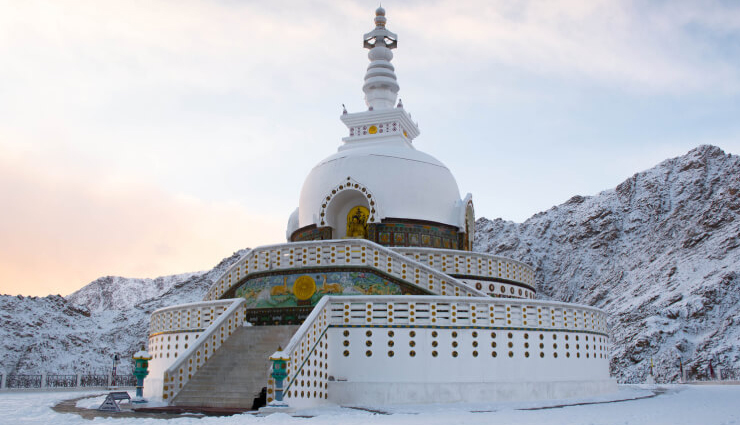 # Shanti Stupa

If you are looking for a spiritual experience that fills you up with peace and positivity then you must visit Shanti Stupa. Visiting Shanti Stupa is one of the most wondrous things to do in Ladakh. It is located on Chanspa hilltop in Leh and was built in 1991 by Japanese Buddhists.

It is one of the seven Shanti Stupas built by Buddhists as a symbol of peace.Shanti Stupa is also popular due to its religious significance. The Stupa is a two-storied construction and it also has a meditation hall for those who want to indulge in the spiritual experience of meditation.

Shanti Stupa can be reached conveniently by tourists as it's only 13 km from the center of Leh city. Due to its religious and spiritual significance worldwide visiting Shanti Stupa is one of the best activities to do in Ladakh.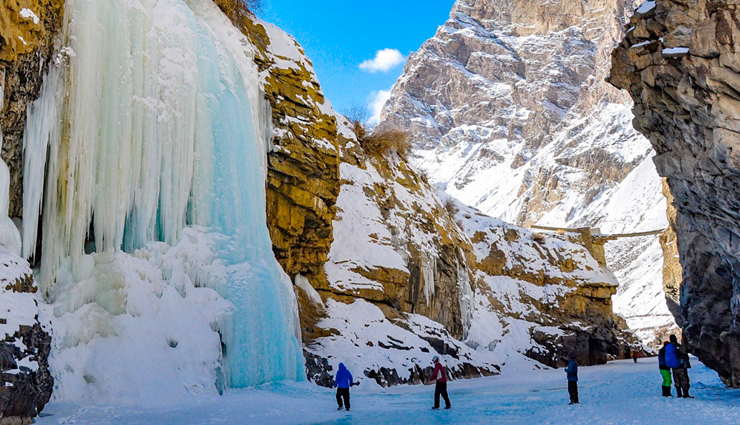 # Chadar Trek

If you are curious about adventurous things to do in Ladakh then Chadar Trek is a must on your list. This is a winter trek and the best time to go for it the month of February. This trek is over the Zanskar River which is frozen during this time of the year. This trek is approximately 62 km long and it takes about 8 to 10 days to finish this trek.

This is one of the most popular things to do in Ladakh in the winter season. This is not an easy trek and requires a lot of preparation. The difficulty level is very high and unpredictable weather conditions can create enormous challenges for those who choose to go for this trek.

Despite being difficult is one of the most popular choices for adventure lovers and those who want to enjoy the panoramic beauty of the snow-clad fringes of Ladakh. Most of the LehLadakh holiday packages that are designed for hilly-adventures during winters include this Trek.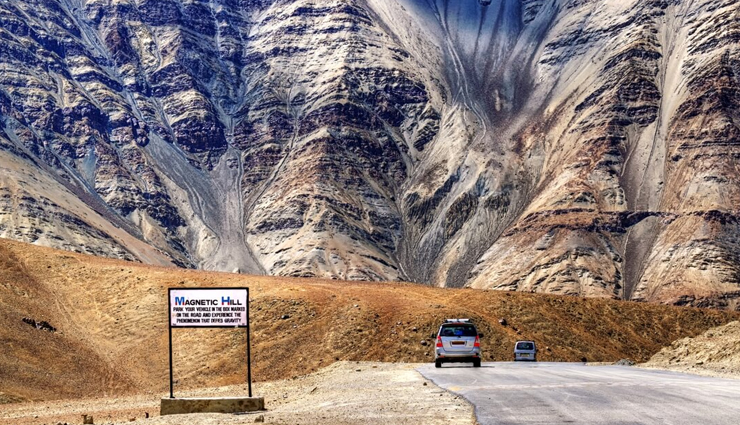 # Magnetic Hill

If the idea of witnessing magic excites you then one of the most exciting activities to do in Ladakh for you would be visiting this magical Magnetic Hill. This hill is located 30 km away from the city of Leh.

This road is believed to have strange anti-gravitational magnetic abilities. When the car is parked in neutral gear on this road it starts moving up the slope by itself at a speed of about 20 km/hour.

Each year many travelers come to this hill to witness and record this magical phenomenon. It is still debatable whether the hill has magnetic abilities or it's just an optical illusion. Those looking forward to this magical experience must include a trip to Magnetic Hill in their list of things to do on a Ladakh Trip.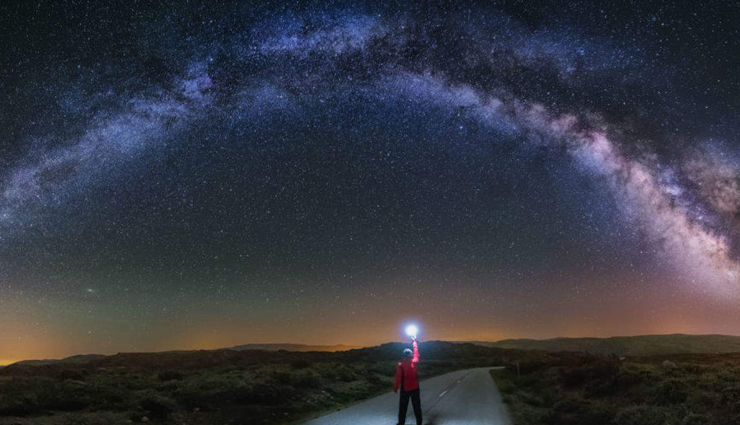 # Gaze at the moon & stars while Night camping

If you are traveling as a couple then one of the best things to do on a Ladakh trip is Night Camping. Camping at night can be an amazing experience in Ladakh. The most famous camping site in Ladakh includes Nubra Valley, on the side-lines of Pangong Lake and Tso Moriri.

The beauty of the night sky in Ladakh cannot be described in words. The sky is full of countless stars and you can see the belt of the Milky Way. If you are a couple looking for a fascinating night adventure then this could be the perfect experience for you. Most of the LehLadakh packages for couples include Night Camping alongside the lake.