Astrology Tips To Impress Goddess On Choti Diwali
By: Pinki Fri, 13 Oct 2017 10:06:07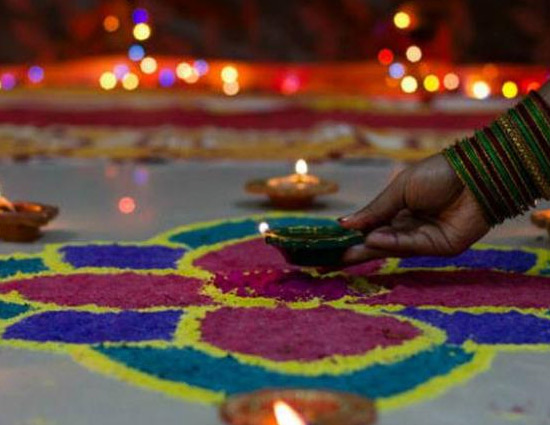 From the day of establishment of the Shardi Navaratri to the night of Diwali (i.e. new moon), it is considered as the most suitable for the God and Goddesses and all kinds of practices. The sadhana done at this time gives quick and many times the fruits. For this reason the tricks made these days also give instant gains.

On Diwali, go to the temple of Lakshmiji and offer new clothes and dedicate fragrant incense to them. With this, money problems end immediately. After worshiping Diwali (i.e. on fourteen days) on the day, worship Chandila, Gulab and a little roli in a red cloth. Put this bottle in the house safe after worship. This will stop the unnecessary expenses of the house and the money will be started in the house.

On the day of Diwali, before worshiping, add pure water to brass or copper vessel, add some turmeric in it and keep it in the shrine. After the worship, splash this water with yellow flowers in the whole house. Put the remaining water in basil or banana plant. By making this action every morning at the time of worship, the Lakshmi of the house will become stable. Break the five peepal leaves on the day of Diwali and bring it into the house. After Laxmipujan at night, after putting cottage cheese, milk made on those leaves, give it a peepal tree and pray to complete your wish. Your work must be successful.
Tags :