The Modern God Who Loves 'MUNCH' As Prashad
By: Pinki Mon, 31 July 2017 11:32 AM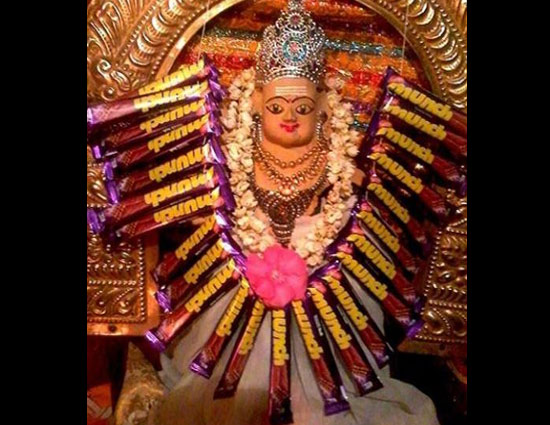 Self-declared protectors of Hinduism often argue that the religion is ancient, and that its rituals and customs are thousands of years old. But a temple tucked away in a little corner of Kerala shows you just how modern the gods can be, thanks to those who pray to them. Most Hindu gods are associated with some favourite food or the other – Ayyappa is fond of ghee, Krishna of butter, Ganesh on laddus, but thanks to a little boy, Alappuzha's Balamurugan became fond of chocolates, Munch in particular, around six years ago. So much so, that the god is even popularly called "Munch Murugan".

Balamurugan (literally baby Murugan, who is Shiva's son), of the Chemmoth Sree Subramaniya Swami Temple, is said to have become fond of chocolate after a little boy offered it to him some years ago. But maybe it's an assumption to say that he become fond of chocolates. If the story is to be believed, he didn't have much of a choice.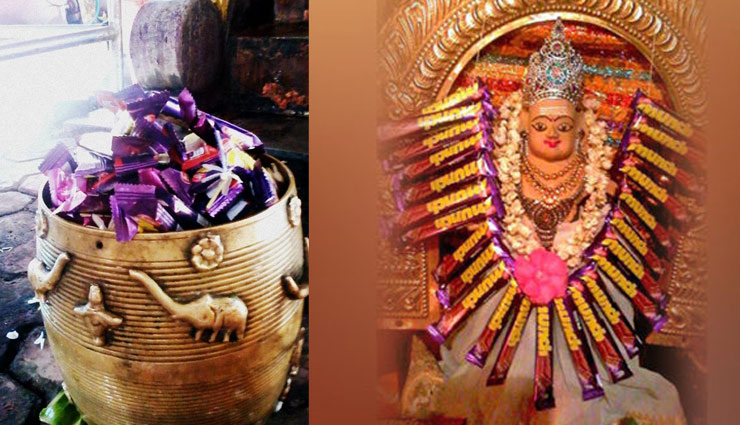 Anoop A Chemmoth, whose family has been maintaining the temple, says that the present practice of devotees offering chocolates apparently began around six years ago, when a little Muslim boy living near the temple stubbornly refused to offer the god anything but a Munch.

Anoop says "The boy once rang the temple bell while playing and his parents scolded him for doing so. That night the boy felt sick and kept murmuring Murugan's name. The next day, his parents brought him to the temple and the priest asked them to offer something to the deity. While his parents offered oil and flowers, the boy stubbornly offered Munch to the god at the sanctum sanctorum." After this episode, the boy was miraculously cured. The story spread, that his how baby Murugan was persuaded by a little boy to change his tastes.


Tags :