Some Unknown Wedding Superstitions You Are Not Familiar With...
By: Kratika Mon, 25 Dec 2017 1:29 PM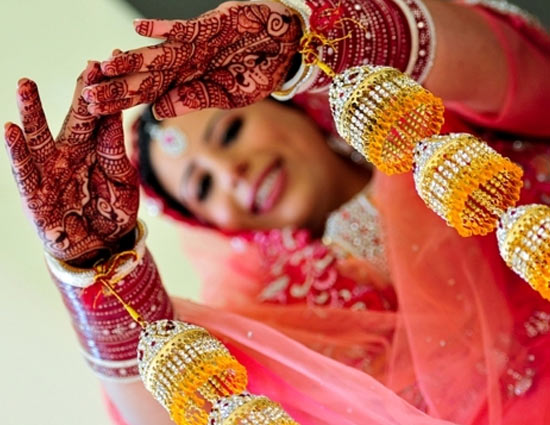 Wedding is considered to be a very auspicious occasion. In many parts of World, there are a number of popular beliefs and superstitions related to weddings, which have been passed on from one generation to another. Here are some wedding beliefs and superstitions that you are not familiar with.

*Colour of Mehendi of bride
The darker the bride's henna colour appears, stronger her marriage will be. Another superstition is that, if the mehendi lasts longer on the hands of the bride than her groom, she will get lots of love from her in-laws.

*Rain on the wedding day
However, it is considered sacred in some cultures. Rain on the wedding day is believed to be a sign of fertility and wealth.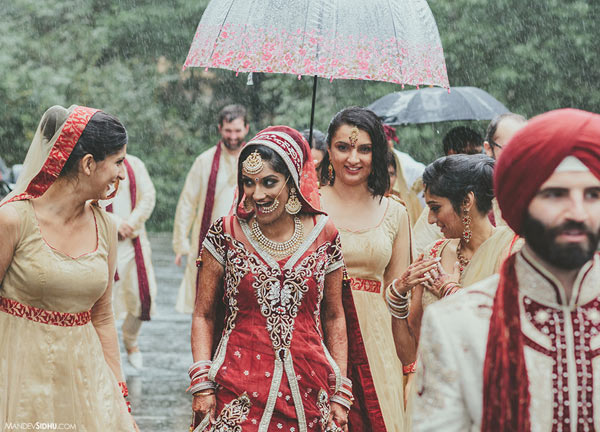 *Bride-groom can't see each other before the wedding
This superstition dates back to the time of arranged marriages, when people believed that if the couple saw each other before the ceremony, it would give them a chance to change their minds about the wedding. Today, however, many couples choose to meet up.

*Spill the milk
It is believed that during the time of wedding, family members must be careful while boiling milk. It is said that spilling of milk before or after the big day signals some pending misfortune

*Breaking glass
In Italy, many newlyweds smash a vase or glass at their wedding. According to tradition, however many pieces the glassware breaks into will symbolize how many years the couple will be happily married.

*Right foot first
The bride is considered to be unlucky if she enters the new house with her left foot first.

*Kaleere fall
In the north Indian customs, brides wear chooda on which her family members and friends tie kaleerein (red and golden ornaments). After this, the bride moves her hand over the head of the unmarried girls (or boys sometimes). It is said that if kaleerein falls on someone's head, then that girl will be next in the line to get married.

Tags :