10 Beauty Benefits Of Potato For Skin And Hair
By: Kratika Sat, 24 Sept 2022 4:17 PM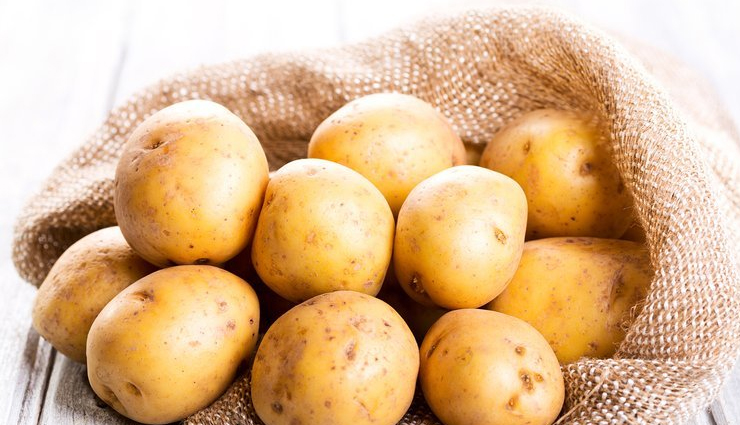 Potato has manifold benefits for your skin and you only have to use in the right way experiencing the perfect natural skin. You can take good care of your skin with potato, the natural ingredient free from any side effects. Get a glowing and beautiful skin that would help you to achieve success in real time.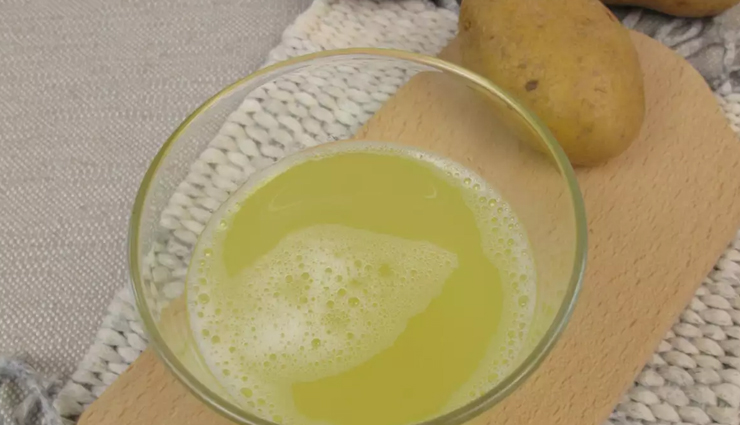 # Potato juice for skin

Potato face masks benefits skin in many ways. Adding few drops of lemon juice to potato juice will make a mask that can reduce blemishes from face. It will also reduce dark spots and marks giving a perfect clear skin. Few drops
from a grated potato can be your skin best friend.

Sometimes, you may get worried about your skin tan. Potato juice can be the best option to remove tan from face regaining a perfect look for yourself.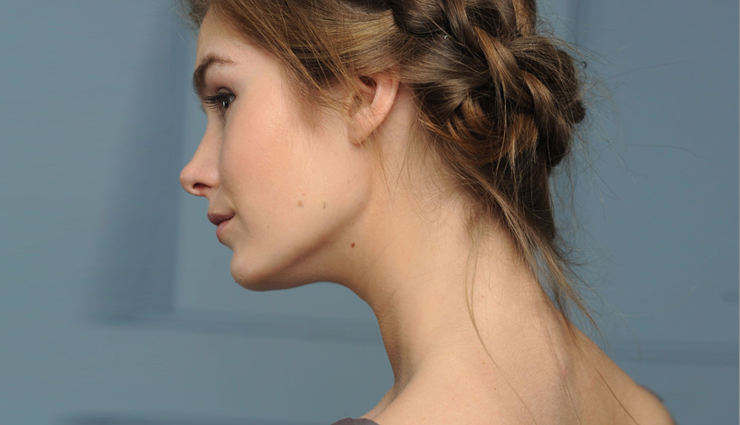 # Dark neck remedy with potato

If you are suffering from black neck and want to get rid of neck darkness, you can try potato juice to treat it. Apply juice for 20 to 25 minutes for few days and feel the difference on your neck.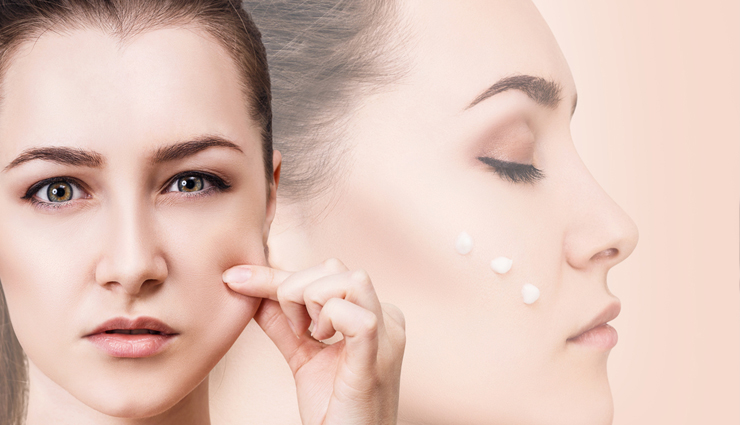 # Potato natural skin bleach

Potato is a natural skin lightener. Peel a raw potato and grate it in a grater to get potato juice. Apply this potato juice on facial skin for 20 minutes and wash off your face. Potato will gently bleach your skin and give you a lighter skin tone once you start following this potato juice treatment regularly on face. You will feel that your complexion is getting fairer day by day after using potato on face.

It acts as a skin healer: Potato juice can be used to treat many skin ailments. It heals sprains, heartburn, sun burn and also flushes out toxins in the body. It is prepared by:

- Put raw, cleaned potatoes without removing there skin in juicer.
- Apply the juice in wounded areas
- Place cold potato slices on the painful burnt skin to soothe and also take the sting out.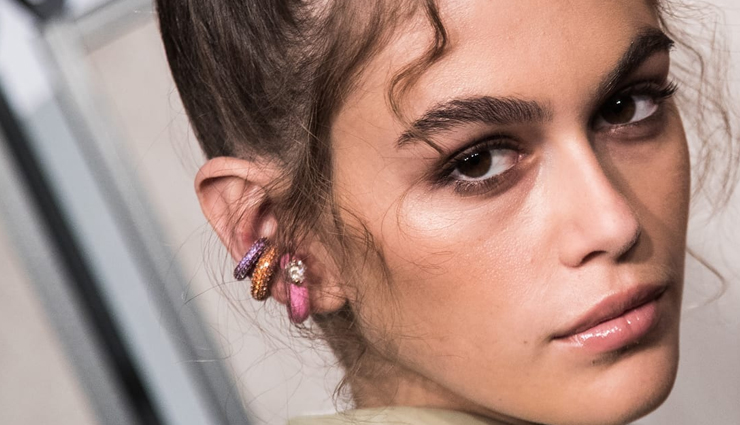 # Potato to remove dark circles:

Potato benefits people with dark circles around eyes. If used regularly it helps to lighten up dark spots around eyes. It rejuvenates your face and eyes.

- Cut the potato slices and keep them in dark circles. Remove after ten minutes and then clean with fresh water.
- Other way to use potato juice on dark circles is to dip cotton balls in potato juice and place it around your black dark area of eyes.
- Olive oil when mixed with potato juice, it helps to get rid of dark circles.

Keep some potato slices in the fridge and puse them over your eyes for instant soothing effect on eyes. Its a perfect remedy for eye care.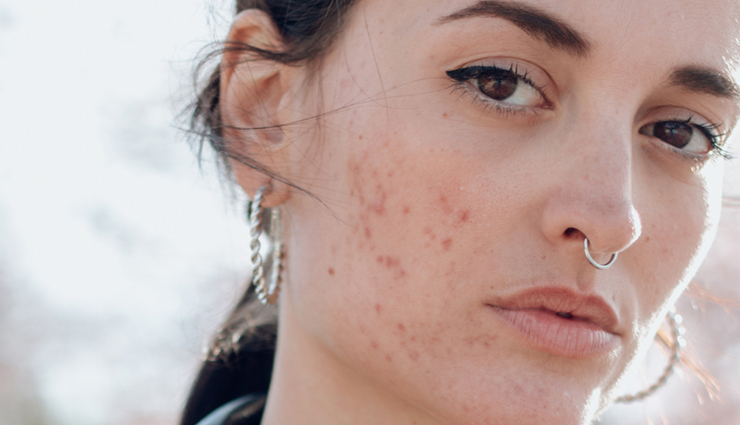 # Raw potato / Aloo juice for acne scars

Raw potato juice can reduce the appearance of acne scars. Apply fresh one tablespoon of potato juice on your face and wash off after 15 minutes. Do it daily for 50 days. All the pimple scars and acne marks will be faded away, making your skin clear and clean. Potato is one of the best remedy to fade acne scars and pimple marks.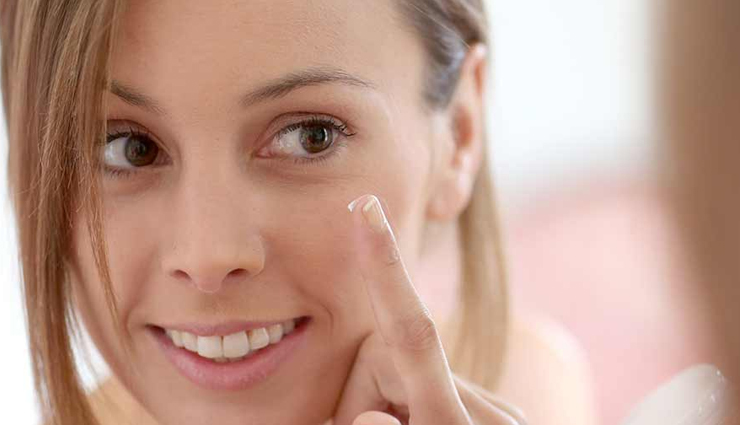 # Potato anti aging and dry skin benefits

Dry skin tends to get wrinkles and fine lines earlier than oily skin. Potato can provide anti aging benefits if applied regularly. Prepare a potato mask by adding curd to potato juice. Mix one tablespoon of potato pulp and a teaspoon of curd to make a potato face mask for dry facial skin. It helps keep your face hydrated, reduces the lines and also acts as an anti-ageing mask.

Drinking potato juice keeps the skin hydrated. Applying potato juice gives a natural bleaching effect to your face and also reduces any swelling on your face.


# Potato juice as hair mask

Combine 3 Tbsp potato juice, 2 Tbsp aloe vera gel and 1 Tbsp honey. Massage into the scalp then comb through to the ends. You can leave on up to an hour, depending on your damage, and then rinse thoroughly. With the help of this hair mask using potato juice Hir fall is controlled, hair grows thicker, and they would be more healthy than before. Follow these steps to use a potato juice hair mask:

- Shred a potato and squeeze out the potato juice from it.
- Add a teaspoon of honey and egg white to the mixture.
- Apply the hair mask, covering all the hair.
- Leave it on your hair for about one hour.
- Wash off your hair with a mild shampoo let them dry naturally.

The above hair mask will reduce the dryness as honey is added to it. Hair will become soft and beautiful.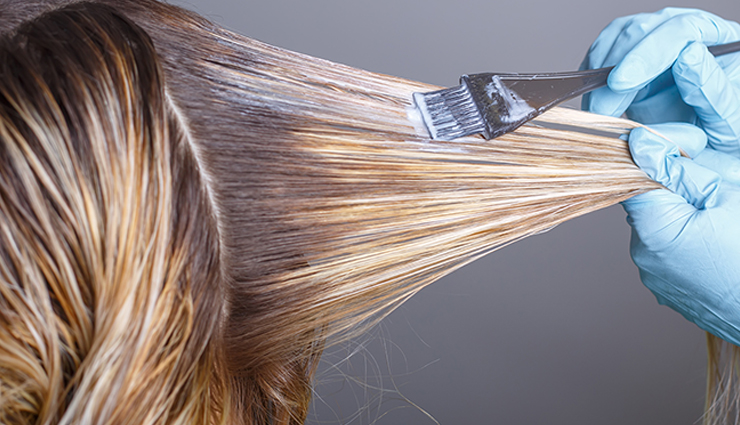 # Dry Hair benefits with potato

Dry hair can be fixed with potato juice. Blend potato juice with aloe vera and apply this hair mask on your hair to get rid of dry, messy hair.

# Potato for Grey Hair

Boil potato peels and stain the water. After applying shampoo on your hair, rinse your hair with this potato water, this will darken your hair by giving it that beautiful glow you want.
Tags :