3 DIY Ways To Cure Acne With Tomato
By: Kratika Wed, 29 June 2022 1:12 PM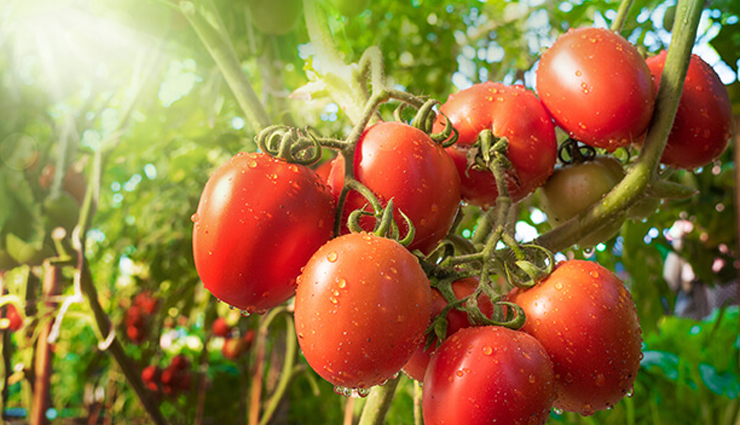 Are you worried about the acne scars on your face or does your face look blemished with the marks left by the pimples? If that is yes, then you will definitely find easy solutions in this post using a very natural kitchen product for pimples and that is tomato. Tomatoes which we eat almost everyday in salads, or as a part of other veggies and dishes, is a beneficial ingredient in removing the acne scars. Acne scars, pimples marks etc may lower the confidence of a person since these things makes the skin look uneven and patchy. So, let's know how tomato is beneficial in healing acne and pimple scars?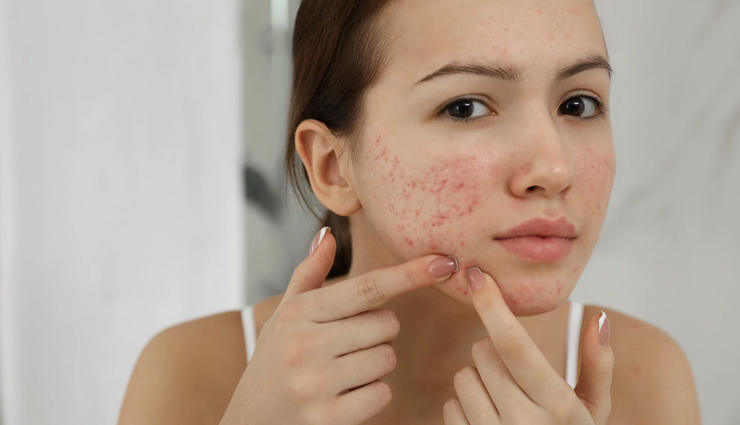 How Tomato Works for Acne Scars?

This is because tomatoes have lycopene, an enzyme that loosen up the upper most dead skin layer and fades the darkness.

Tomatoes also contains antioxidants which help to restore the natural moisture and youthfulness of the skin since antioxidants gets rid of the free radicals which eventually cause cell damage.

Tomato juice will also make the skin pores smaller, If you remember we have shared a post on how to use tomato juice to shrink the large pores on the face.

This capability of tomatoes to reduce the pore size and to clean the pores is also beneficial in improving the skin texture.

Tomato juice also acts as a mild astringent for oily combination skin due to which the skin look supple and toned.

Tomato is also a natural skin bleaching agent which bleaches the dark spots, marks of acne efficiently. All you have to do is to use remedies that contains tomato pulp or tomato juice to get the benefits of tomatoes.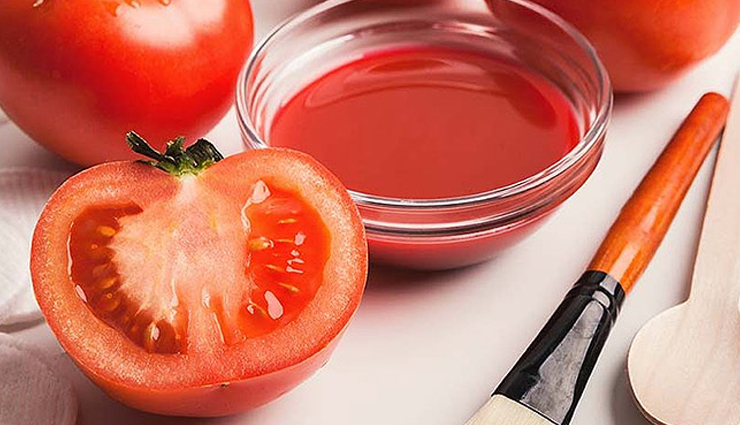 # Every day Tomato pack for acne scars

This is an easy home remedy with tomato for acne scars that you need to do every day in order to get rid of the acne marks and scars.

Procedure:

- Take a tomato and cut a slice, then rub this slice on the face.
- The slice of tomato has enough pulp and juice to cost your entire face thus you need not to waste the entire tomato just a slice is enough, you can use the remaining tomato for salad but after cleansing the hands. Right?
- Now, leave the juice of tomato that you have applied by running the slice, for at least 30 minutes. Then wash the face with mild water.
- This homemade tomato recipe to cure acne scars has to be done in the evening time for best results and whenever you of go out in the sun then make sure you use sunscreen as per the skin type.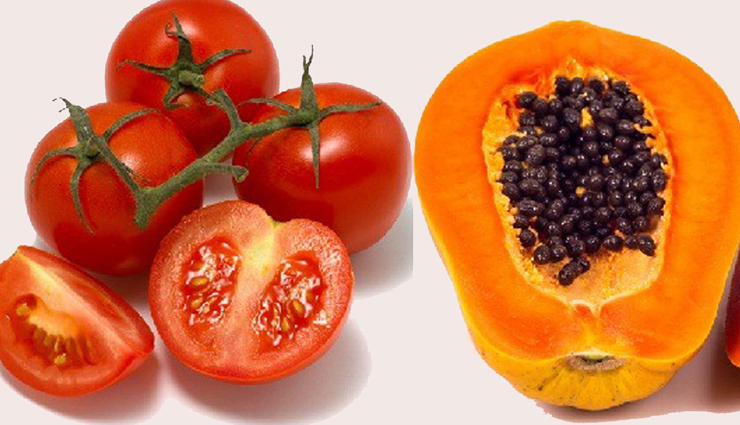 # Tomato and Papaya Pack for scars lightening

- To use this tomato recipe for acne scars, you will need a small chunk of papaya or a thin papaya slice.
- Use a clean spoon to mash that slice and convert that into a paste or pulp.
- Then take a tomato and cut a slice and squeeze the juice out of it.
- Put the tomato aside, and now mix the papaya paste and the tomato juice with the spoon.
- Now apply this paste on the face and leave for 30 minutes.
- This may drip so do not apply too much. Yo can place a towel on your lap also else the juice will drip on the clothes.
- After 30 minutes wash the face with pain water. This needs to be done every day or at least every other day.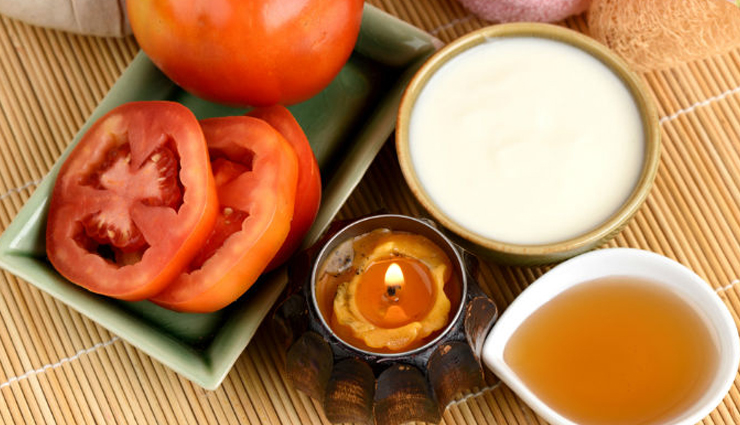 # Tomato and Honey for Dark Spots and Marks Cure

This is also one of the most effective masks for all skin that that will give you acne marks free skin. The honey in this treatment will make the skin glow. You will be amazed by the results of this treatment with tomato for acne scars.

Procedure:

- Take a bowl or a small plate. In that add ½ teaspoonful of honey.
- Then add 1 teaspoonful of tomato juice. Mix them with a spoon which is clean.
- Then apply this on the face using the finger. You will feel that earlier the honey was quite thick but now after mixed up with the tomato juice, this mixture has become lotion like and running.
- So make sure you apply this like you apply a face lotion. Massage the skin for 3-4 minutes with this lotion. Then leave this for 30 minutes.
- Wash the face after 30 minutes using normal water. This should be done daily for best results in getting rid of the acne scars, pimples marks and even the dark spots.
Tags :