4 DIY Coffee Scrubs To Get Hyrdrating Skin
By: Kratika Sat, 17 Apr 2021 5:38 PM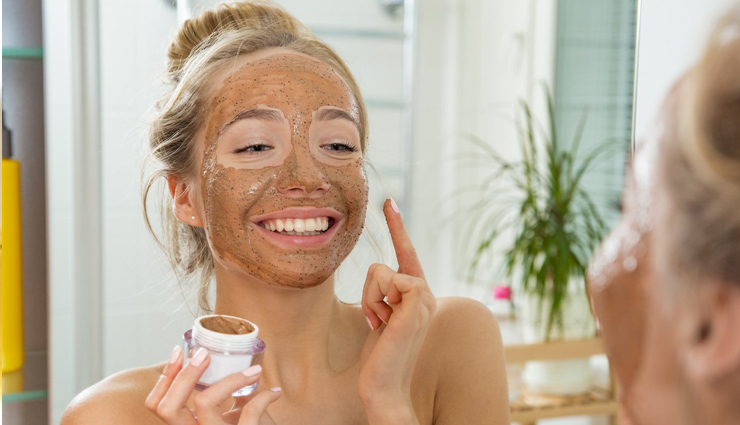 Under the skin, there are multiple oil glands that secrete sebum to keep it moisturized. But hormonal, environmental, and other factors can also trigger an overproduction of sebum, which then rises through the pores to the skin's surface.

All these impurities accumulate in the skin pores over time and provide fodder to skin bacteria that multiply and trigger skin infections such as acne. Moreover, the buildup of dead cells and oil on the skin can make it look increasingly dull, greasy, and tired.

Consistent skin care from your twenties is the best way to keep it young, healthy, and glowing for longer. This entails regular cleansing, moisturizing, and toning of the skin along with gentle exfoliation every few days.

Ground coffee is an excellent exfoliating agent that gently removes impurities that clog the pores and allows the skin to breathe. The coffee granules don't dissolve easily in water and have a mild scrubbing action that does not irritate the skin.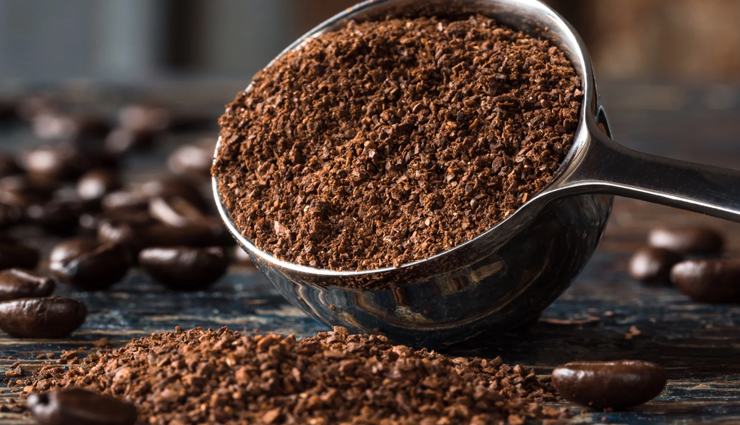 Know The Ingredients

# Coffee

Coffee is the star ingredient of these scrubs. It works as a gentle exfoliant to slough off the superficial layers of dead skin and to reveal fresh new skin from underneath.

Massaging your face with coffee granules helps draw out the gunk clogging your pores and stimulate blood circulation under the skin. This deep cleansing action helps remove the excess oil from your skin so that it attracts less dirt and looks fresh.

Plus, coffee is credited with anti-inflammatory properties that can help reduce facial puffiness and dark circles. It is also loaded with antioxidants that help repair and prevent cellular damage caused by free radicals and UV radiation.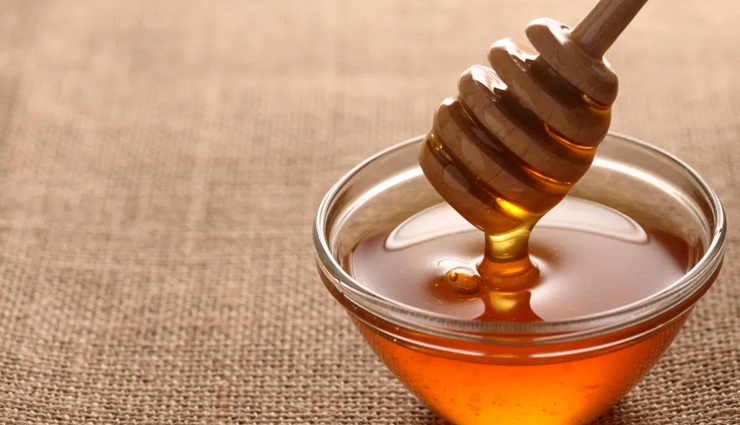 # Honey

Exfoliating your skin often leaves it dry, but adding honey to your scrub can help take care of that problem.

Being a natural humectant, honey not only imparts moisture to your parched skin but also seals it for long-lasting hydration.

Honey also exhibits significant anti-inflammatory, antiseptic, antibacterial, and antioxidant properties that can help disinfect, protect, and heal your skin. In fact, honey is a commonly used ingredient for treating acne breakouts and scarring.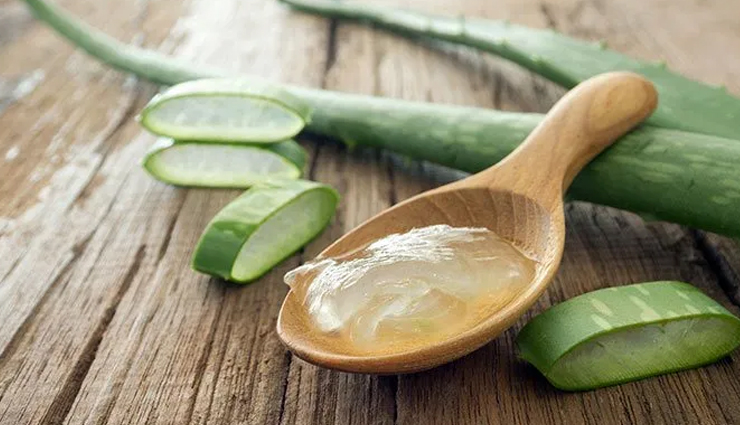 # Aloe vera

Like honey, aloe vera is also a natural moisturizer that has many other skin-healing benefits to its credit. This water-rich gel is readily absorbed to deeply hydrate the skin without making it dry, which is a major bonus for people with naturally oily skin.

Plus, aloe vera is full of skin-nourishing multivitamins, including vitamins C and E and beta-carotene, all of which help repair various forms of skin damage as well as diminish the appearance of fine lines and wrinkles.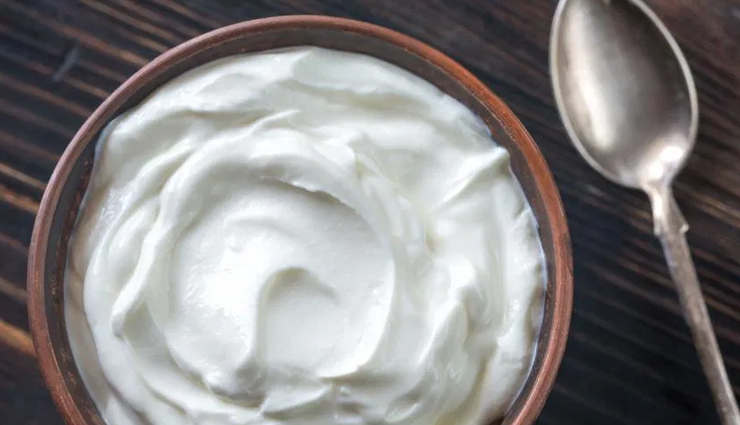 # Yogurt

Yogurt is widely used in beauty remedies for its various skin-healing benefits. It is deeply hydrating and exhibits antimicrobial activity that helps fight acne and other skin infections.

One of the prime components of yogurt is lactic acid, which helps loosen dead skin cells so that they become easier to shed.

Thus, applying yogurt to your face can help facilitate skin regeneration to reduce the visibility of premature signs of aging, blemishes, and discoloration over time.

The B vitamins found in yogurt can further enhance this process and mildly bleach the skin to impart a natural glow.


# Coconut oil

The fatty acids found in coconut oil not only moisturize your skin but also form a thick barrier over it to prevent transepidermal water loss and to protect against external irritants.

In other words, coconut oil traps the inherent moisture in your skin to keep it hydrated for longer. Thus, this hydrating agent helps treat as well as prevent skin dryness.

Coconut oil is also replete with linoleic acid, which is known to soothe irritated skin, including acne-prone skin. It also contains lauric acid, whose antimicrobial properties can help kill the acne-causing bacteria on the skin and curb inflammation.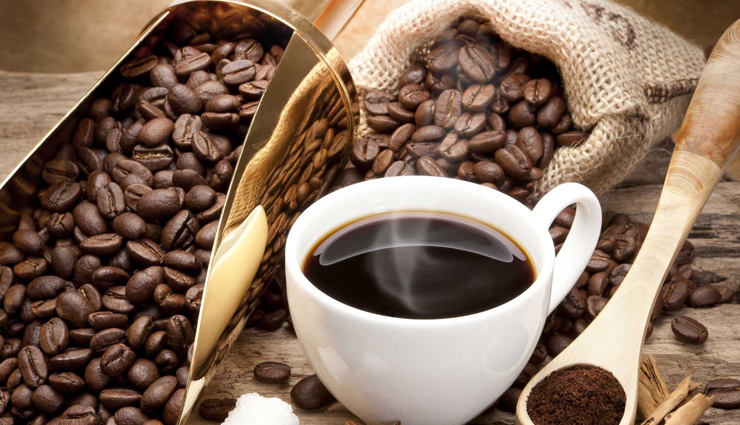 DIY Recipes

* Ground coffee and yogurt facial scrub

Ingredients

¼ teaspoon ground coffee
1 tablespoon plain yogurt

Method

- Put the ground coffee in a bowl.
- Add the yogurt to the bowl but only after removing the excess water from it so that the scrub doesn't become too runny.
- Mix the ingredients well to make a smooth paste.
- Use your fingers to gently massage the scrub all over your face and neck in circular, upward motions, preferably for 2–3 minutes.
- Let it sit for 5 minutes so that the goodness of all the ingredients trickles in.
- Rinse well with warm water to reveal brighter and softer skin.
- Use this scrub once or twice a week for best results.

# Ground coffee and coconut oil facial scrub

Ingredients

½ cup medium coarsely ground coffee (fresh, if possible)
¼ cup coconut oil (preferably extra virgin coconut oil)

Method

- Mix both the ingredients in a bowl until you get the required consistency.
- Gently apply and massage the scrub into the skin in circular, upward motions for 3 minutes.
- Wash your face with plain water and pat it dry.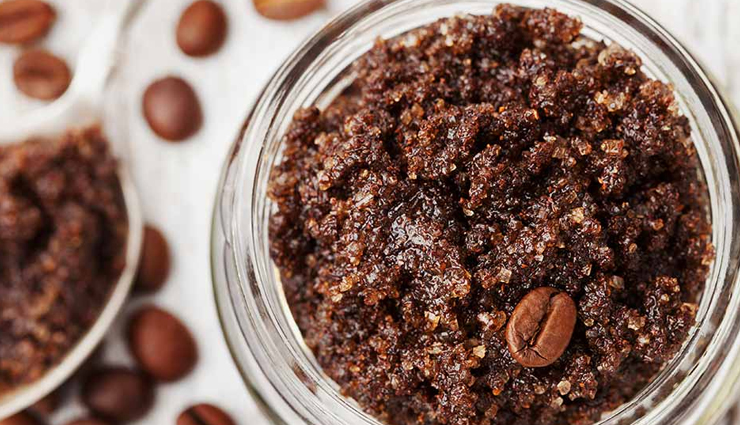 # Ground coffee and honey facial scrub

Ingredients

3 tablespoons of honey
2 tablespoons of grounded coffee

Method

- Thoroughly mix both the ingredients in a bowl to make a paste.
- Gently massage your face with the scrub.
- Let it sit on your face for about 10 minutes.
- Wash your face with lukewarm water and pat it dry.

# Ground coffee and aloe vera gel facial scrub

Ingredients

1 teaspoon of ground coffee
1 teaspoon of aloe vera gel

Method

- Mix both the ingredients in a clean bowl to make a thick smooth paste.
- Gently massage this coffee scrub on your face and neck in circular, upward motions, preferably for 4–5 minutes.
- Leave it on for 15 minutes.
- Rinse it off with lukewarm water.
Tags :