5 Beauty Benefits Of Cedarwood Oil For Hair
By: Pinki Fri, 05 Feb 2021 2:17 PM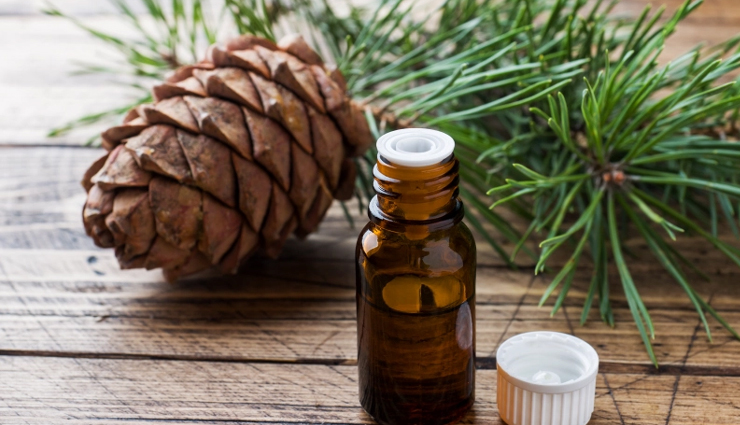 Today we will discuss some benefits of Cedarwood oil for hair. Cedarwood comes from small different trees known as cedars that are grown in different parts of the world and all have different uses. Cedarwood oil, also known as cedar oil, is an essential oil derived from various types of Conifers, most in the pine or cypress botanical families. This is made by distilling wood of different junipers. The oil is distilled, pressured or chemically extracted in small quantities from wood, roots, and leaves. Cedarwood is used in medicine, art, industry, and perfumery.

This oil is mostly used in aromatherapy. This oil has a woody aroma which may change in the course of drying out. This can be blended with herbal oils like clary sage, cypress, frankincense, bergamot, cinnamon bark, lemon, patchouli, sandalwood, thyme, and vetiver.

# For alopecia areata

Alopecia areata is a disease that causes the immune system to attack hair follicles, leading to hair loss in patches. It is one of several essential oils that may improve hair growth. People with alopecia areata experienced significant hair growth when given a daily scalp massage of cedarwood oil along with any carrier oil. This mixture should be applied directly to the scalp for a seven-month period to see significant results.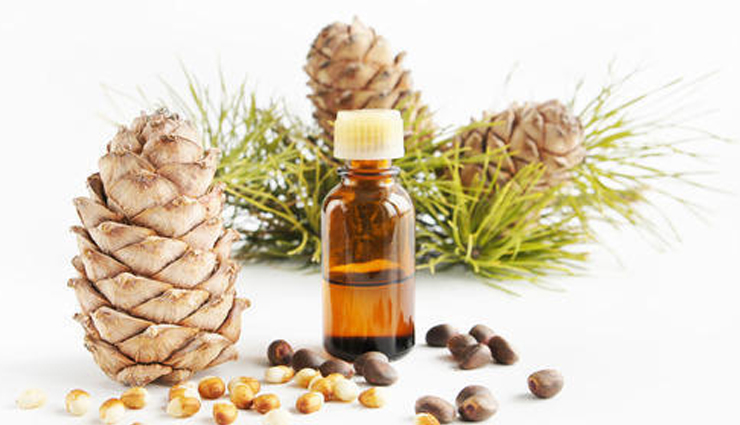 # For itchy scalp

Massaging your scalp with a mixture of cedarwood oil and a carrier oil may also help in reducing and soothing an itchy, flaking scalp. This may make it beneficial for treating dandruff and scalp eczema. You can also add five to six drops of cedarwood oil directly into your shampoo or conditioner.

# For weak brittle hair

Cedarwood oil is best for weak hair. As this has sesquiterpenes, a compound that improves oxygen delivery, applying cedarwood oil to the scalp can improve circulation and blood flow to hair follicles. This effectively treats thinning hair, stimulating new growth and encouraging thicker new hair to grow in. You can also try our Anti-hair fall cedarwood oil-infused shampoo for better and quick results.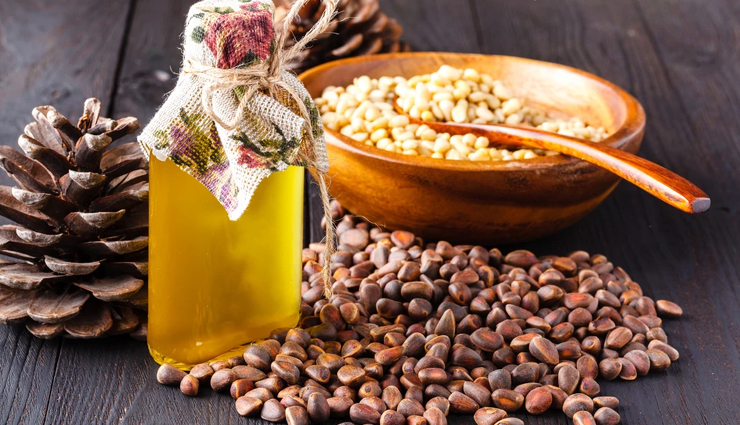 # For frizzy hair

Mix a few drops of olive oil with cedarwood oil and apply on hair. The nourishing effects of it help in managing frizzy hair. It also helps in detangling extremely rough hair.

# For Dry Scalp

Cedarwood essential oil is often used to improve dry and flaky scalp. This tree-derived oil can stimulate the scalp and increase circulation. Mix two drops of this oil with coconut oil to create a mixture with antifungal and moisturizing properties. Add the mixture to your scalp, and rub it in for five minutes. For the best results, let it sit on your scalp for 30 minutes or so then wash it off with lukewarm water.

Tags :