5 Beauty Benefits Of Using Apple Cider Vinegar
By: Pinki Mon, 27 Apr 2020 4:57 PM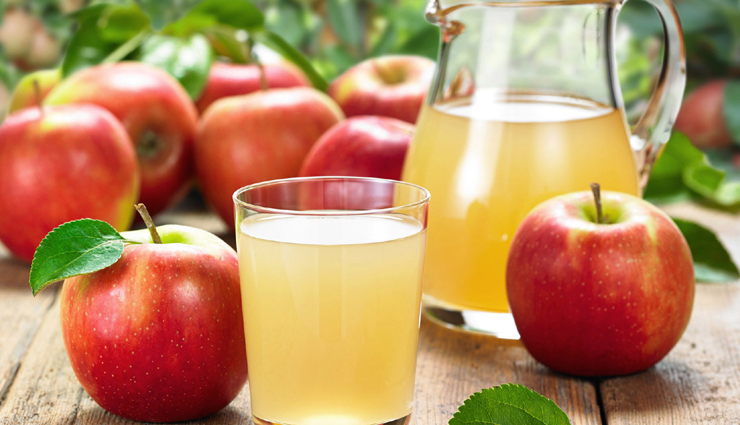 There are countless reasons to love apple, but another often overlooked reason to love apples is the benefits it provides for your skin and hair.Apples boost your levels of vitamin C, also known as ascorbic acid, which helps your body produce collagen. Apples also contain a slew of other nutrients such as copper, a melanin-containing mineral that arms your skin against UV rays and vitamin A, which plays a role in the overall functioning of your skin.

If you don't feel like chomping down on an apple, a great way to score the beauty benefits of the fruit is by incorporating apple cider vinegar into your skin care regimen. This all-natural, all-purpose staple has been used for all sorts of things from kitchen solutions to health remedies.

* Soothe and exfoliate skin

It's always a wise idea to use apple cider vinegar with water, as concentrated apple cider vinegar may disrupt the skin barrier leading to skin inflammation. So, to reap skin-soothing benefits, an easy solution is to pour some straight into your tub. In a regular-sized bathtub, add one cup of apple cider vinegar to warm water. Soak for anywhere from 15–20 minutes to allow the protective acid to soak into your skin.
* Get rid of dandruff

Mix together an equal-parts solution of apple cider vinegar and water and apply to your hair and scalp before you shampoo. If you'd rather not deal with the intense stench of using it solo, you can also add some to your shampoo bottle, which should mask the smell entirely.

* Fight acne

Use a cotton swab to apply it to the jawline prior to the cheeks to make sure the skin doesn't feel like it is "burning. If the jawline reacts (red, burning, itchy after five minutes) then stop using it. If not, apply a thin layer all over the face avoiding anything dripping on or around the eyes.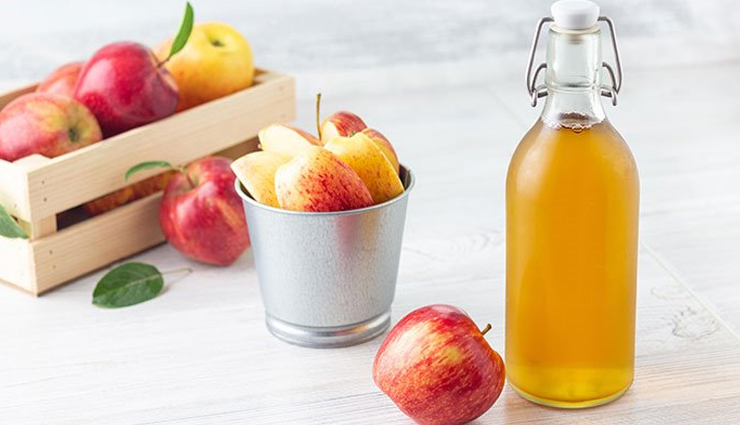 * Tone oily skin

Dampen a cotton round with a mix of apple cider vinegar and water (aim for one tablespoon of ACV for every two cups of water). Don't worry about rinsing with proper dilution, the apple cider vinegar won't cause irritation and will leave your skin feeling fresh and revitalized.

* Neutralize odors

Mix 1/4 the amount of apple cider vinegar in with 3/4 the amount of water and let your feet soak. You can also apply this mixture to stench-heavy areas—for example if Fido pees on the rug again! Let the mixture soak and dry before applying the rest of your cleaning supplies.
Tags :