5 DIY Coconut Milk Masks For Healthy Hair
By: Kratika Tue, 29 Mar 2022 10:37:33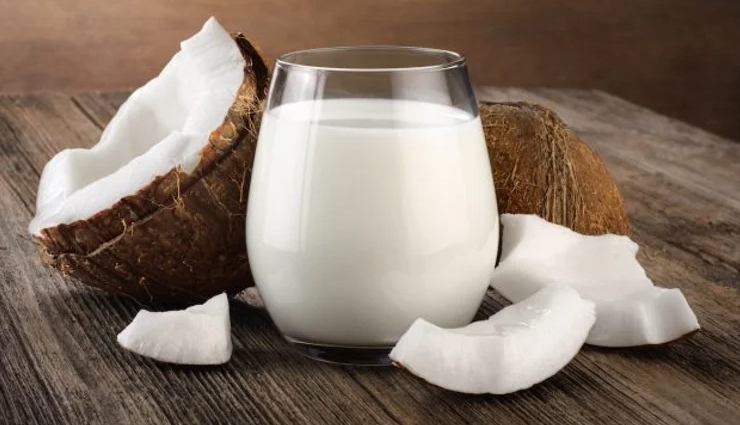 Deciding what to put on your hair can be really confusing at times. No doubt we all want good results and great hair but when it comes to choosing the right ingredient, we fail to pick the right one. Coconut milk is one of the best ingredients that you can ever use to pamper your hair this season.

Apart from being safe and natural, coconut milk is loaded with vitamins like niacin and folate which improve the circulation of blood in your scalp. Along with this, theirs also tones of vitamins and fats which deeply nourish and condition your scalp.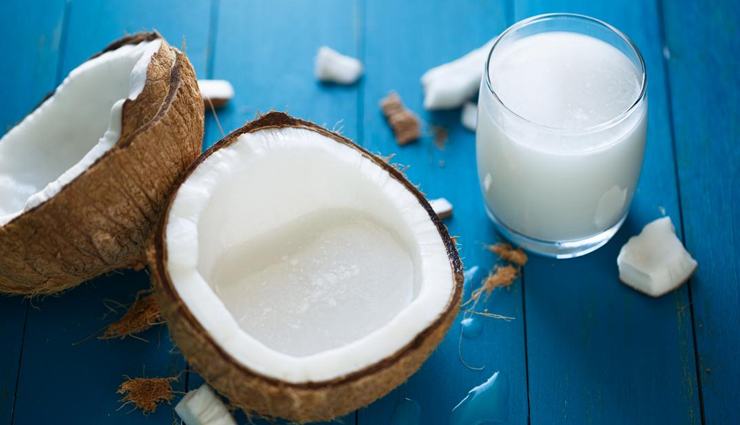 # Pure Coconut Milk Mask For Hair Growth

Coconut milk is a great ingredient that penetrates deep into your scalp and nourishes your hair follicles and hair shafts. The moisture in coconut milk is known to boost your hair productivity and make them grow fast. Use this mask once a week and you'll see great results in one or two months.

How to use coconut milk for hair growth?

Simply massage your scalp with warm coconut milk and leave it for about 15 minutes. Start off with your scalp and apply all to your roots. On an additional note, you can leave it for about 45 minutes for deep conditioning. Wash off with your regular shampoo. Make sure you repeat the process on a proper loop of once a week to get quick results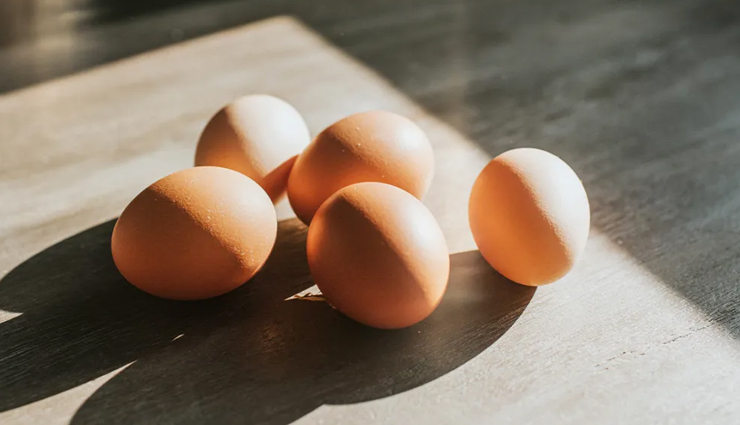 # Coconut Milk And Egg Hair Mask

Loaded with high proteins and nutrients, egg white combined with coconut milk is a great mask to retreat your hair and boost its growth and volume. Especially for all those who have oily to combination hair.

How to make coconut milk and Egg mask for hair?

Prepare a hair mask by combining, 1 egg white, 5 tbsp of coconut oil, and I tsp of Vitamin E oil. Whisk the egg well before adding the other ingredients. Apply it all over your hair and cover it with a shower cap. Let the mask stay in for at least 20 minutes and then wash off with cold water.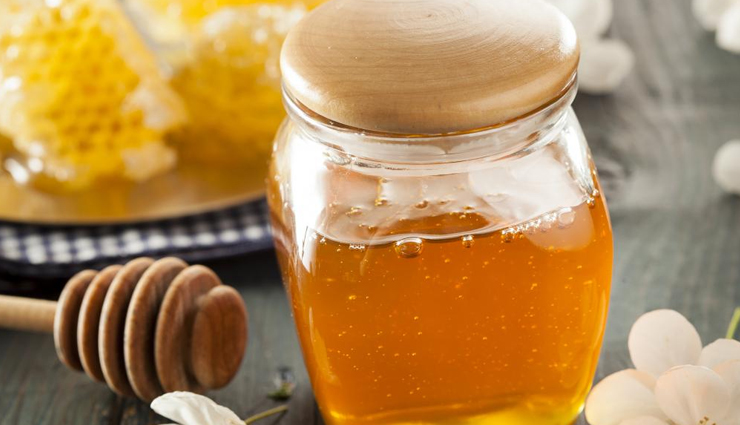 # Coconut Milk And Honey For Deep conditioning

Honey is a great ingredient that adds natural moisture and conditioning to your hair. The benefits of honey amplify more when you use it with coconut milk on your scalp. It seals moisture and nutrients and makes your hair shiny and smooth.

NOTE: The only thing that does not seem to impress well is that you have to keep this mask for a long time and then wash it off. It can become a little greasy and sticky if not mixed and applied properly.

How to make coconut deep conditioning mask?

Add 4 tbsp Coconut Milk to 2 tsp Honey and make a fine paste. Apply this mask and leave it for an hour. Wash off with your regular shampoo. Repeat this hair mask once a week.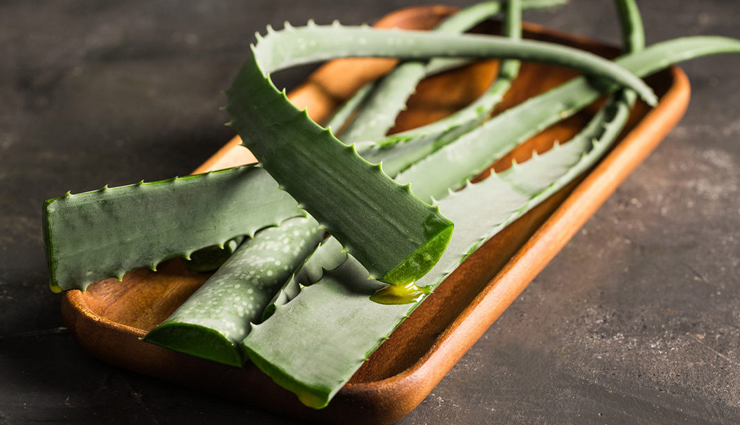 # Coconut Milk And Aloe Vera Mask

Tulsi and Aloe Vera gel, both have amazing growth-boosting properties in them. They maintain your scalp and keep them healthy without any irritation or dandruff breakouts. Aloe vera is a great ingredient and trust us, this mask is for sure going to make a great difference in your scalp and hair textures. Repeating this mask 1-2 times a week will eventually boost your hair growth.

How to make coconut and aloe vera hair mask?

Prepare a hair mask of 3 tbsp of milk and 1 tbsp of aloe vera gel along with a small bunch of basil leaves. Make a thick paste of all these ingredients and start applying it from your hair roots to tips. Once you've fully applied the mask over your hair, cover it with a shower cap to avoid any mess. Keep it for 30 minutes and then rinse off with lukewarm water.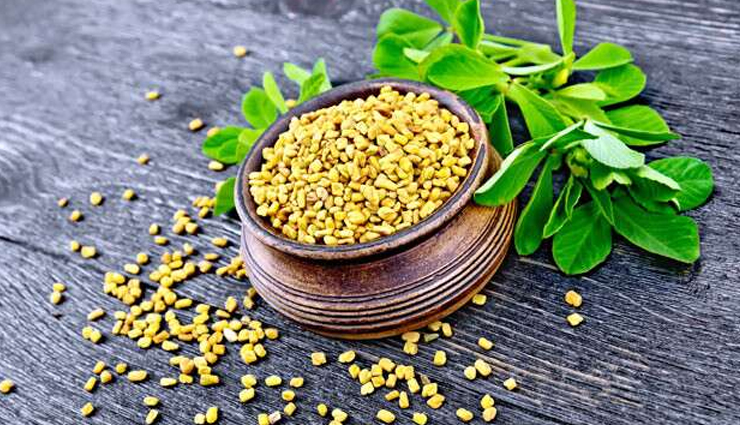 # Coconut Milk And Fenugreek mask

Fenugreek is another popular ingredient when it comes to hair care and nourishment. It helps boost hair growth as well as improves the health of your scalp and hair strands. As bonus care, it also makes your hair soft and manageable.

How to make Fenugreek and coconut milk hair mask?

In a bowl, take 2 tbsp of fenugreek seed powder and 2 tbsp coconut milk. If you do not have fenugreek seed powder, then you can also the soaked fenugreek seeds and make a paste out of it. Combine it well with coconut milk and make a paste. Make sure the paste you make is smooth and free of lumps. Now gently, massage your scalp with this hair mask and let it sit for 30 minutes. Wash off with a mild shampoo and let it dry. Since fenugreek seeds are quite healthy. You can repeat this hair mask 1-2 times a week.

Tags :