5 Effective Home Remedies To Treat Itchy Scalp
By: Kratika Wed, 13 Oct 2021 1:50 PM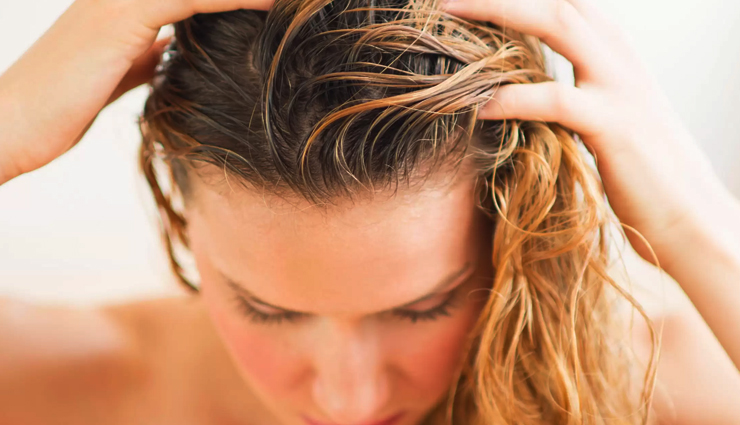 You get dry scalp when your skin has too little moisture. The dry skin on your scalp becomes irritated and flakes off. So, if you are fed up of frequently scratching your scalp and couldn't find a long term solution for it, you have landed at the right place. Here you will get a natural cure for your dry itchy scalp problems with these simple home remedies–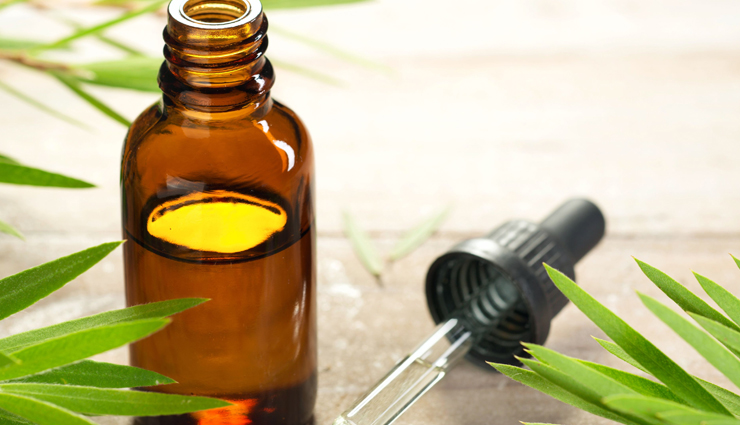 # Tea Tree Oil For Dry Itchy Scalp

Tea tree oil is an essential oil that has been used for medicinal purposes since ages. It has strong antiseptic, antifungal, and antibiotic properties which makes it an excellent cleaning agent. That is why many dandruff shampoos available in the market can be found to have tea tree oil in them. Improper cleaning of hair follicles leads to clogging of dirt and impurities which cause dry and itchy scalp. But proper use of tea tree oil can relieve dry scalp and its symptoms.

Try adding tea tree oil to your favourite shampoo (10 drops for every 8 ounces of shampoo in the bottle). Shampoo your hair thoroughly and allow the tea tree oil mixture to sit on your hair for at least 3-5 minutes. This will let the oil work itself into the hair and begin to treat the dry itchy scalp. After the oil has set, rinse the shampoo from your hair thoroughly.

In case you don't have time for a DIY mask, add 10-12 drops of tea tree oil in one cup of plain yoghurt. Now add 2 teaspoons of honey and stir the mixture until smooth and creamy. Apply this mixture on your scalp and massage into your roots for ten minutes – be sure to focus areas you feel are extra dry or itchy. Let it sit on your hair for at least 30 minutes. Shampoo and condition as normal. Follow this procedure twice a week.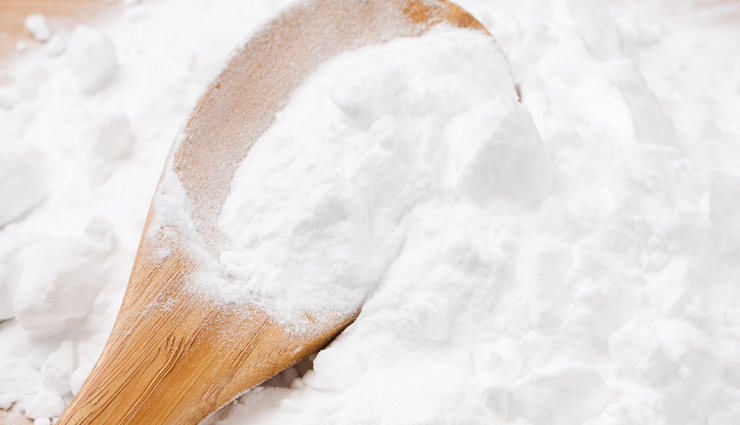 # Baking Soda

Baking soda is a natural antiseptic, as well as helps balance the pH level of the scalp. This kitchen ingredient is perfect to relieve itchiness. It has both anti-fungal and anti-bacterial properties that help in killing the bacteria causing infection, hair fall or dandruff.

Take 2-3 tablespoons of baking soda and water in a bowl. Mix it until the consistency becomes like a thick paste. Once you're done with it, take the paste and spread it over your scalp. Allow it to sit on your scalp for 10 to 15 minutes. After that, wash your hair with a regular shampoo. It should be done twice a week for best results.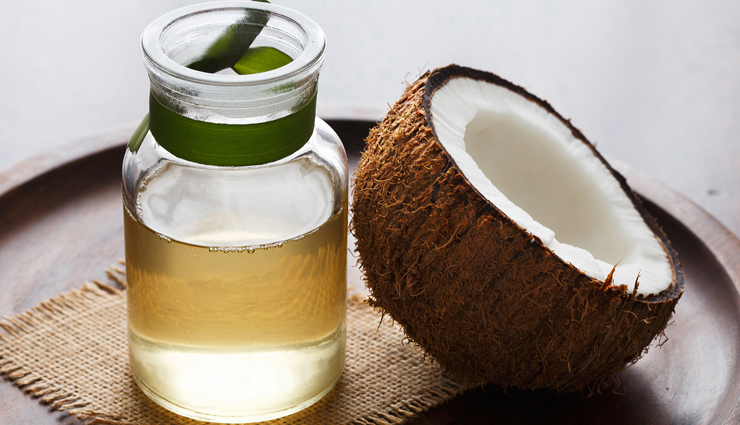 # Coconut Oil

Coconut oil has long been used for its skin health benefits, and dry scalp is no exception. It is best known for its moisturising properties in helping hair to retain lost moisture and to treat dryness. Coconut is loaded with anti-fungal properties that can treat itchiness and fungal infections to a great extent.

Take the coconut oil and warm it for 10 seconds. Apply it directly to the scalp and comb throughout the rest of your hair for extra benefits. Leave it on for 1 hour to make sure the oil has a chance to penetrate your hair and skin, then rinse it off thoroughly.

If you don't like the scent of coconut oil, you may easily mix in one or two drops of your favourite smelling essential oil for a more pleasant scent.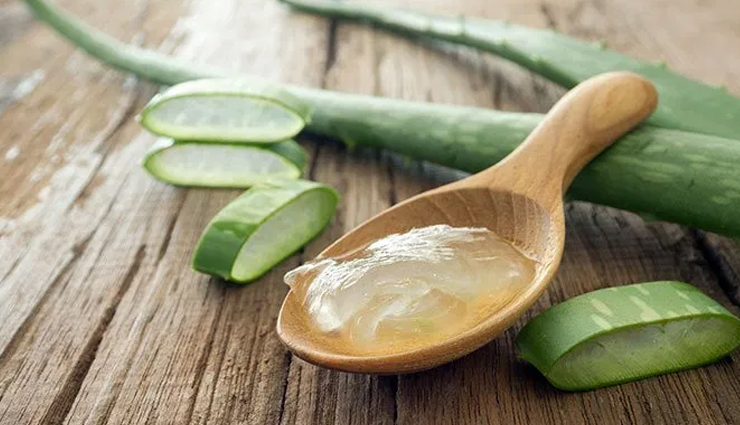 # Aloe Vera

Aloe vera gel can provide you relief from scratching your scalp. This gel is a natural moisturizer and helps in treating dry and itchy scalp because of its anti-microbial and soothing properties. It will not only keep the scalp moisturized but makes it free from dandruff and promotes hair growth too.

Take organic or fresh aloe vera gel and apply it directly to your scalp. Leave it for 30 minutes and wash it with a mild shampoo. You may also add 10 drops of tea tree oil in your gel if you want. Repeat twice a week for best results.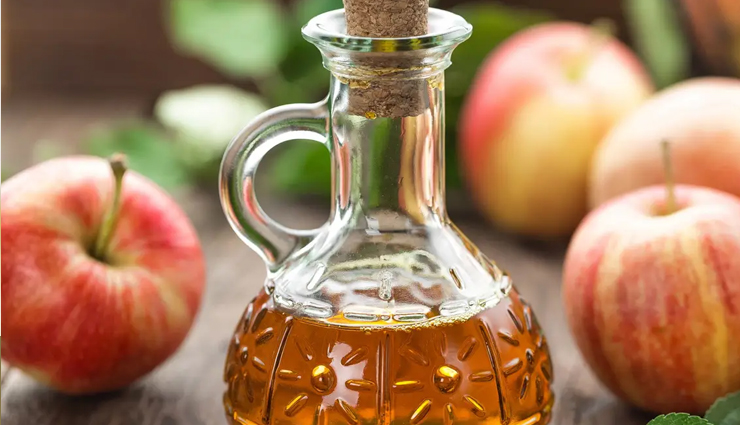 # Apple Cider Vinegar

Apple cider vinegar (ACV) has antibacterial, anti-inflammatory, and antifungal properties. It can help reduce itching caused by dry skin. Its antimicrobial properties can eliminate the bacteria or fungi that could be causing itchiness. The anti-inflammatory properties can help exfoliate your scalp. Thus, ACV controls the dry, itchy scalp and dandruff while balancing the pH of the hair.

Apple cider vinegar also acts as a mild conditioner, soothing the scalp and adding shine and bounce to the hair.

Mix one part apple cider vinegar with two parts water, and pour the mixture over your hair evenly, working into your scalp. Let it sit for 10-12 minutes before washing it out with a gentle shampoo and conditioning your hair like normal. Repeat twice a week.
Tags :