5 Fruits You Must Eat To Get Beautiful Glowing Skin
By: Pinki Thu, 10 June 2021 10:54 PM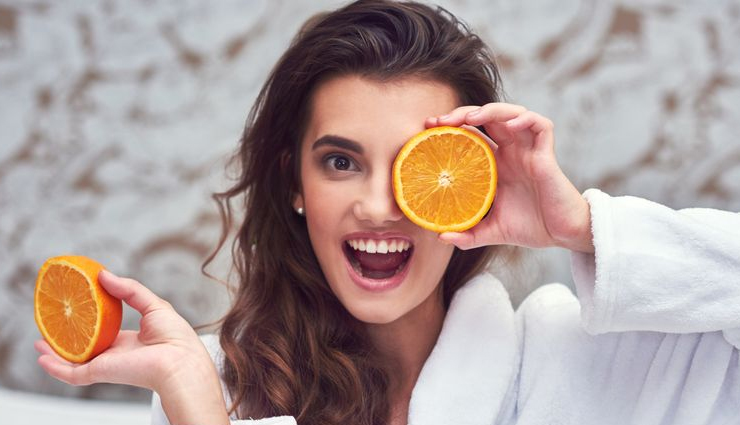 If you love to eat fruits then getting beautiful and glowing skin would be easy for you. Beautiful skin can be achieved by eating some of your favorite fruits. Not only fruits gives radiant skin but also a healthy body too.

Eating fruits can help you to get healthy skin. A healthy life style and healthy eating can make wonders for your skin. Beautiful, clean and glowing skin is a dream of every human. If you own a radiant and flawless skin, it makes you look more attractive. So if you want to pamper your skin, start including fruits in your diet that will always keep you healthy and glamorous. Here are five fruits from which you can get skin benefits.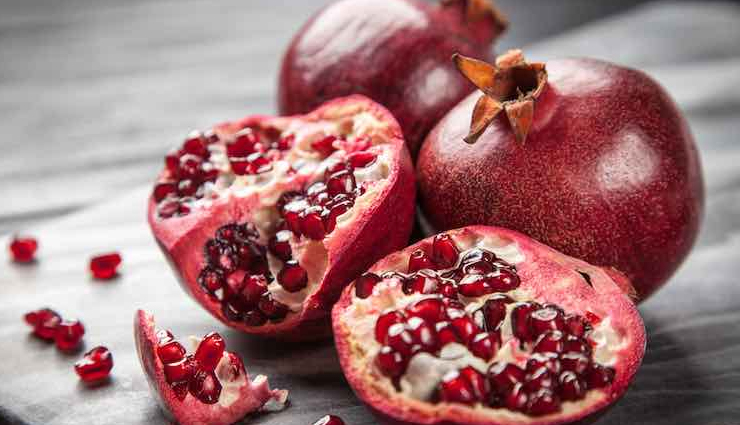 # Pomegranate

This red color seedy fruit has an amazing effect on health and skin.

Eating pomegranate or the fruit juice is equally beneficial.

- Pomegranate contains high amount of punicic acid, ellagic acid and antioxidants.

- It is even rich with omega 3 fatty acid that is helpful for skin cells regeneration and it best works for scars or skin wounds.

- Intake of this fruits increases the percentage of red blood corpuscles and also is very effective for the blood circulation resulting in a fair and glowing skin.

- Pomegranate juice has high supplements of vitamin A, C and E and minerals such as calcium, phosphorous, potassium, iron, folic acid, niacin, thiamin, foliates and riboflavin.

- If you are irritated with your dry skin then pomegranate juice will be the best solution.

- It acts as a natural moisturizer from within. Thus it soothes dry and irritated skin.

- Pomegranate juice is beneficial for oily and pimple prone skin too.

- Pomegranates are also known to extend the life of fibroblasts which are responsible for the production of collagen and elastin which helps to tighten the skin and prevent the formation of fine lines and wrinkles.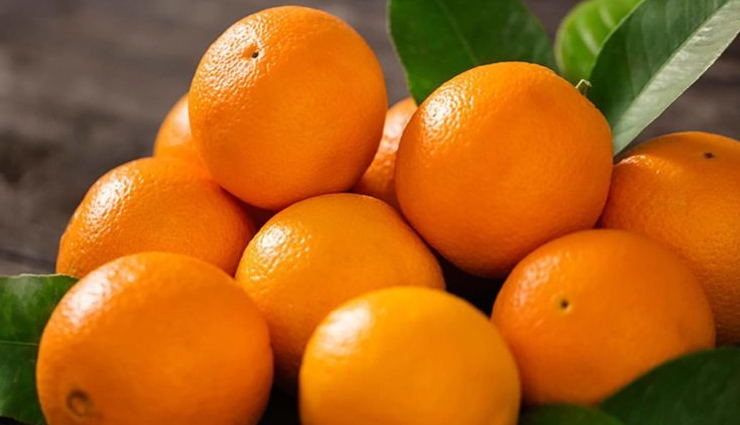 # Orange

This juicy and pulpy fruit is fully enriched with vitamin C and attracts everyone with its vibrant color. You can get beautiful skin while eating an orange daily.

- This citric tropical fruit contains phosphorus, iodine, folic acid, magnesium, zinc, potassium, chlorine and more than 170 phytonutrients.

- Orange juices can be included in daily diet or can be applied to the skin. It gives rewarding results either consumed or applied.

- Intake of orange fights against many skin problems like acne, and scars. It is best known for its impressive skin lightning property and also works as anti-aging solvent that tightens your skin and makes it wrinkle free

- Its main content vitamin C helps to fight against many bacterial diseases and cures fungal infection on skin.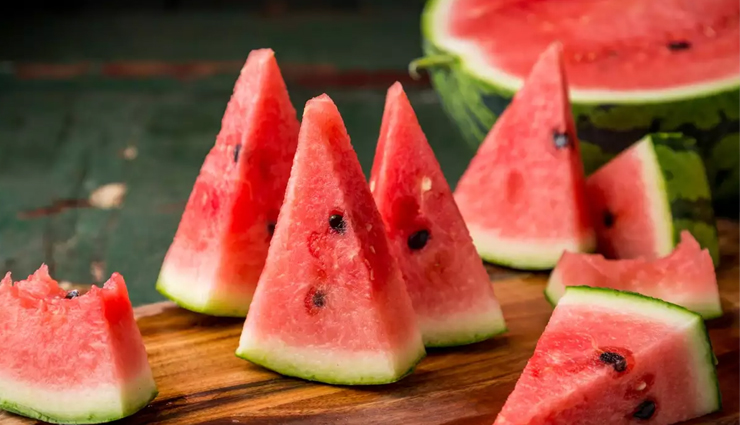 # Watermelon

Watermelon is an extremely watery, juicy and delicious fruit. It is well known cool fruit of summer and also called thirst quencher. Lycopene is the main content of this fruit which help to dissolve certain fats into the blood for better absorption. Watermelon consists of 92% water and 8% sugar.

- Daily intake of watermelon fights against skin damage through sun and reduces its chances by 40%.

- It is enriched with antioxidant that works against UV-induced free radicals which are responsible for sun burn and freckles.

- Risks of cancer also get reduced with the inclusion of watermelons in the diet as it contains high amount oflycopene.

- Watermelons being a good source of antioxidants act as natural toner and excellent for exfoliating the skin.

- Daily intake of Watermelon hydrates the dull and dry skin making it look glowing and shiny.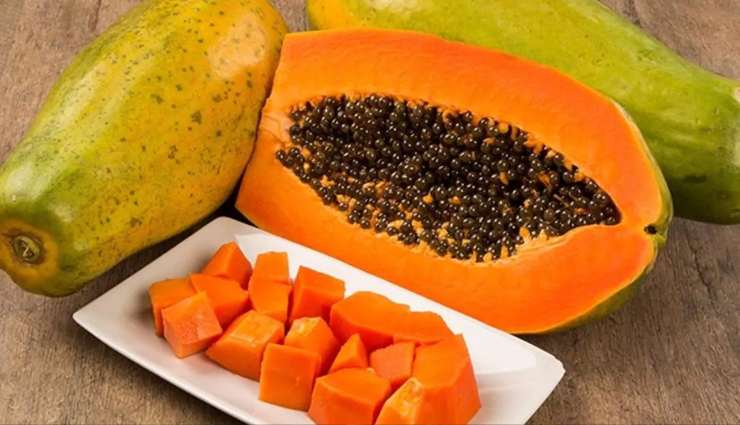 # Papaya

Papaya consist healthy substances such as vitamin A , Vitamin C , Vitamin E and papain which are good for skin care. It is a commonly available fruit that is not expensive and can be eaten in all seasons.

- It contains less amount of sodium that retains water in our body and keeps our skin hydrated.

- Papaya contains plenty of Carotene in comparison to other fruits including guava, custard apple, apple and plantains. You will get a flawless skin, soft and shining with regularly having papaya.

- One of its components vitamin A is not only good for skin but also it keeps you away from eye related diseases and night blindness.

- Papaya works as an enzyme for your digestive system that in order helps in good digestion and maintains a healthy liver that keeps you away from acne and pimples.

- Regular eating Papaya gives good digestion and good digestion means healthy skin.

- Consuming papaya also reduces the signs of aging. Its application gives a blemish free skin and is also treatment for skin allergies like ring worm patches.

- Its antioxidant properties imparts young look to tired and dull skin.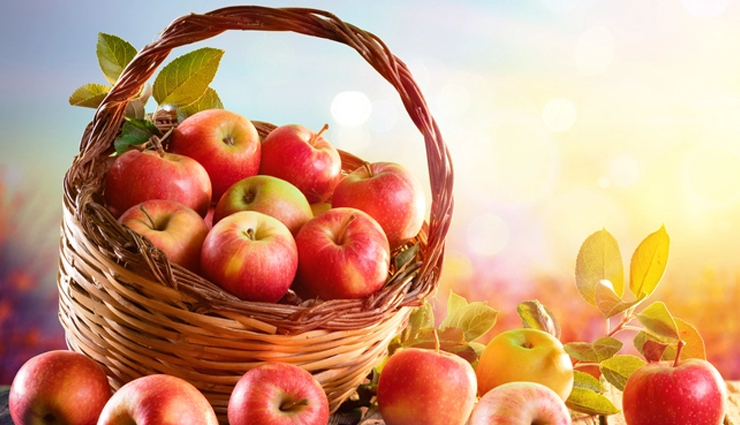 # Apple

Apple is a highly fibrous fruit packed with many skin benefits. An apple daily helps to keep skin healthy.

- Its fibrous substance keeps the bowel clean and reduces the appearance of pimples and fine lines on your skin.

- Consuming apple fruit reduces disease related to intestine, hemorrhoids and even some kind of cancer.

- Apples are full of vitamins C, A, and flavonoids and with smaller amounts of phosphorus, iron and calcium. So following the old saying which tells an apple a day keeps the doctor away, eat a apple daily and stay healthy.
Tags :