5 Natural Ways To Get Rid Of Facial Hair
By: Kratika Mon, 22 Nov 2021 2:38 PM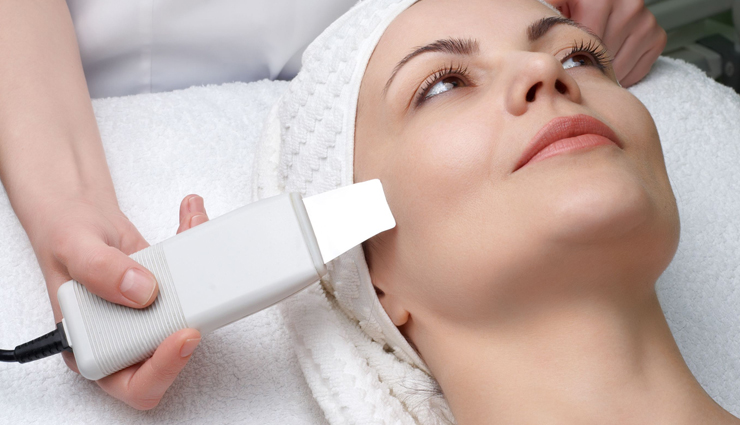 Don't we all wish for clear skin that always glows and looks good even on days when you're feeling under the weather? Sadly, very few women are blessed with that kind of skin, thanks to the thick layer of pollution that crowds our city skies and makes our skin prone to breakouts and rashes. Things are a little more difficult for women with dark facial hair.

Hence, most of us are always on the lookout for a more permanent solution, relying on high-end cosmetic treatments. But these treatments have their side effects too and are often not pocket-friendly for everyone to consider them as an option. This article will help you find ways to treat facial hair at home without digging a hole in your pocket. Read on to know more.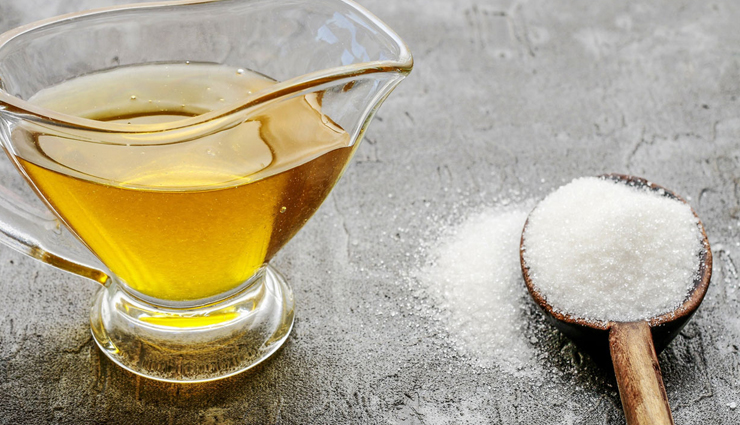 # Honey and Sugar Wax

Honey is known for its healing powers and for nourishing the skin. Sugar, on the other hand, exfoliates the skin and removes dead skin cells and facial hair. A mask made with this can solve the problem of facial hair. It is much like the waxing you get in salons, except there are no chemicals in it. Here's how you prepare the mask.

- Mix a tablespoon of honey, two tablespoons of sugar, and a tablespoon of water in a bowl.
- Now microwave it for 30 seconds until the sugar dissolves.
- Using a wooden spoon or spatula, apply this paste to areas that have excessive hair.
- Take a strip of cloth and place it over the paste.
- Let it cool down a bit, and like you do when you wax, quickly pull the strip in the opposite direction of your hair growth.
- It is best not to repeat the process on the same surface twice unless there is still prominent hair visible, as the skin of the face is very sensitive and can turn red fast.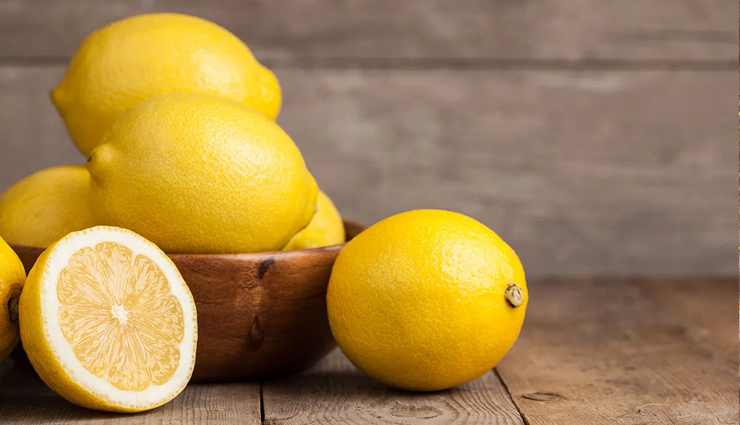 # Lemon and Sugar Scrub

Lemon has many skin-friendly properties and is hence, an ideal ingredient for any skin treatment. Lemon juice naturally contains Vitamin C that is the best antioxidant possible. Due to its high pH levels, lemon can decrease oil on the skin. Lemon also has certain acids that lighten the skin and remove scars. A scrub made with these is surely going to help you in multiple ways.

- Mix one tablespoon of sugar with a teaspoon of lemon juice.
- Add a few drops of water and mix it all.
- Once the sugar has dissolved, apply this scrub on your face and let it air dry.
- Your skin will begin to feel stretchy after a while.
- Now with gentle fingers, scrub the mixture off your face. This action will pull off the hair and leave you with radiant skin.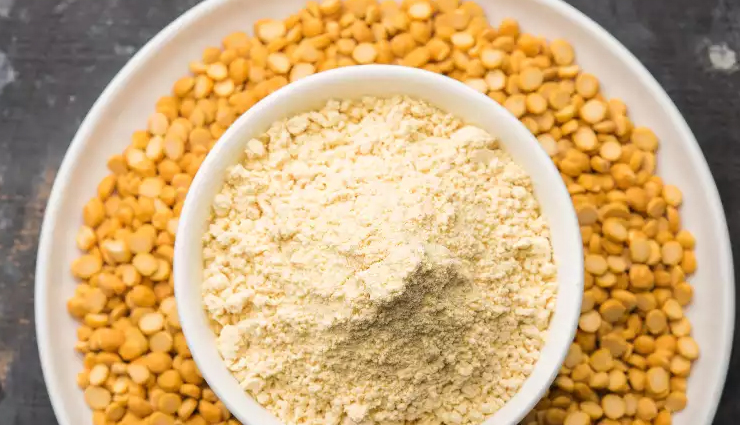 # Gram Flour and Rosewater Paste

Gram Flour is a great exfoliator and helps remove dead skin cells. It also removes tan when mixed with lemon juice and curd and applied on the face. Rosewater has cooling effects and leaves your skin scented.

- Mix two tablespoons of gram flour and rosewater each and one tablespoon of lemon juice.
- Mix it all to form a paste.
- Apply it on your face and let it air dry.
- Once it has dried out completely, rub it off with your fingers.
- This scrub will remove all the extra facial hair, leaving you feeling lighter and fresher.
- You can repeat this three to four times a week.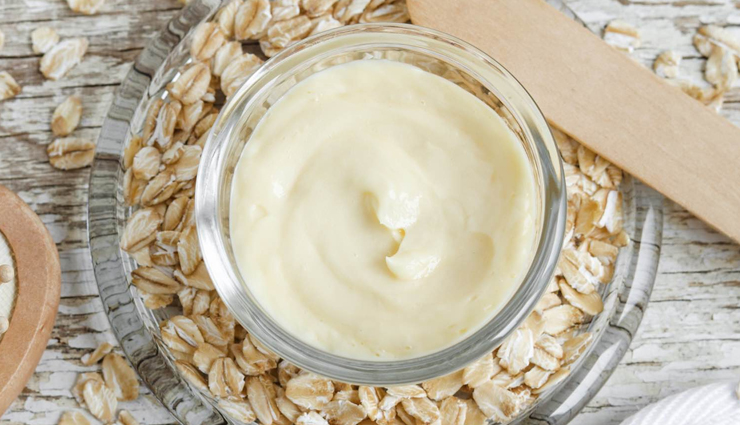 # Oatmeal and Banana Pack

Oats is now a standard ingredient in all our homes. While it is an excellent source of fiber when consumed as a meal, its grainy texture makes it an excellent agent to remove dead skin cells and facial hair.

- Take two tablespoons of oatmeal in a bowl and mash one ripe banana into it.
- Apply this paste on your face and gently massage it into your skin.
- Now let it sit for 15 to 20 minutes. Then wash your face with lukewarm water.
- This pack is suitable for all skin types and can be used once a week for good results.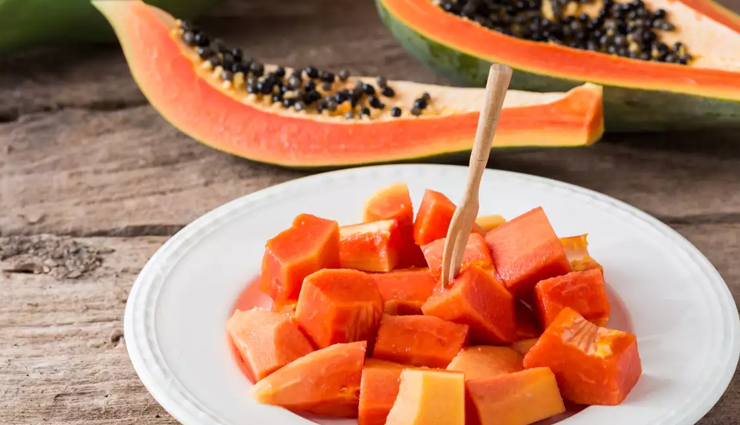 # Papaya and Turmeric Paste

Papaya contains an enzyme called papain that helps remove facial hair. Turmeric is known for its many skin benefits, one of which is radiant skin. Try this pack, and you'll be asking for more.

- Take a big slice of papaya and mash it to form a paste.
- Add half a teaspoon of turmeric to it and apply it to areas where you have hair growth.
- Massage for a while and let it sit on your face for 15 to 20 minutes.
- Now wash it off with water.
- You can see an instant glow on your face and a definite reduction in facial hair.
- You can repeat this process twice a week for effective results.
Tags :