5 Steps To Do Fruit Facial At Home Using Watermelon
By: Kratika Fri, 23 July 2021 6:17 PM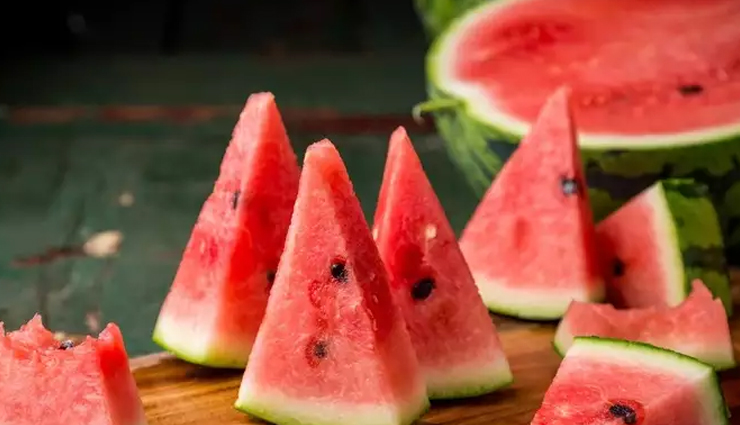 Fruit facial is a great way to fade away dark spots, pigmentation and blemishes and get a naturally bright and flawless skin. In this post, I have described How to Do Fruit Facial at Home Using Watermelon. Watermelon is not only a treat to our taste buds, but it is also great for our skin.

Watermelon facial is particularly great for those with dry and dehydrated skin. It contains almost 90% of water which helps our skin to retain its natural moisture level and prevents skin dehydration. Plus, watermelon is a rich source of antioxidants which helps to prevent early or premature aging. Watermelon is just amazing for our skin. So, here is How to Do Fruit Facial at Home Using Watermelon.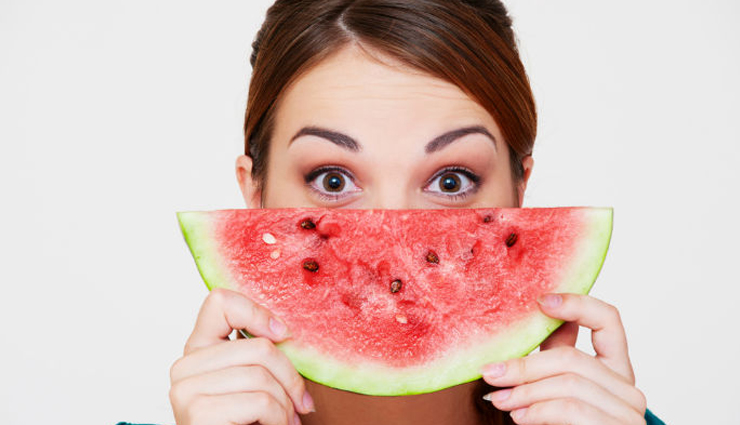 # Cleanser

Okay, so the first step for a facial is cleansing. Here, for our fruit facial, we have used a concoction of watermelon juice and coconut oil to deep cleanse the face. Mix about two tbsp of watermelon juice with 1 tbsp of coconut oil and prepare the cleanser. Use a cotton ball to apply the cleanser on the face. You need to do the cleansing for at least couple of minutes . Then, wipe out the face with a damp towel. Now your skin is totally clean and ready for next step, which is steaming.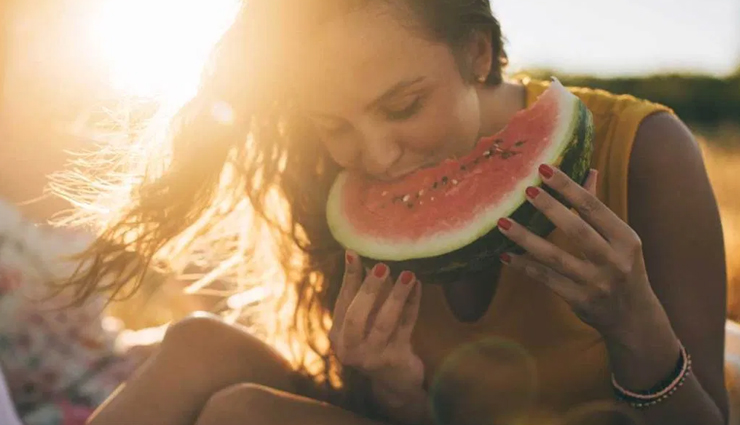 # Steaming

Steaming is a very important part of any facial. You can use a steamer for steaming, or simply take some boiling water in a container and use that for steaming the face. You won't need to continue for more than 2-5 minutes. Steaming opens the pores and also helps to soften the layers of dead skin cells. Thus, this process makes it easier to release all the dirt and impurities trapped inside the pores, which would otherwise stay inside and cause breakouts. Another great benefit of facial steaming is that it makes our skin more receptive of the next treatments.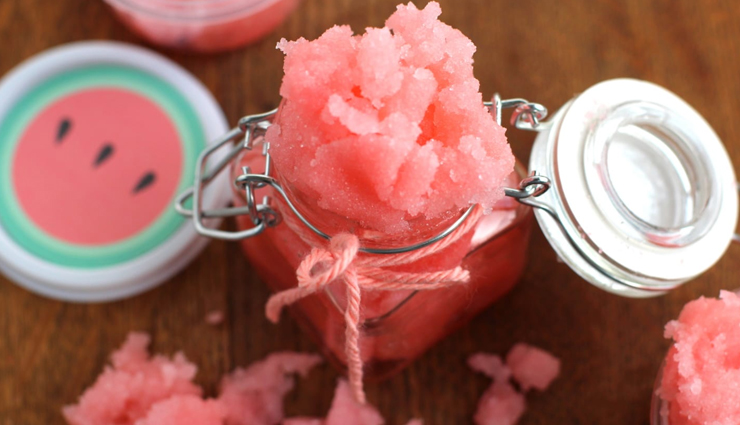 # Scrubber

The next step of our fruit facial is exfoliation. Steaming opens up the pores and softens the dirt and debris accumulated there, and exfoliation helps to remove them altogether. Here we have used a watermelon based scrubber for exfoliation. Mix together 2 tbsp of watermelon juice and half tbsp each of rice powder as well as baking soda. Give it a good mix and here is your scrubber ready.

Apply it all over the face and then, massage the face in circular motion using gentle hands. Continue the process for 3-5 minutes. Once done, wash your face with normal water. Scrubbing will not only remove the dead skin cells, but it will also help to get rid of whiteheads and blackheads.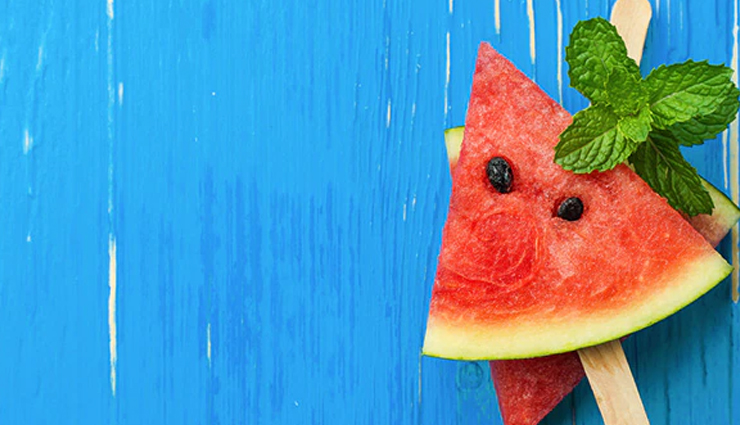 # Massage

After exfoliation, its time to massage the face. Make a concoction by mixing 2 tbsp of watermelon juice, 1 tbsp of honey and 1 tbsp of lemon juice and 3-4 drops of almond oil. Mix all of them together and here is your massage cream ready to use. Gently massage the face with this solution and continue doing so, until the solution gets absorbed to the skin. You will need to spend 5-6 minutes for massaging the face.

Face massage is very important for beautiful skin. It improves blood circulation and adds a natural glow to the face. So, that's our step 4 of fruit facial done!
# Face Mask

Now we have reached the final step of our fruit facial, which is applying face mask. To prepare the face mask, take 2 tbsp of mashed watermelon and add 1 tbsp each of besan and cold milk. Mix all the ingredients together and here is your face mask ready.

Apply it all over the face and neck and let it sit there for 15-20 minutes. Then, rinse it off with plain water and here is your fruit facial done.
Tags :