5 Things To Boost Scalp Circulation And Reap Its Benefits
By: Kratika Fri, 16 Apr 2021 4:41 PM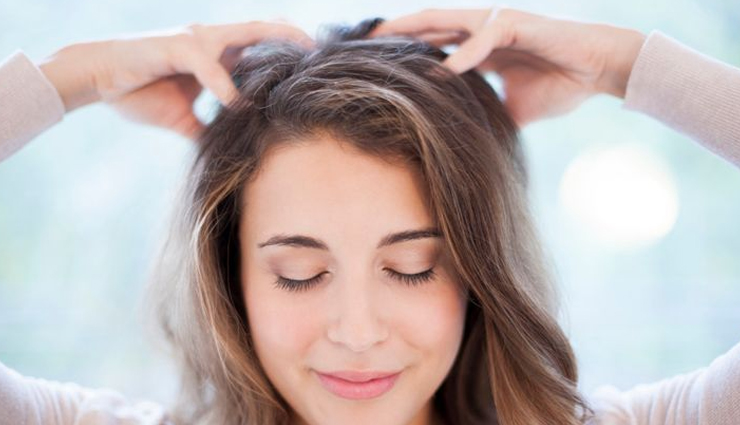 Your hair are very delicate part of your bidy. They requrie proper care and attention for good growth. The full growth phase depends upon the nourishment of the hair follicles and genetic factors.

Proper blood circulation in the scalp ensures a steady blood supply to the hair follicles to sustain a longer anagen phase, allowing the hair to grow longer and stronger.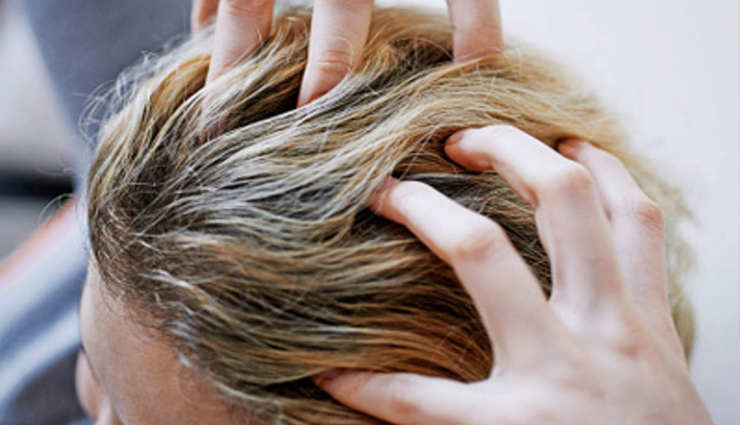 # Massage your scalp

For a proper massage session, use lukewarm oils. There are plenty of oils you can use such as coconut oil, olive oil, jojoba oil, almond oil, brahmi oil, bhringraj oil, sesame seed oil, Moroccan argan oil, sunflower seed oil, and castor oil.

You can prepare oil blends by mixing any two of the above-mentioned oils or by mixing any one of them with an essential oil.

Some of the best essential oils for improving blood circulation in the scalp and promoting overall hair growth are rosemary, lavender, cedar wood, thyme, and peppermint. These aromatic oils are also credited with antimicrobial properties that can help keep your scalp infection-free.

- To prepare an oil blend using an essential oil, mix a few drops of it in any carrier oil of your choice.
- Warm the oil/oil blend a little and massage it in your scalp. Apply it also to your hair roots and hair strands.
- Let it sit for at least a few hours.
- Shampoo and condition your hair.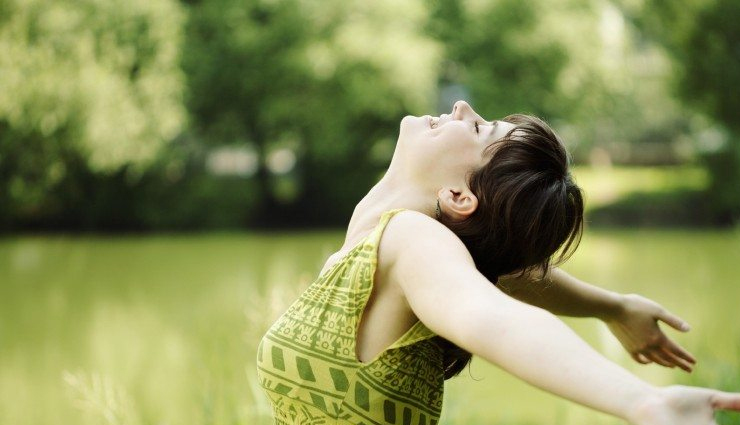 # Bust your stress

Several studies have shown that psychological stress decreases blood circulation in the blood vessels by an endothelium-dependent mechanism and increases the risk of myocardial infarction or a heart attack.

Therefore, stress management is important to maintain healthy blood circulation within your scalp and body.

- Aromatherapy with essential oils such as peppermint, sandalwood, jasmine, rose, and lavender essential oils can help reduce stress. All these essential oils give off a soothing aroma that relaxes all your senses. They also exhibit a wide array of other medicinal properties that can help your body heal in numerous ways. You can light scented candles that contain essential oils to release their therapeutic vapors in your environment. You can also mix a few drops of your preferred essential oil in your bathwater and then soak in it. Another way is to use a diffuser to release the vapors of essential oils in your room.
- Exercise every day for at least 30 minutes. You can make your own exercise regimen by combining cardio exercises and strength training. If you are new to it, you may begin with simple exercises such as bicycling and jogging. You can also add meditation to your routine.
- Every adult needs at least 6–7 hours of restful sleep regularly for optimal health, but oversleeping (more than 8 hours in a day) can have the opposite effect.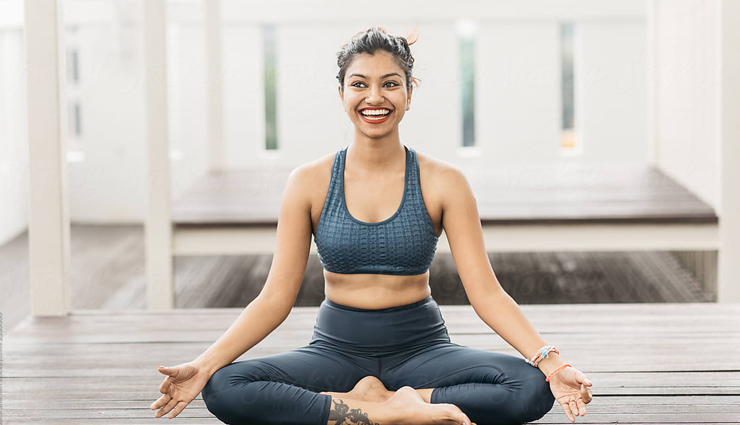 # Practice yoga

Pranayama is not a yoga pose but a breathing technique that forms the crux of all yoga poses. It involves taking in a long breath, retaining it in your body, and then slowly releasing it. This form of deep breathing opens up your nostrils and leads to a better flow of oxygen throughout the body, and it also releases pent-up stress.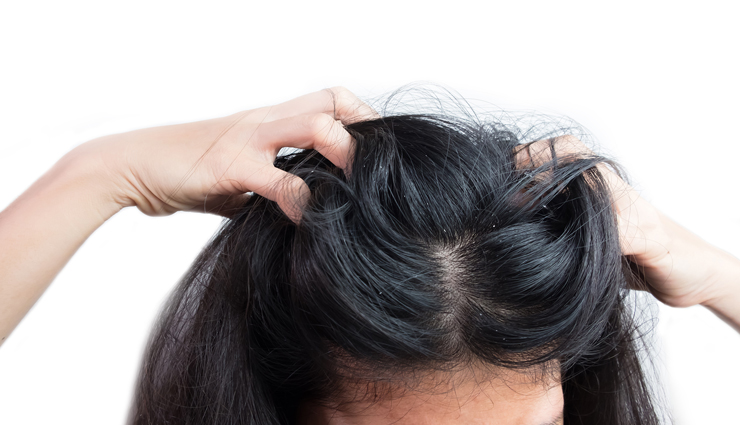 # Eliminate scalp buildup

Scalp buildup refers to the organic and inorganic wastes or residues that accumulate on the scalp over time. These impurities trickle down into the hair follicles and clog them.

The clogged hair follicles are unable to receive proper blood flow under the skin and eventually shrink, thus producing short, weak hair. Moreover, the buildup of dead skin flakes and excess sebum on the scalp provides fodder for infection-causing microbes, thus leading to scalp infections.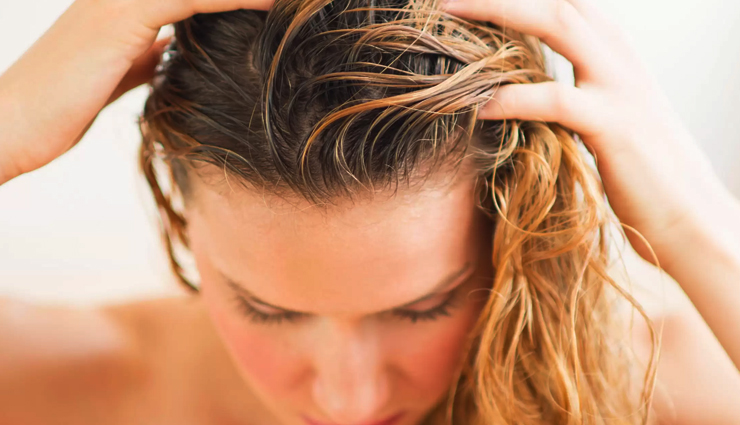 # Consume nutrients that increase blood flow

Niacin, or vitamin B3, has been shown to increase cerebral blood flow, improve the function of the cells that make up blood vessels, and promote the formation of new blood vessels. Some of the richest dietary sources of niacin are mushrooms, peas, peanuts, avocados, fish, turkey, chicken, and beef.

Dark chocolate is rich in flavanols, which have also been shown to increase blood flow to the head.

Sometimes, platelet aggregation can lead to blood flow obstruction, and turmeric can help prevent that. This effect is attributed to curcumin, which is the main bioactive compound found in turmeric.

Besides these, vitamin A, zinc, iron, beetroot, cayenne pepper, antioxidant berries, omega-3 fatty acids, spinach, garlic, and protein are great for hair health as well.


Tags :