Use Potato In These 5 Ways To Get Instant Glowing Skin
By: Kratika Sat, 29 July 2017 6:42 PM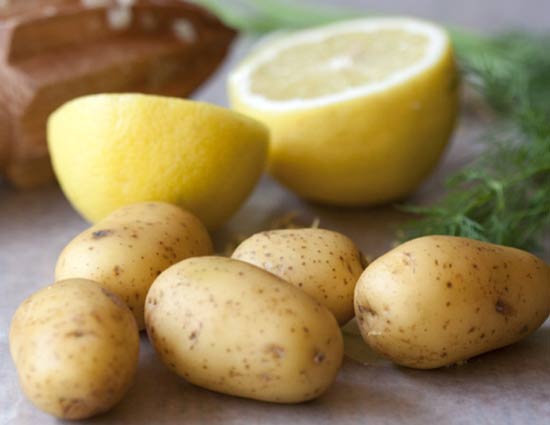 Glowing face is something which every individual would like to have. But, very few people have achieved success in getting such glowing and attractive face. But, most of the population has still not achieved the glowing face tone. People have used the products from a wide range of companies. But the satisfaction level is quite less for many of the people.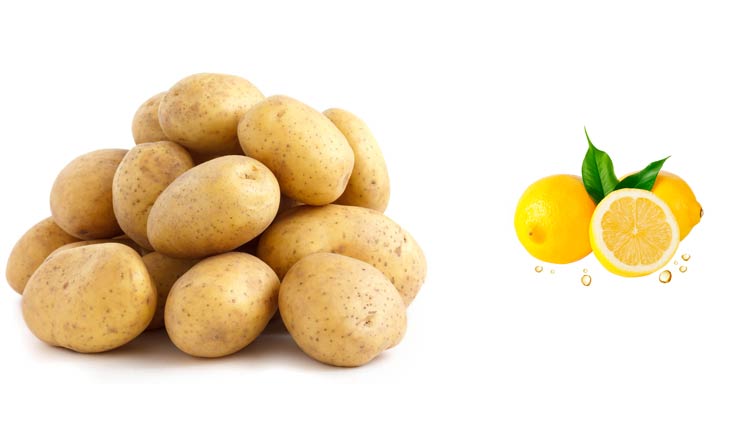 # Potato With Lemon

- Mix equal quantity of potato juice and lemon juice.

- You can even add half a tablespoon of honey.

- Apply it all over your face and neck and leave it for about 10 minutes and wash it off with water.

- This will help brighten the skin. As each of these substances absorbs surplus oil, this remedy is recommended for anyone with oily skin.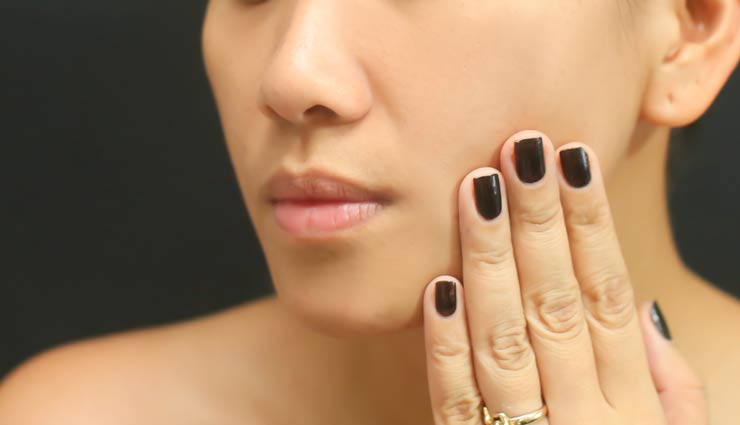 # For Dry Skin

- If you have dry and flaky skin, potato facial is the best homemade face mask for dark skin lightening.

- In case you have dry skin, make a facial mask by mixing a boiled spud with two teaspoons of milk powder and 1 teaspoon of sweet almond oil in it.

- Spread this paste on your face and leave it for 20-25 minutes and wash it off to acquire soft and supple skin.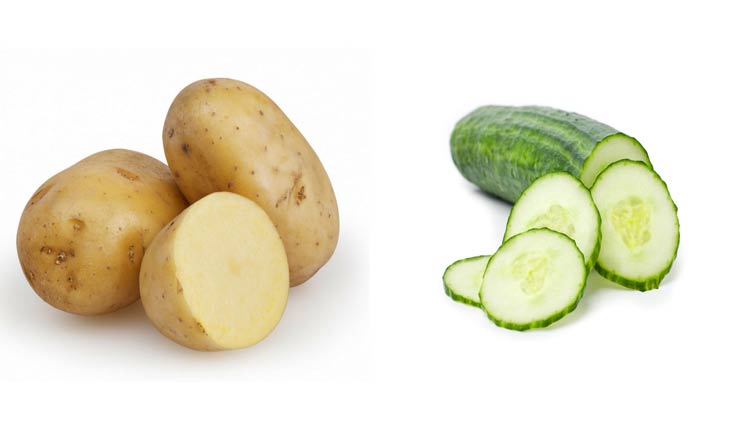 # Potato and Cucumber

- Prepare a homemade facial cleanser by blending 1/4th cup of chopped cucumber along with 1/8th cup of cut raw potatoes.

- You need not peel the cucumber and potato skin as it contains the actual components required to come up with a nourishing facial mask.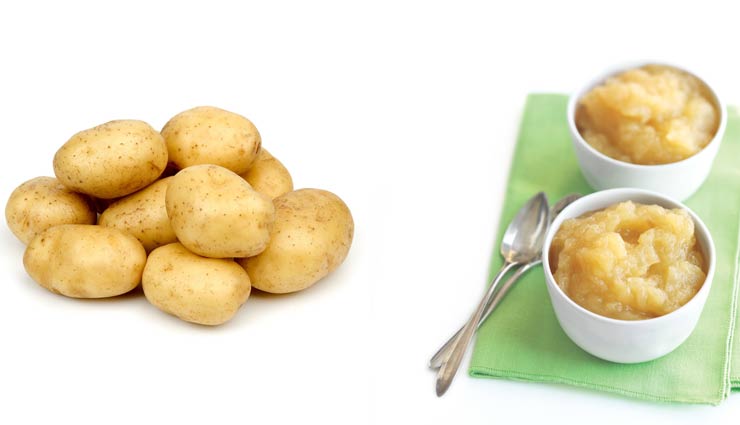 # Potato and Applesauce

- Take a potato and two to three tablespoons of applesauce.

- Blend it well into a fine thick paste. Apply the paste on your skin and leave it for 15-20 minutes and then wash it off with cold water.

- This remedy helps the skin look younger and beautiful.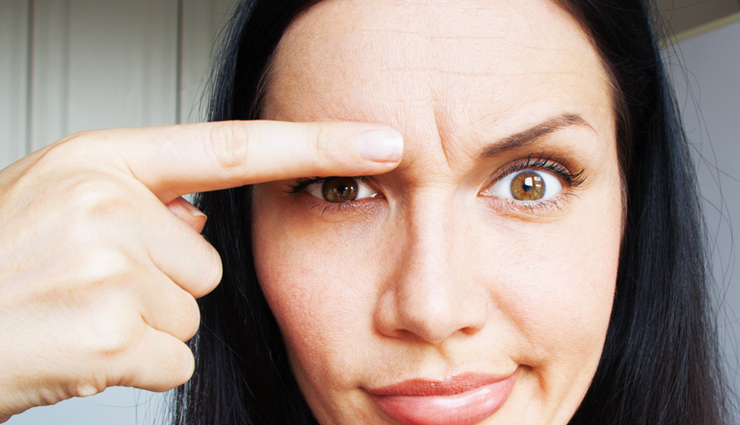 # For Wrinkles

- Wrinkles are most common in women and are treated with raw potato slices.

- Here, we have some tips on how to get fair skin with a potato that can even help in treating wrinkles, folded skin and acne marks.

- Keep some potato slices in the refrigerator and leave it at least 30 minutes.

- Place these slices on your eyes to get a soothing and uncomfortable effect on your eyes.
Tags :