5 DIY Hair Masks For Different Hair Types
By: Kratika Fri, 09 Sept 2022 6:00:16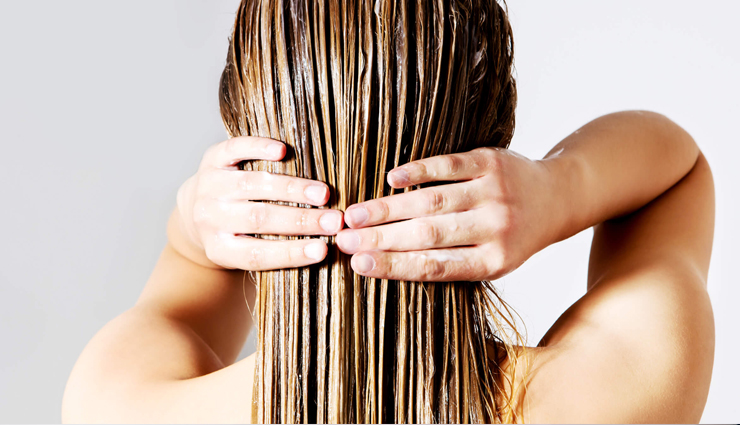 The first most noticeable part of a woman's beauty is her hair. Even a woman is often remembered because of her beautiful hair. Beautiful hair set the tone for the entire look and enhances beauty, gives confidence, compliments your features, and makes you feel smarter and more capable. Beautiful hair shows how a woman takes care of herself and is often related to beauty and health. That is why beautiful hair is so important in women's life.

From time to time, we all run into hair issues because of changes in seasons, hot tools, pollution, sun's exposure, stress, etc. Hair masks are quite effective in repairing the damage done to your hair and you can easily prepare them at home with simple ingredients that are available in your pantry. Below are mentioned some hair masks recipes for different hair types that will help to nourish, protect, and moisturize hair, so you can ensure you are putting your best hair forward.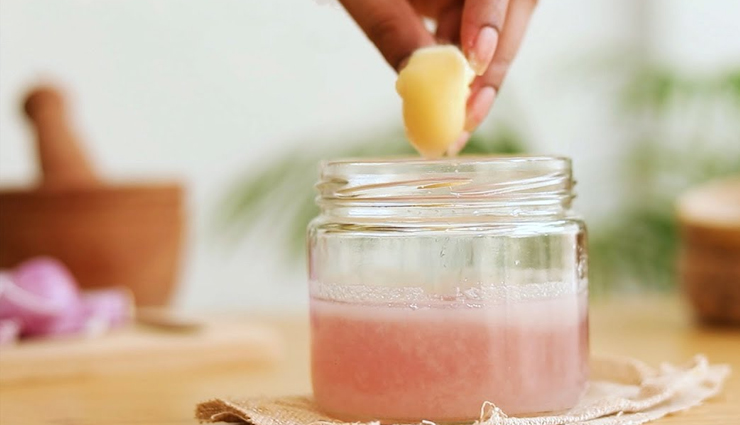 # Onion Juice To Treat Hair Loss

This is one of the effective DIY Hair Masks Recipes to treat baldness and has really helped me in controlling my hair loss. I have gone for hair smoothening process thrice and was losing hair to such an extent that I thought I would go bald and then I tried this remedy and trust me this has really helped me in controlling the loss. I make sure to follow this remedy once a week and I have been doing that for the past 1-2 years and I am really happy with the results. However, I do feel that hair become dry after following this remedy so, make sure to moisturize or condition your hair well after the process.

- Depending on the length of your hair, take 1 to 2 onions.

- Peel them, cut in four parts and put them in a grinder.

- Add a little amount of water/rose water to grind them properly.

- Now, pass this mixture through a sieve or muslin cloth to get the juice.

- Now, dip a cotton ball in onion juice and apply to your scalp. You can transfer this juice in a spray bottle and can spray it directly to your scalp.

- Massage your scalp with your fingertips gently giving circular movements.

- After 40 minutes, shampoo your hair followed by a conditioner.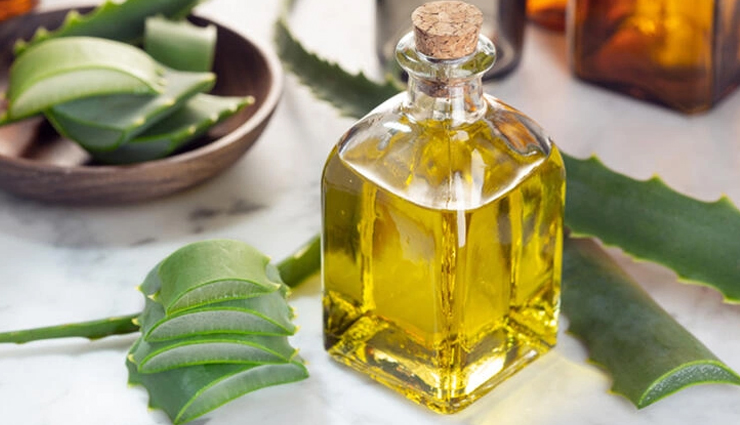 # Aloe Vera & Castor Oil To Treat Hair Thinning

Minor to moderate hair loss is hair thinning and it is really painful to watch your hair thin out and it can affect an individual's mental health and self-esteem. Hair thinning starts gradually and gives the appearance of thinner spots of hair. The moment you observe the onset of hair thinning make sure to pinpoint the causes and figure out the best treatments for you.

The combination of aloe vera and castor oil works best to treat hair thinning. Take aloe vera leaf and extract its gel and put it into a blender to get a smooth consistency. In case, you don't have aloe vera plant around you then, you can definitely go for aloe vera gel available in the market but make sure that it is 100% pure.

The presence of proteolytic enzymes in aloe vera boost hair growth by repairing damaged cells in the scalp. Castor oil is an age-old remedy used for maintaining hair health and boosting hair growth. Moreover, it adds volume to hair. The combination of aloe vera and castor oil not only helps in speeding up hair growth but also prevents hair breakage and curbs hair fall.

- Mix 2-3 tablespoons of aloe vera gel with 1 tablespoon of castor oil in a clean bowl.

- Apply this mixture to your hair focusing on roots and tips for 2-3 hours and wash off the mixture with a mild shampoo.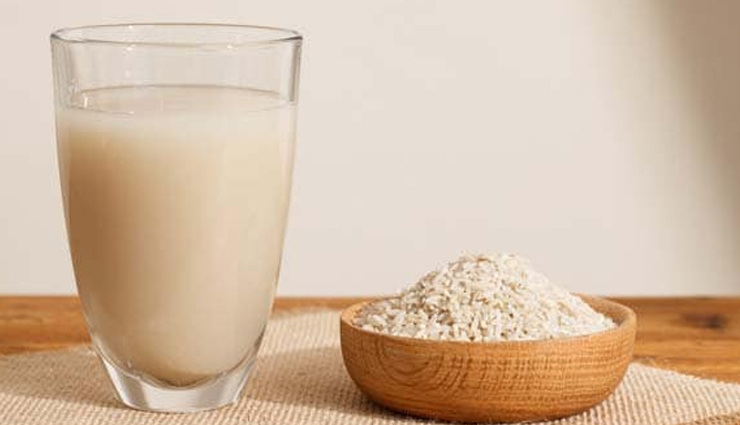 # Fermented Rice Water For Strong & Shiny Hair

Next on the list of effective DIY hair masks recipes is fermented rice water mask.

- In a clean container, add ½ cup of fermented rice water and ½ cup of plain water.

- Now, add 4-5 drops of lavender essential oil. You can add any essential oil of your choice.

- Mix the ingredients well and the hair rinse is ready to use.

- Once you are done with your shampooing, pour the prepared mixture on your hair.

- Give a light massage to your scalp and leave this mixture on for 4-5 minutes and then, rinse your hair with water thoroughly.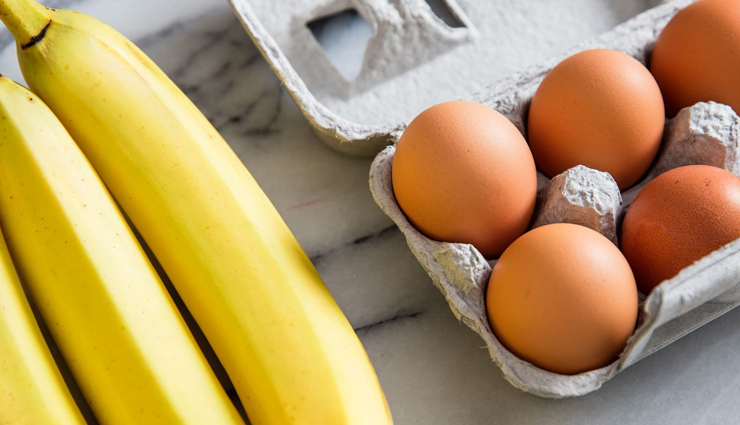 # Egg & Banana Mask For Dry Hair

The nutrients present in egg yolk are like superfoods for dry hair. They help in keeping dry hair moisturized and also retain their natural sheen.

Bananas contain natural oils, potassium, vitamins and carbohydrates that can soften hair and help to prevent split ends and breakage. They can also treat hair fall, dandruff and provide nourishment to the hair thus, promoting hair growth.

Ingredients

One egg
One mashed banana
1 tsp olive oil
1 tsp honey

Method

- Mash one banana properly. It is recommended to do it in a blender so that there are no lumps left.

- Now in a clean bowl, add egg, olive oil and honey to the mashed banana. Mix all the ingredients well.

- Apply this mixture to your hair.

- Let it sit for about 20-30 minutes.

- Then, wash your hair with a mild herbal shampoo and use cool water. Make sure not to use hot water to remove this hair mask.

- Condition your hair well and let it air dry.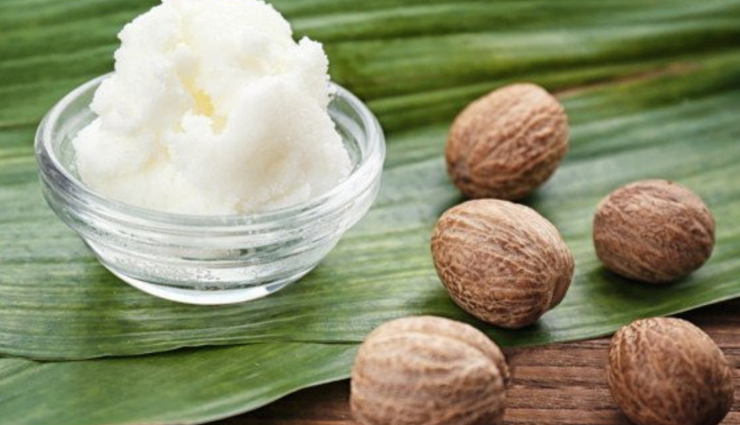 # Shea Butter For Deep Conditioning

Shea butter has the ability to soften and condition non-manageable frizzy hair. It is rich in vitamin A and E. These vitamins has moisturizing properties which can nourish your hair from roots to tips. So, it can act as a natural hair conditioner and softener. Shea butter also has the property to lock in the natural moisture of your hair. It also helps in restoring the lost moisture.

Ingredients

1-2 tablespoons of shea butter depending on your hair length

Method

- Take shea butter in a glass bowl and warm it using a double boiler method. You can also warm it in a microwave by using a microwave-safe bowl.

- Apply this warm shea butter to your scalp and hair.

- Gently massage and leave it on for one hour.

- Using a mild shampoo, clean your hair and follow up with a conditioner.