6 Foods That Work Wonders For Your Hair
By: Kratika Wed, 16 Mar 2022 5:39:33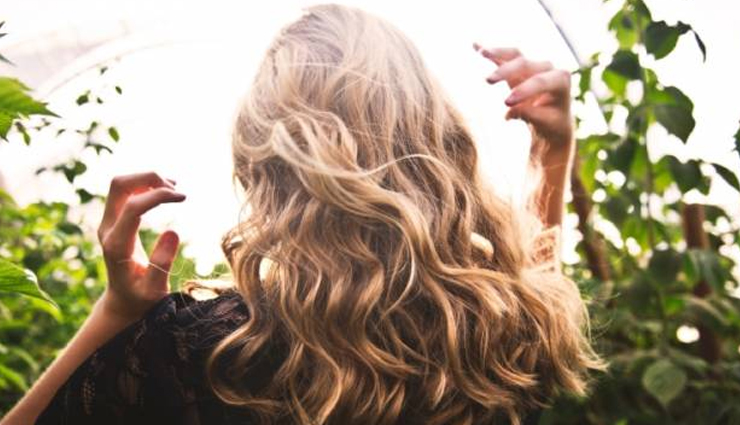 A woman's hair stands for her femininity. Your precious, dear hair or your 'crowning glory' is an important aspect of your personality for it amply and truly reflects your actions, motives, thought processes and your belief systems. Additionally, hair is necessarily crucial to our appearance and so, bad hair days take a toll on our confidence and self-esteem. But instead of spending so much of time, money as well as energy in those hair salons, what if we start making small changes in our diet from day to day? There is no time-consuming hard work involved, you just need to keep a few vital, yet simple points in mind and see the difference in your hair for yourself.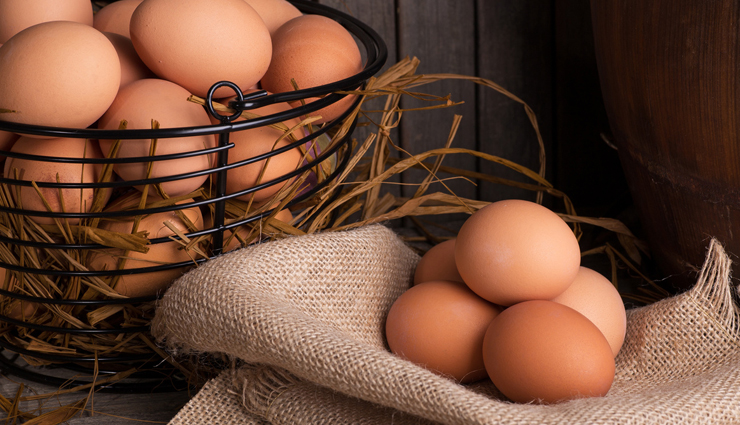 # Eggs

You might not be able to have a lot of eggs if you're high on cholesterol, but what makes an egg a great food for the hair is its biotin content. Our hair basically contains protein and eggs are a very, very rich source of protein. The eggs of chickens and ducks abound with sulfur, iron and zinc. The amount of Vitamin B that is present in eggs helps in hair growth as well as aids in renewing hair follicles. So your locks become both thicker and fuller. If hair breakage is what you're worried about, worry no more for now you know that a biotin-less diet can easily lead to dry and brittle hair.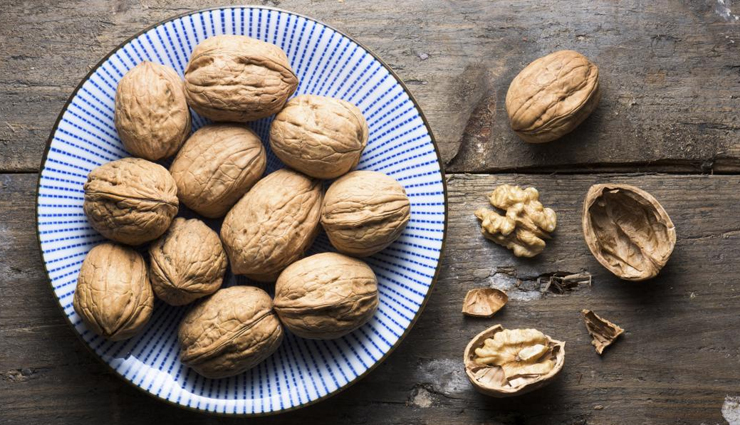 # Walnuts

Walnuts like to multi-task. So they make your skin smoother, your hair healthier, your eyes brighter and your bones stronger. On top of that, walnuts can chase away dandruff, dryness and flakiness from your scalp and hair. Their secret constituent is Vitamin E and omega-3 fatty acids. Another awesome thing about walnuts is that you can put them anywhere you like in your salad, pasta or dessert.

In fact, nuts like peanuts, butternuts, hazelnuts, cashews and almonds too have biotin (yes, just like eggs) and needless to say, they make your hair long, strong and beautiful. Plus, your hair is never devoid of its natural oil and shine.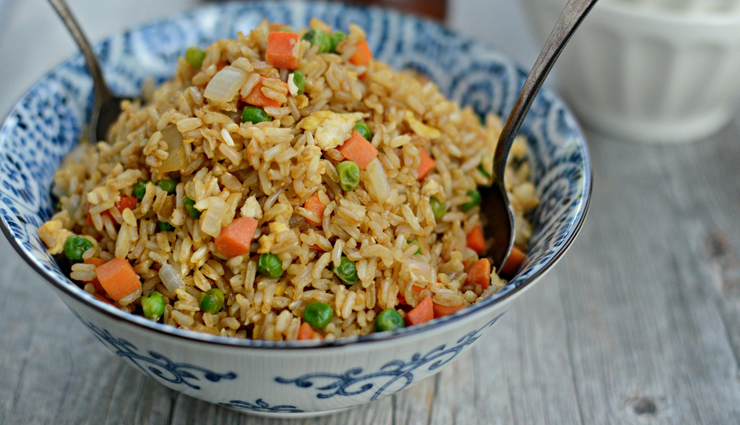 # Vegetables and brown rice

Leafy vegetables such as spinach and broccoli can truly work wonders for your tresses. Not only do they provide beta carotene, iron, Vitamin A and Vitamin C to our hair but also regulate the blood flow to the hair follicles. Now that's extremely important if you want your hair to be like the ones in shampoo commercials. Besides, the minerals generate a natural oil for the scalp that works nothing short of a hair conditioner. Moreover, they allow you to wave goodbye to dryness! Your hair both grows and renews at the same time.

Brown rice is abundant in Vitamin B and complex carbohydrates which are required by proteins to build strong hair. This way, energy-filled brown rice is an essential food for hair.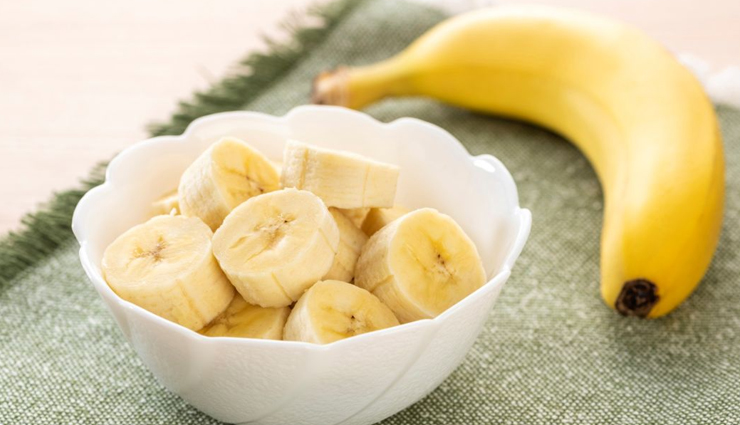 # Bananas

Scarcity of Vitamin B6 causes hair loss and consequently, your hair can turn thin. Bananas help us to avoid the situation. Also, the vitamin allows our body to absorb the necessary nutrients from our diet. The production of red blood c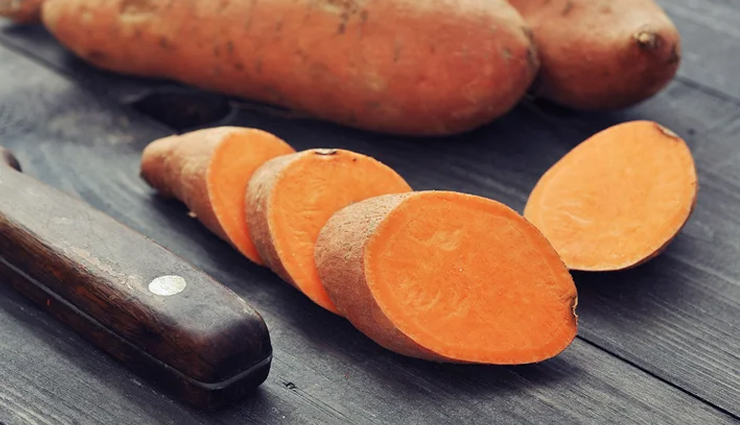 # Carrots and sweet potatoes

If you thought carrots are good only for the eyes, you're extremely mistaken. Carrots, versatile as they are, store Vitamin A which assist your hair to shine all the way!

Sweet potatoes and pumpkins much like carrots are stocked with beta carotene which the body converts to Vitamin A. This vitamin gives a tough fight to dandruff, dryness and itchiness. So for the sake of resilient hair, don't forget to have a bite of both of them.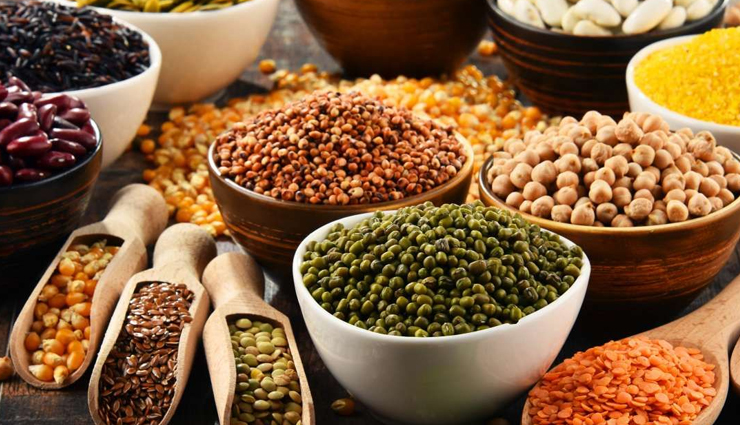 # Beans and whole grains

Beans are vital because they are filled with iron protein. It means that if you consume beans, your hair will always be nourished. Now if you have been fond of skipping lentils, you might want to stop doing that because I have news for you. Lentils are huge reservoirs of iron and folate, and they can absolutely do away with hair loss. Additionally, they pamper you with strong, gorgeous hair.

Breads and cereals, with their Vitamin B, iron and zinc, boost the thickness of your hair. Zinc is needed since it has a hand in the endocrine system of the body, and obviously hormones matter a lot as far as the growth and thickness of hair are concerned.
Tags :