7 Benefits Of Eating Pomegranate For Your Skin
By: Kratika Tue, 29 Nov 2022 2:49:33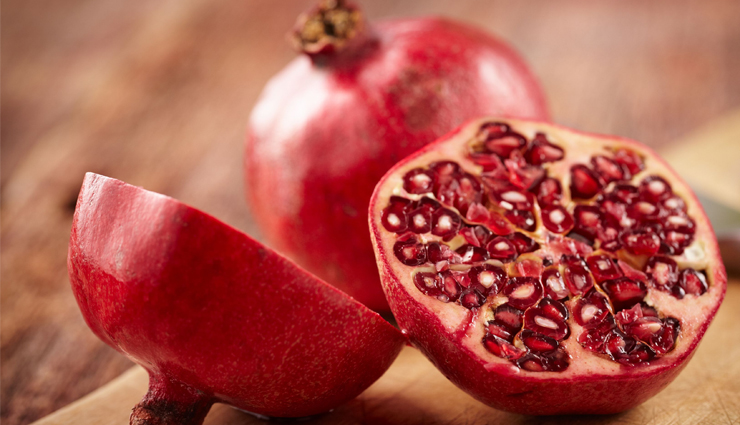 Pomegranates aren't just delicious but are also constantly in the news for their various health benefits. However, did you know they're great for your skin too? Here's a lowdown on these benefits.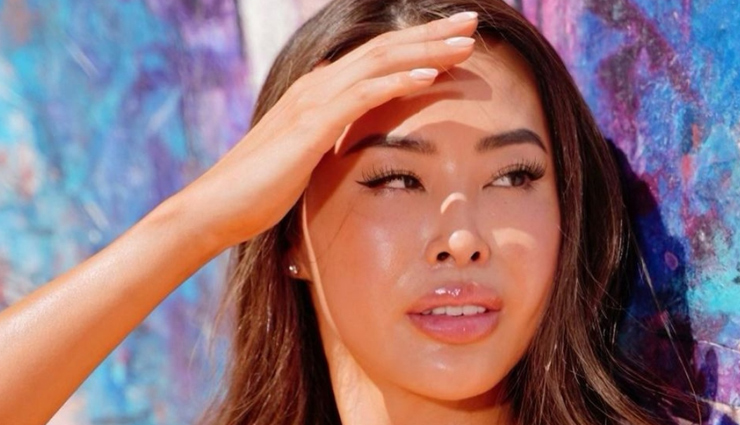 # Fights Sun Damage

Pomegranate fights skin damage caused byultraviolet (UV) radiationby fighting free radicalswhich aretriggered by sun exposure. So, if you've been suffering from uneven, patchy looking skin, sunburn, and sunspots, add pomegranate to your skincare regimen. Most studies state that topical application works best, and you could supplement it with a glass of pomegranate juice a day.

How to use: Apply a pomegranate peel face mask after sun exposure.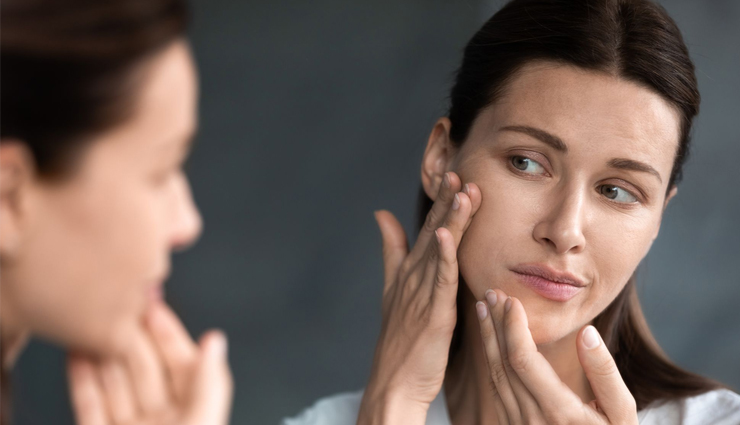 # Firms Up Skin

Aging is inevitable, but premature skin aging is not. Exposure to the sun's rays and pollutants indoors and outdoors as well as eating inflammation-causing foods age your skin rapidly. This is where pomegranates can help. The juice and peel of pomegranate contain catechins, a type of highly active antioxidant that can prevent degradation of connective skin tissue and help stimulate collagen synthesis by your body. And it is this collagen which makes your skin more supple and firm for that distinctive smooth look.

How to use: Include pomegranate in your diet. Mix the dried peel powder and fresh pomegranate juice and use it as a facepack regularlyto avoid skin sagging that comes with aging.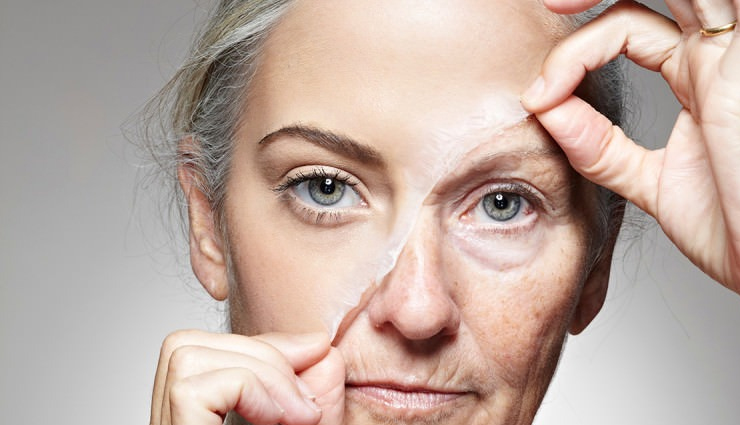 # Prevents Wrinkles

The seed oil of pomegranatescontains punicic acid, a kind of fatty acid, that helps lock moisture in the skin and reduce the appearance of wrinkles.On top of that,the ellagic acid found in the arils of pomegranate can help reduce the number of wrinkles your skin develops due to exposure to UVB radiation.

How to use: You could either consume pomegranate seeds regularly or add a few drops of pomegranate oil to your regular moisturizer before applying it.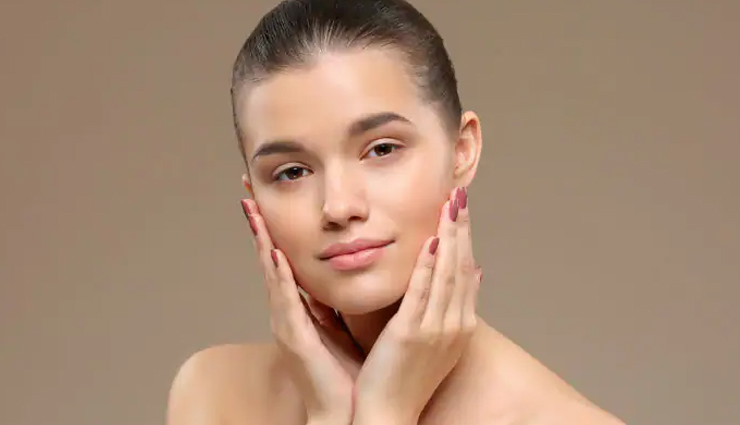 # Gives The Skin A Glow

As discussed earlier, pomegranate reduces sunspots and pigmentation caused due to exposure to UV rays. This helps prevent uneven skin tone that's characteristic of aging skin. That apart, the vitamin C in pomegranate also makes the skin radiant.

How to use: Grind the seed and the peel to make anatural exfoliant. Use this twice a week to get rid of dead skin cells.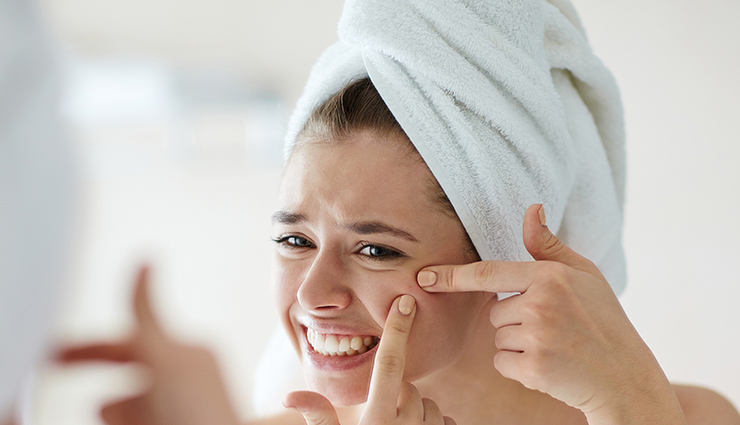 # Fights Acne

Pomegranate can help prevent and fight acne. People who have frequent acne breakouts tend to produce excessive sebum (an oily substance) whether due to hormonal trouble or digestive issues. Recent research holds that acne is caused by the oxidation of certain components of thesebum by free radicals and this is what attracts the acne-causing bacteria. Having low levels of vitamins C, A, and E and antioxidants in the blood has also been linked to acne.

Which is why taking antioxidants like vitamins C and E topically and orally has been seen to prevent and treat acne. Pomegranates contain both vitamin C (48% of the daily value) and vitamin E (11% of the daily value) along with a host of other polyphenolic antioxidants. Together, these can prevent the oxidation of the sebum and, thereby, acne. Pomegranate juice also helps detoxify the liver and aids digestion, which reflects positively on your skin.

How to use: You could consume8 to 12 oz of pomegranate juice every day. Or you could make a paste with the dried peel and the arils and apply it on your face regularly.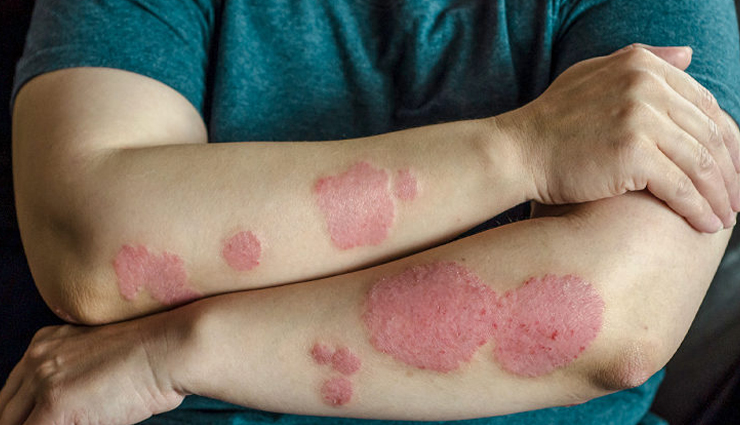 # Might Help Treat Eczema And Psoriasis

Doctors often advise an antioxidant-rich diet for inflammatory skin conditions like eczema and psoriasis. Theoretically, this is where pomegranate may help. A study found thatpomegranate extract contains antioxidants that cansuppress mast cells, a type of white blood cells, and prevent inflammation.

How to use:Include the fruit in your diet, but not before consulting your doctor. People with eczema and psoriasis tend to have flare-ups after eating acidic fruits.
Tags :