8 Home Remedies To Help You Get Rid Skin Tags
By: Kratika Fri, 18 June 2021 3:08 PM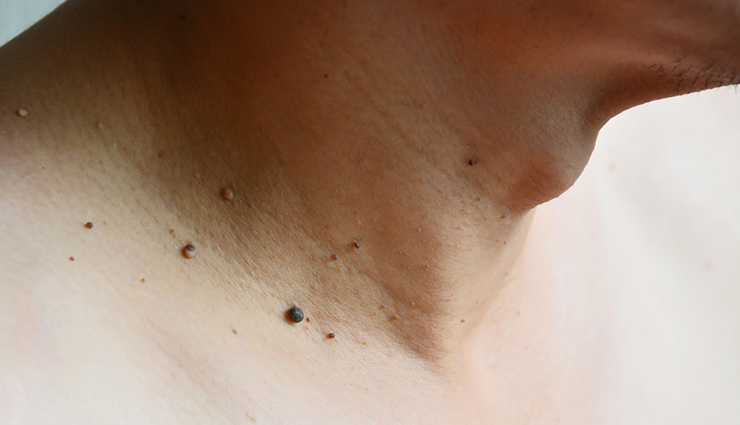 Skin tags are a common dermatologic problem and appear as soft, small pieces of extra skin hanging above the surface by a stalk. These are generally found on the upper trunk, body folds, armpits, and neck.Skin tags are rarely a cause for concern and only need to be treated if they cause discomfort due to their position or if you are bothered by their appearance.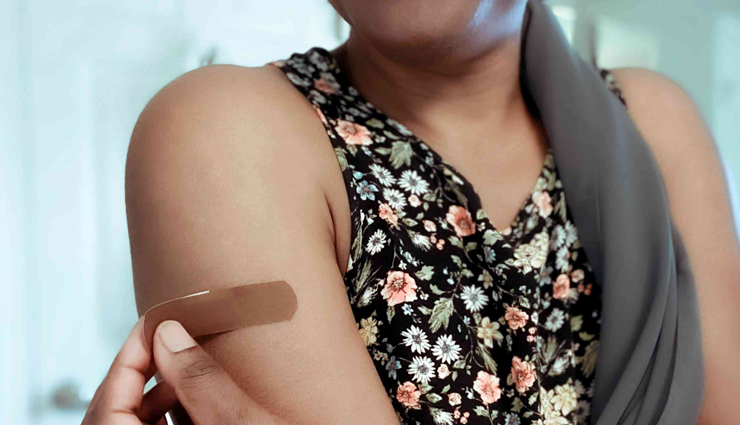 # Bands and patches

A skin tag removal band works by cutting off your supply of blood to the base of your skin tag. The idea is that without that blood, those cells die and your tag falls off in a process called ligation.

The patches contain medication. You leave them on a tag for a few days or weeks. Eventually (and hopefully), your tag falls off.

It's important to note that skin tag bands and patches do not need approval from the FDA. They may not be as effective as the packaging claims.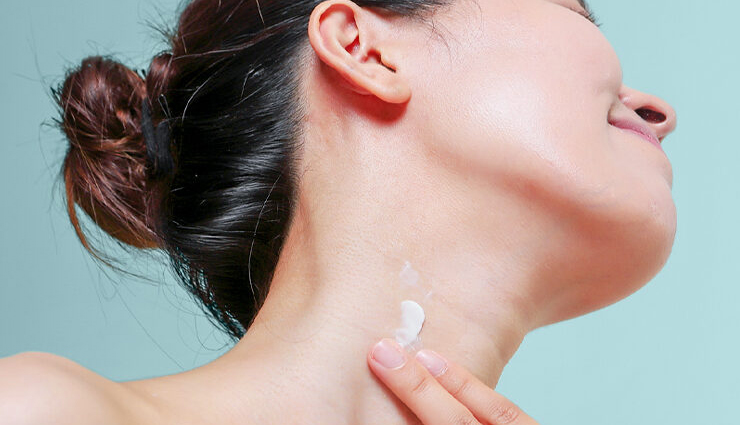 # Creams

Skin tag removal creams are also available OTC and can be effective. You apply the cream to your skin tag at least twice a day for a few weeks. Over time, it should dry out your tag, so it falls off.

Just be sure to read what's in the bottle/tub. Manufacturers make some of these creams with ingredients like salicylic acid and tea tree oil. Spoiler alert: These could end up irritating your skin.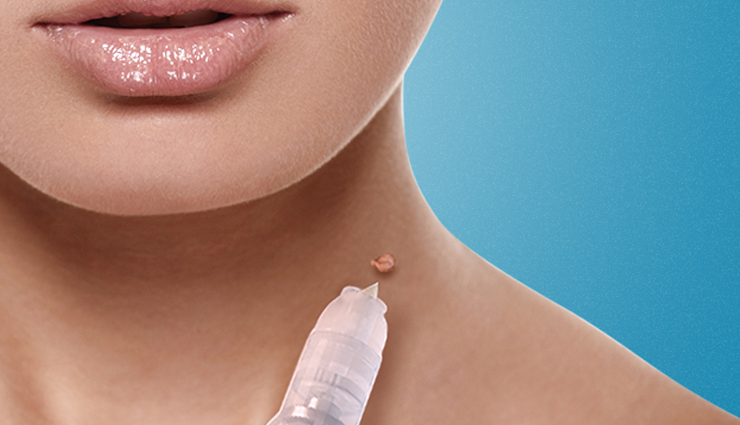 # Freezing kits

Skin tag freezing kits are basically an at-home version of cryotherapy. A dermatologist might also perform this procedure to remove skin tags (so you're in good company).

The at-home kits use freezing spray to get rid of your skin tag. While this may be effective, you have to be careful when you use them.

Be careful not to get the freezing spray on your surrounding skin, which can be tricky. You might also need to use the kit a few times before your skin tag comes off.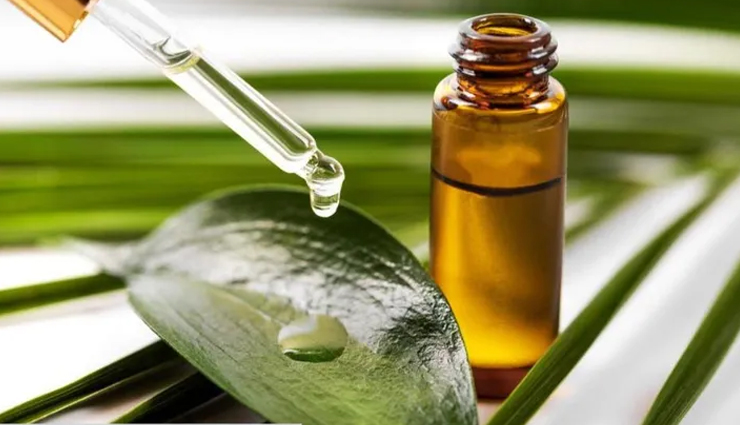 # Tea tree oil

This essential oil might help some skin conditions. But there is no reliable evidence that it will get rid of skin tags.

- Apply a few drops of the oil to a cotton ball.
- Place it over your skin tag with a bandage.
- Leave it on for at least 10 minutes three times a day.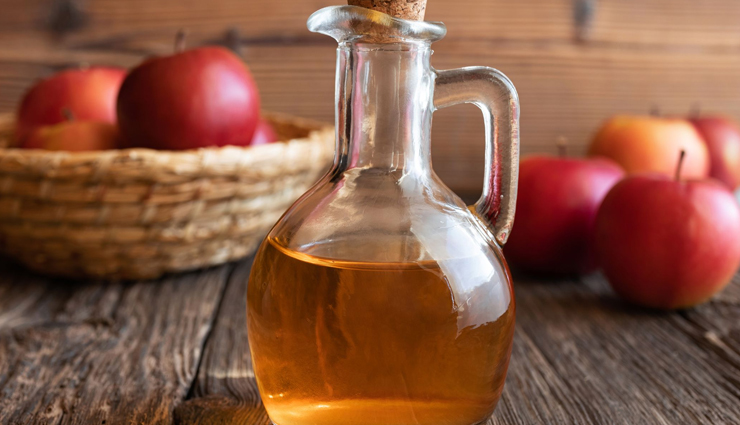 # Apple cider vinegar

There isn't much evidence to support the idea that apple cider vinegar can remove skin tags. Those daring peeps who want to try it will find it works similarly to tea tree oil:

- Soak a cotton ball in apple cider vinegar.
- Two or three times every day, place the cotton ball over your tag with a bandage for 10 minutes.
- Wait a few days or weeks for your tag to potentially fall off.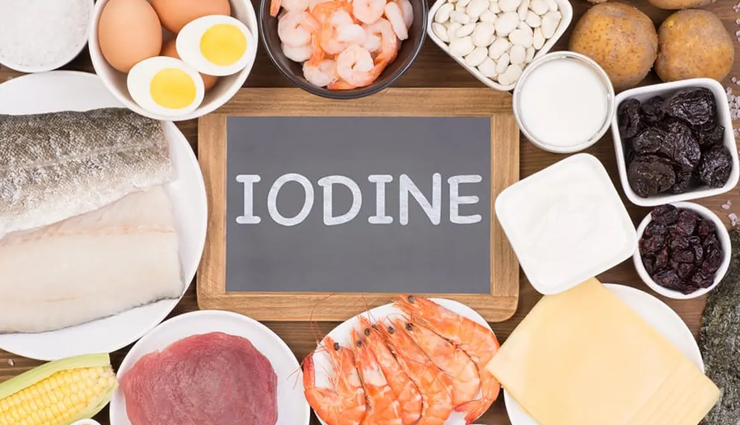 # Iodine

Only anecdotal evidence backs up the use of liquid iodine to remove skin tags. If you want to try it:

- Protect your surrounding skin with petroleum jelly or coconut oil.
- Soak a Q-tip in iodine, then spread the liquid over your tag.
- Cover your tag with a bandage while it dries.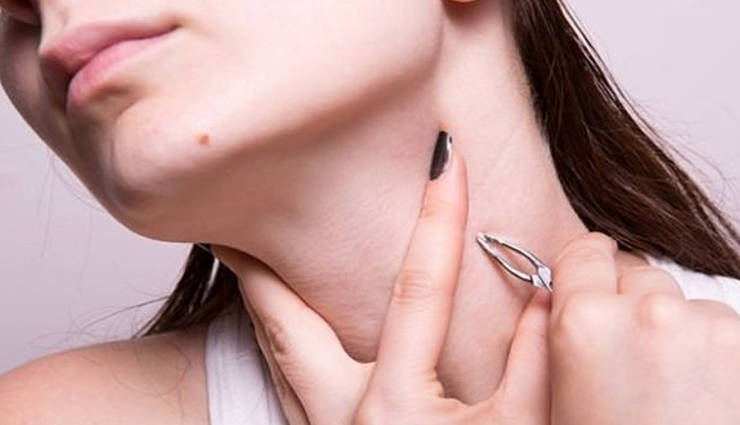 # Cutting or clipping your tag

It might seem like the most obvious thing to do is to cut or clip off a skin tag using a sharp blade. However, many strongly recommend against doing this.

Cutting off a skin tag by yourself can lead to a severe infection. It can also be easy to nick a blood vessel.

Cutting off a skin tag on your own can be painful and might lead to significant bleeding – especially if your tag is on the larger side.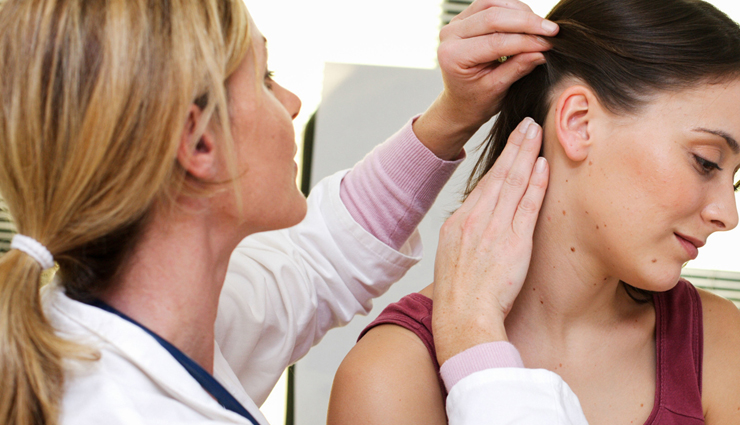 # Leave it to fall off

It might not be the fastest approach. But you can always leave your skin tag until it falls off by itself. However, this could take some time, and it's not even guaranteed to happen. Some skin tags do not fall off on their own.

Still, it's important to remember that skin tags are harmless and are not going to lead to any further complications down the road, so it's fine to leave them.
Tags :