8 Self Care Tips To Lower Hair Fall
By: Kratika Mon, 03 May 2021 4:57 PM
A head full of healthy hair is often perceived as a symbol of good health, personality, and appearance, making it a desirable feature. However, it is common to face hair loss problems, which often become a source of worry.

Hair fall can occur due to a variety of reasons, including age and genetics. It can have a sudden onset, frequently because of shock or trauma. Your lifestyle factors, such as smoking, hair care routine, diet, use of hairstyling tools, and stress, can also contribute to hair loss.

In other cases, hair fall may start gradually due to medical conditions such as a thyroid problem, hormonal imbalance, polycystic ovarian syndrome, telogen effluvium, alopecia areata, and nutritional deficiencies.

You can often manage hair loss with simple self-care measures and home remedies. It is also advised to consult a doctor for different hair loss treatments if the problem is severe, especially if an underlying medical problem is involved.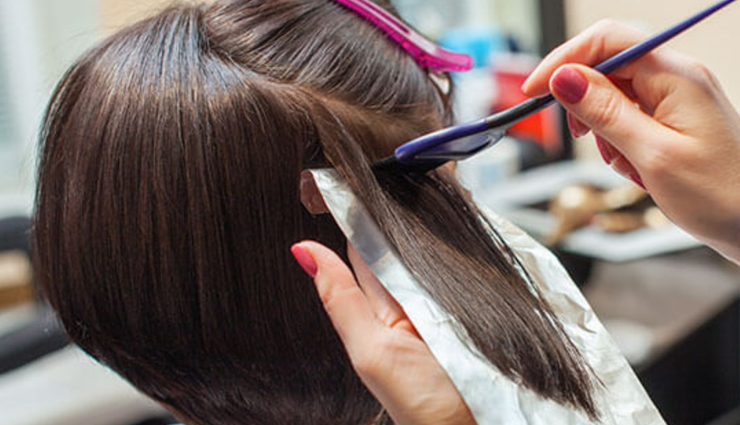 # Select suitable natural hair products

Make sure to select hair products, such as your shampoo and conditioner, according to your scalp type and requirements. Avoid shampoos that are laden with chemicals such as parabens, silicone, and sulfates as these can make your hair weak and brittle.

It is vital to use a conditioner as it helps moisturize, strengthen, and smoothen the hair. The amino acids in conditioners help reverse hair damage, thus preventing hair fall.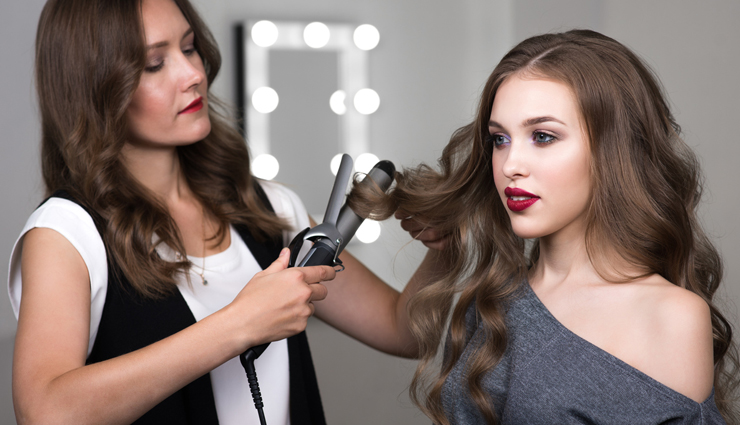 # Avoid heat tools and chemical treatments

Subjecting your hair to chemical-based treatments such as perming and hair coloring can damage your hair in the long run.

This also holds true for the regular use of curling rods, blow-dryers, and straighteners, especially on wet hair. The heat from these tools can make your hair brittle.

If you do have to use heat styling tools, make sure to use a leave-in conditioner and a heat protectant spray first. Moreover, use a blow-dryer in its lowest heat setting.
# Perform a hot oil massage

Massaging your hair with oils is a vital step in any hair care routine. It not only helps nourish the hair, boosting hair growth from the roots to tip, but it also contributes to improved hair strength and shine.

Heat amla, olive, coconut, mustard, argan, or almond oil slightly and apply it to the scalp. Massage with your fingertips for a few minutes, and leave it on for 2–3 hours or overnight before washing.

This practice stimulates blood flow to the hair follicles, thus improving the supply of nutrients and oxygen. Moreover, hair massage conditions the scalp, strengthens the roots, and relieves stress.

You can also add essential oils to the carrier oils for added benefits, including rosemary, lavender, tea tree, cedarwood, and peppermint essential oils.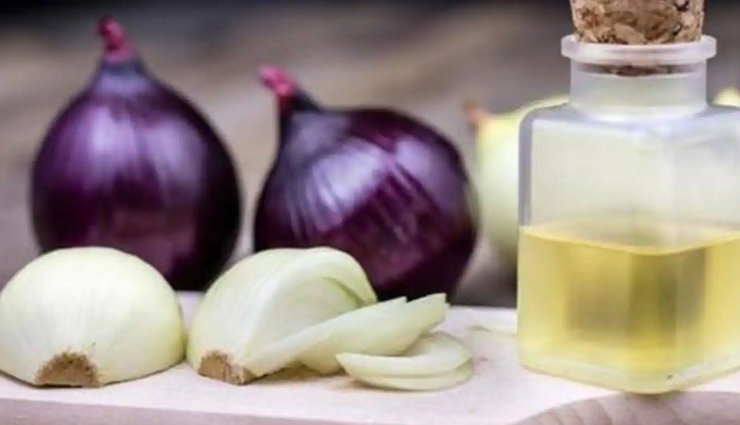 # Apply a coconut-onion hair mask

Onion juice is known to boost hair growth, owing to its sulfur content that nourishes the hair follicles, thereby improving hair thinning and breakage. Moreover, it stimulates the production of the antioxidant compound called catalase.

Coconut oil is a potent antibacterial agent, and it nourishes and moisturizes the hair as well. Additionally, it can penetrate the hair shaft well, thus enabling the onion juice to act from within.

- Mix 2 tbsp each of coconut oil and onion juice.
- Add 2–3 drops of tea tree essential oil to it.
- Apply the solution to your scalp and massage it for a few minutes.
- Wash your hair using a mild shampoo after 30 minutes.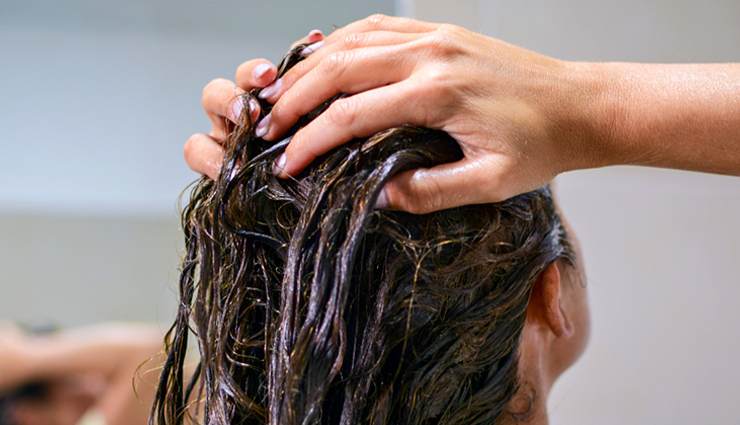 # Use natural hair masks

You can use hair masks made of natural ingredients to boost hair growth and nourish your hair with vitamins, proteins, and antioxidants. You may use yogurt, fenugreek seeds,amla, eggs, curry leaves, and aloe vera.

- Mix any of the above-mentioned natural ingredients with olive oil, coconut oil, or almond oil to form a paste.
Apply the paste to your hair.
Rinse your hair after 1–2 hours.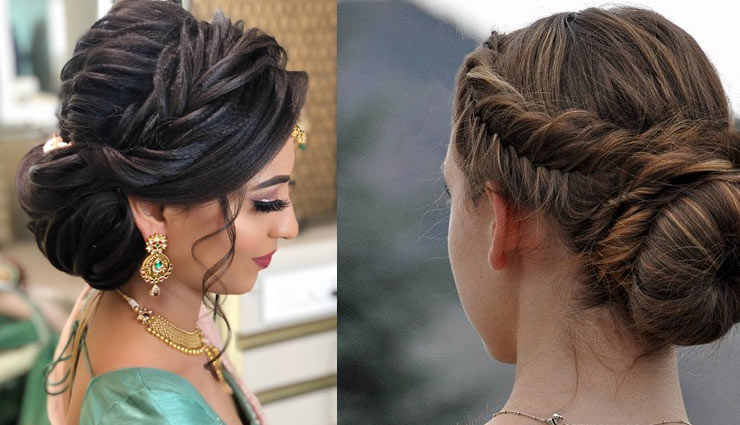 # Avoid tight hairstyles

It is suggested to select natural hairstyles that leave your hair loose, allowing your scalp to breathe. Wearing your hair in tight hairstyles, such as braids and ponytails, can contribute to increased hair fall.

It is also vital to take proper care of your hair after styling to prevent damage and hair fall. Moreover, get your hair trimmed every few months to prevent damaged ends.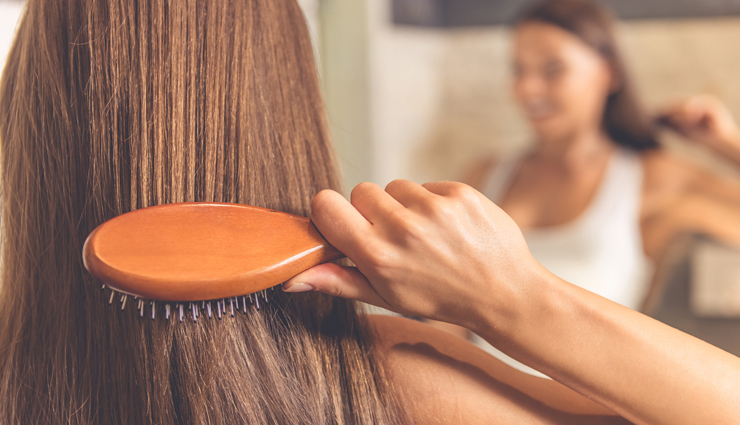 # Do not brush wet hair

Hair is at its weakest when wet. Therefore, brushing your hair when it is wet can increase the chances of losing more hair.

If you do have to brush wet hair, make sure to use a wide-toothed comb. Avoid pulling at your hair, and untangle the strands gently. It is also advised to avoid combing your hair frequently as it can damage the hair shaft, leading to increased hair loss.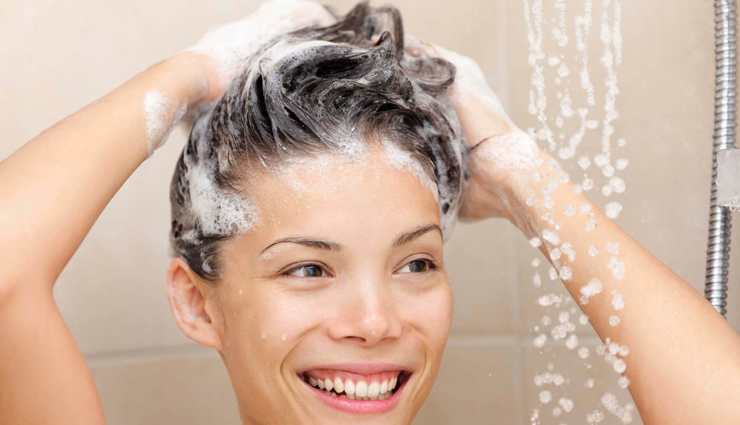 # Avoid hot water baths

Strictly avoid washing your hair with hot water as it can damage the hair, lighten its color, and overstimulate oil production. Instead, use lukewarm water to improve blood circulation and to limit the activity of the oil glands.
Tags :