8 Tools You Must Have In Your Nail Art Kit
By: Kratika Tue, 06 Sept 2022 6:45:25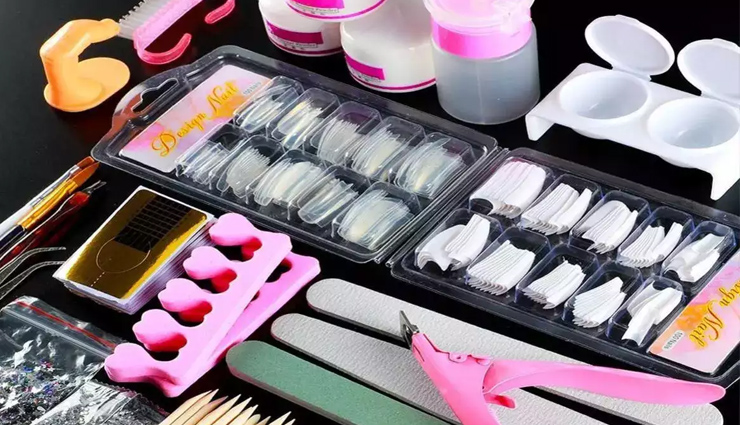 If you are obsessed with nail arts, but don't want to visit salons to get it done, then you must build your own nail art kit. Gone are the days of applying uni-color nail polishes to make your nails look beautiful. Nail art is gaining popularity these days. And once you try nail arts, chances are less that you would want to get back to monochromatic nail polishes. But not all of us can spend at salons to get our choice of nail art done. Sometimes we can't even manage the time. Or may be you simply love doing your own nail art! In each scenario, having your own nail art kit can solve the problem. In case you are wondering where to start from, check out this article to know 15 Must Have Tools in Your Nail Art Kit.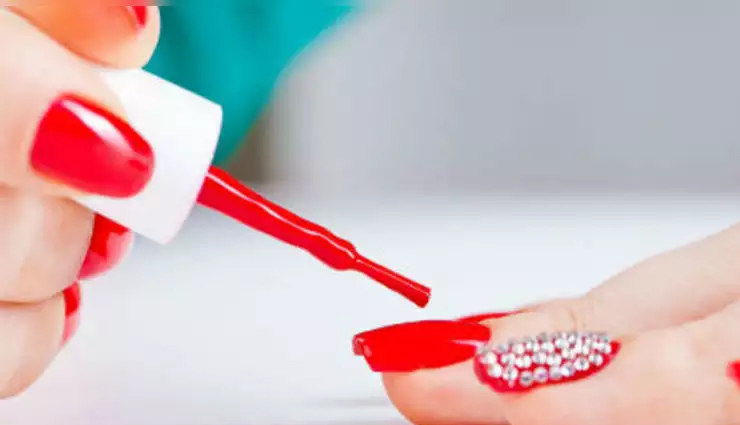 # Nail Polishes

Okay, so it is obvious that you cannot build your nail art kit without nail polishes. And obviously you would need a lot of different colors of nail polish. Instead of spending too much just for nail polishes, go for the small kits where you will get different colors of nail polishes in mini bottles. Make sure you choose quality products, otherwise your nail art won't last long or may be you wouldn't get the desired effect. Also, don't forget to get a good quality top coat and base coat.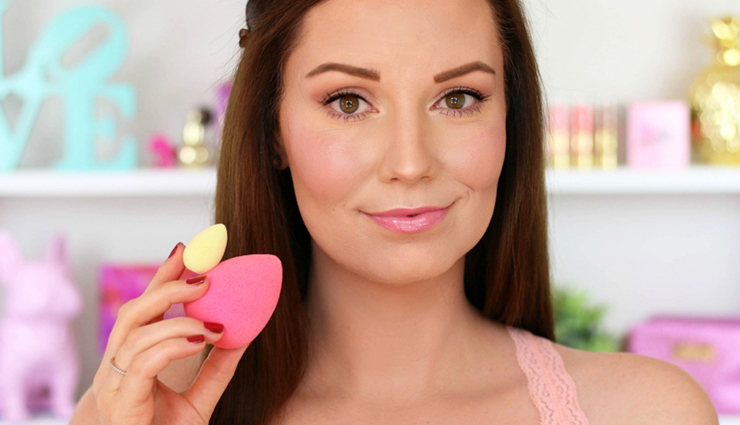 # Makeup Sponge

The next one in our list of must have tools in your nail art kit is makeup sponges. These sponges will help to create ombre nails as well as galaxy nails. For ombre style nail art, you have to paint two different colors of nail polish in parallel lines (touching each other) onto a sponge. Then press the sponge onto the nail to create the ombre nail art. For galaxy design, use small dabs of different nail colors. If you want, you can get the fake nails and artificial nails from market and create the design there to see how it looks.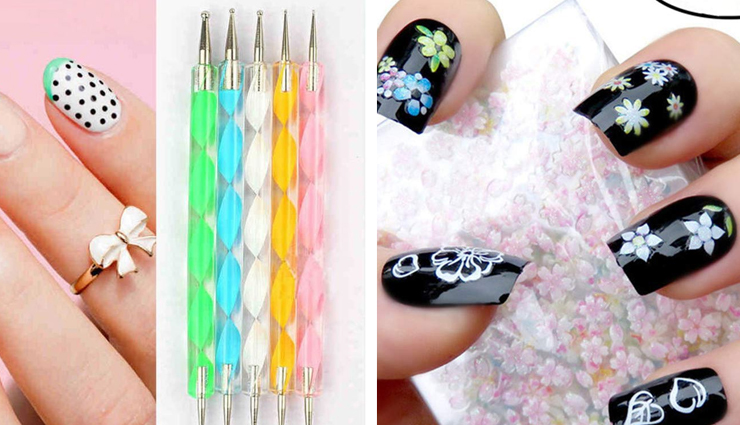 # Nail Art Brushes

Nail art brushes are also important to create different lines and effects. For a french manicure look or color blocking look, you must have a angled brush in your nail art kit. This will help to create edges and corners of your nail art design. A striping brush with a long head is another important tool in your nail art kit. This will help to create sharp and even lines. For intricate nail art design, creating small detailing and outlines are very important. For that, you need a detail brush in your nail art kit. If you are a beginner and not sure how each brush works, try to use them on fake nails or artificial nails to create different nail arts.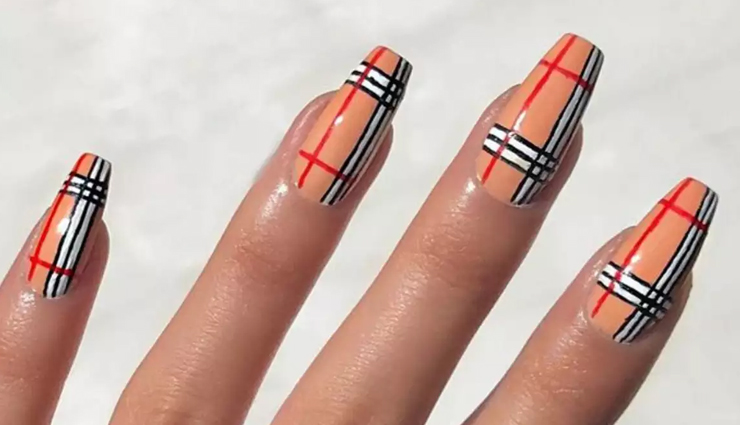 # Nail Strips

This is a must have tool in your nail art kit, since nail stripes let you create so many different nail art designs. For beginners, it is the easiest way to create nail art designs. You can create simple stripes, both vertical and horizontal, zig zag patterns, checks and various other patterns by using the nail stripes. And the best thing is that these nail strips do not ruin your nail polish while you pull them off the nails.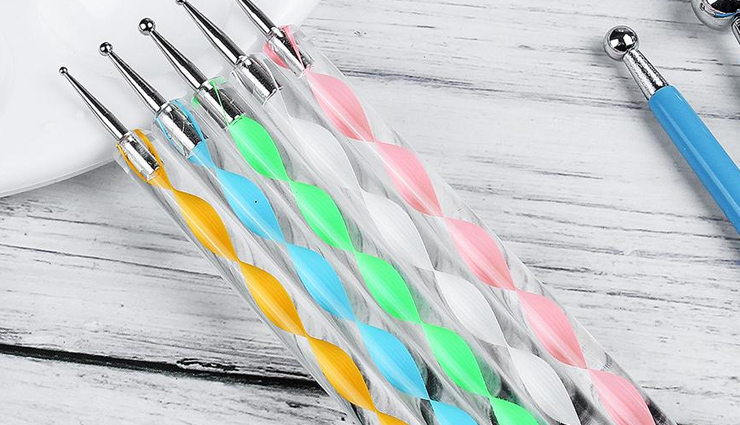 # Dotting Tool

A nail art kit without dotting tool is simply unimaginable! These dotting tools help you create polka dots nail art design. And polka dots nail art is probably the cutest nail art you will ever see. One must get a set of dotting tools with different sizes of head to bring variety in the design. Not only polka dots, these dotting tools also help to create various other nail art designs.

However, you need to have steady hand to use the dotting tools properly. You can start by practicing on fake nails or artificial nails first, and then create the nail art on your real nails.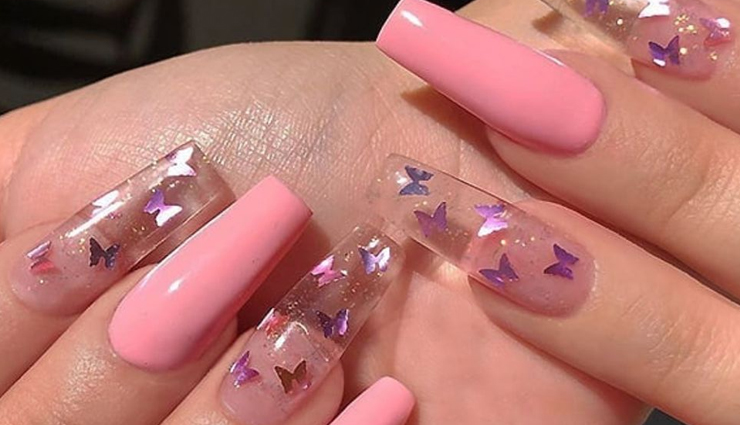 # Nail Art Stickers

Nail art stickers are another important part of your nail art kit. These nail stickers come very handy when you have to do something very fast. Nail art stickers are pre made designs with adhesive on the back. Make sure your base nail color is completely dry before pressing these nail art stickers and also, seal the design fast with a top coat. These nail art stickers can also be used to create nail art design on fake nails/artificial nails.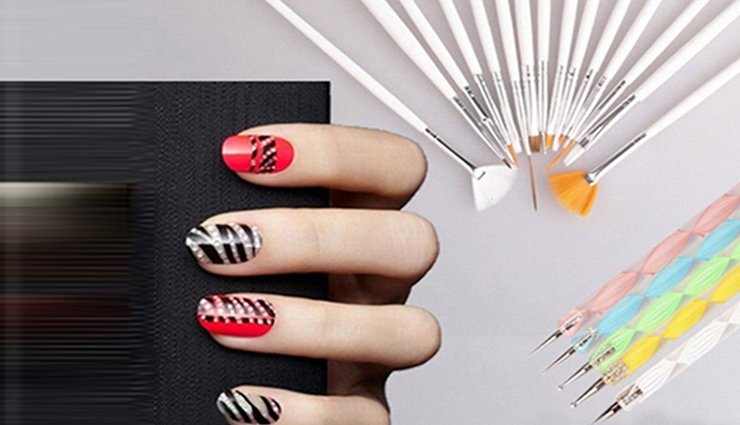 # Stamping Plates and Nail Stampers

You must have stamping plates and nail stampers in your nail art kit. Nail stamping is one of the best way to create various nail art designs quickly. First you have to paint the nail polish over the design of your choice on the stamping plate. Scrape off the excess polish and then, quickly roll the rubber end of nail stamper over the design and then roll it again on your nails to transfer the design, and you are done! You can also do nail stamping on fake nails or artificial nails.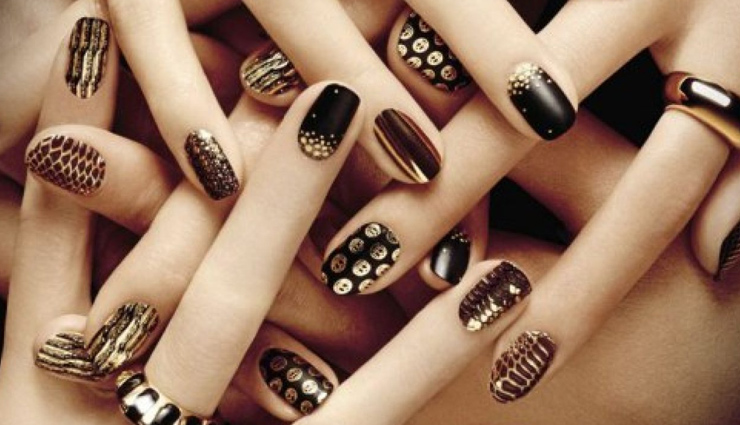 # Loose Glitters

Next on our list of must have tools in nail art kit is loose glitters. Glitter nail polishes are easily available and quite popular for doing nail art, but loose glitters lets you experiment with different types of nail art designs. For example : you can do 'glittery tips' nail art with loose glitters. First paint the nails with your choice of base nail polish. Then, paint a thin layer of clear nail polish across the tips of the nails and dip each finger in the glitter pot. Remove the excess with a fan brush. Glittery tips looks best on long nails. If your nails are short, try using the fake nails or artificial nails.