Different Ways To Use Clove Oil For Treating Acne
By: Pinki Tue, 08 Sept 2020 4:00 PM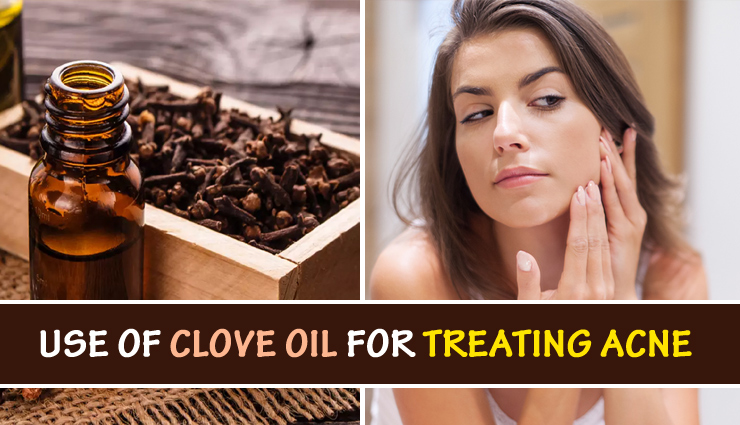 The struggle and frustration of acne and its marks are real. No matter how well you take care of your skin, you may still end up developing those 'tiny demons' on your face, especially if you have oily skin. Sometimes, the situation turns even worse when we try to get rid of them quickly with synthetic acne-busting cosmetics or OTC acne medications. So, it is always best to go natural with ingredients like clove essential oil for curbing the zits and getting flawless skin. Do you want to know more about it? Let us take a closer look at why and how to use clove oil for treating acne.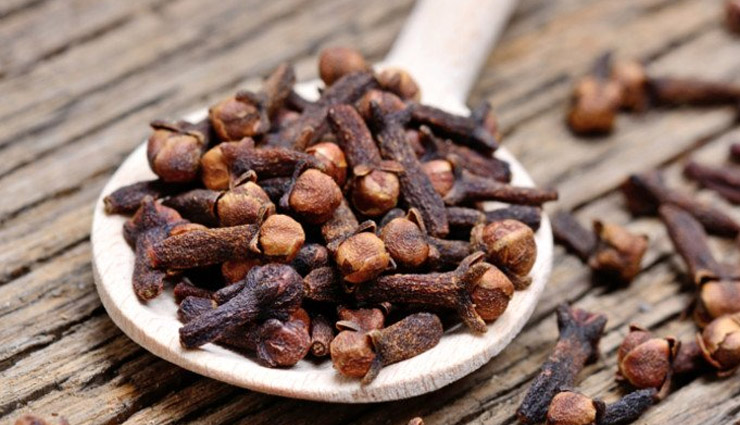 Acne or acne vulgaris is the most common type of skin problem experienced by Americans (1) and more than 75% of women across the world suffer from it. When the tiny pores (openings of hair follicles) on the skin get blocked by dead cells, excess sebum, dirt, bacteria, etc., pimples are developed. Repeated pimples may eventually give you acne. Most commonly found on the face, neck, chest, shoulders, back, etc., acne can affect any age group. Though not life-threatening, it is a long-term skin condition that may even turn severe and painful. It may also affect your self-esteem and lead to emotional distress over time. While non-inflammatory acne like blackheads and whiteheads can be eliminated completely with certain treatments and remedies, inflammatory lesions, such as papules, pustules, nodules, cystic acne, etc. may result in permanent scarring of the skin.

Clove oil is a highly beneficial essential oil obtained from the clove tree (Syzygium aromaticum). The tropical plant is mostly found in Southeast Asia and a few other parts of the world too. The pale yellow colored oil with a strong, spicy scent is primarily extracted from the dried aromatic flower buds of the tree through hydrodistillation. But you can also find it in the market derived from other parts of clove trees like leaves and stems. Clove oil contains Eugenol, a natural compound with numerous pharmacological activities, which contributes to its unique dental healing characteristics. In fact, the oil has also long been used as a natural remedy for pesky acne, pimples, and other skin infections due to its potent antimicrobial properties.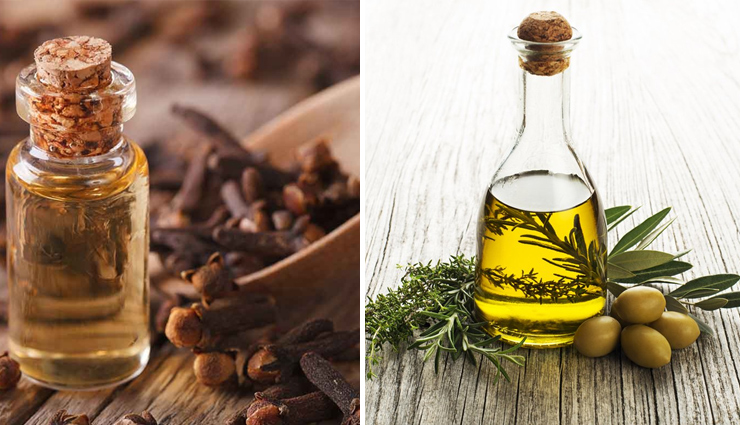 Clove Oil with Olive Oil

Mix clove oil with virgin olive oil and apply the mixture to the affected area of your skin with a cotton ball. Massage gently and let it dry for 20-25 minutes before washing it off with plain water and an oil-free cleanser. Use this remedy daily to see a noticeable difference within a few weeks. Being a natural antibacterial agent, virgin olive oil also helps in driving acne-causing bacteria away while keeping the pores unclogged and nourishing the skin intensely.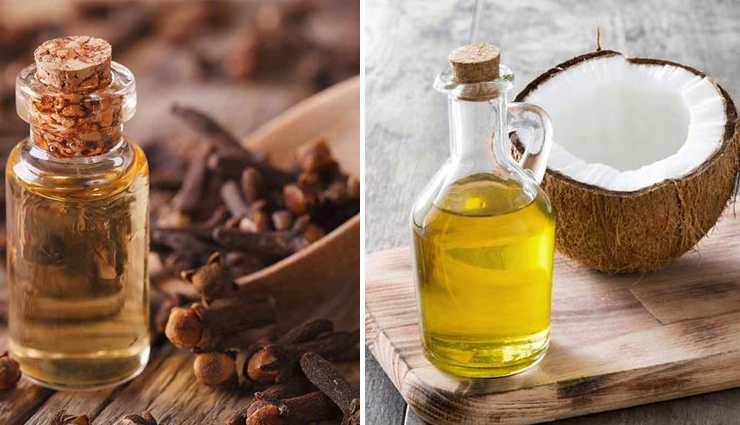 Clove Oil with Coconut Oil

Coconut oil is known for its great antibacterial and antiseptic properties. It is also quite soothing and moisturizing for our skin. Therefore, mix coconut oil and clove oil in equal quantity and apply the mixture to the troubled parts of your skin with the help of a cotton ball. Wait for 15 minutes and then, wash it off as it dries. Regular use of this will banish your acne and improve your skin texture as well.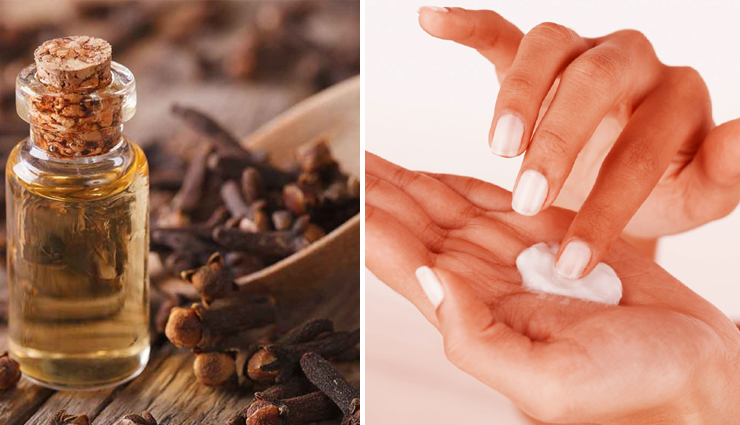 Clove Oil with Moisturizing Lotion

You can even combine clove oil with the moisturizing lotion (non-comedogenic) that you use daily on your skin. Add a few drops of the oil to a small amount of your moisturizer and massage your skin with it gently by following a circular motion. Practice it daily to see significant differences in your skin and experience less inflammation. It also unclogs skin pores and destroys acne-causing bacteria to prevent further breakouts.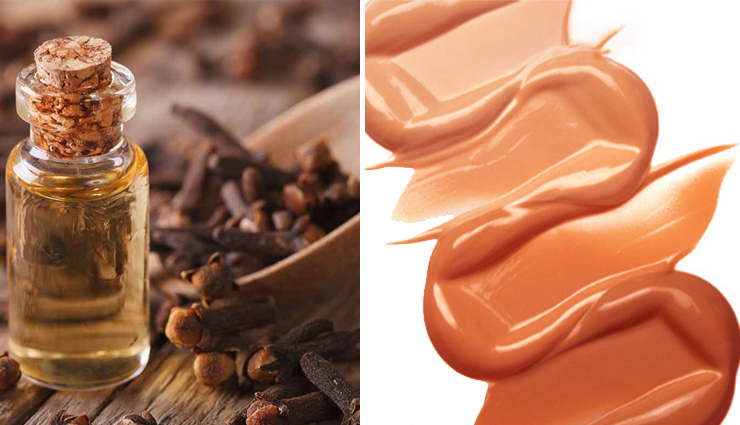 Clove Oil with Foundation

If you apply makeup frequently, do not forget to add a few drops of clove oil to your regular foundation. When you will remove your makeup at the end of the day, there will be less itching and your skin will appear more flawless. However, do not include clove oil in your makeup base regularly.
Tags :