Easy Ways To Treat Itchy Scalp During Monsoon
By: Pinki Thu, 16 July 2020 5:56 PM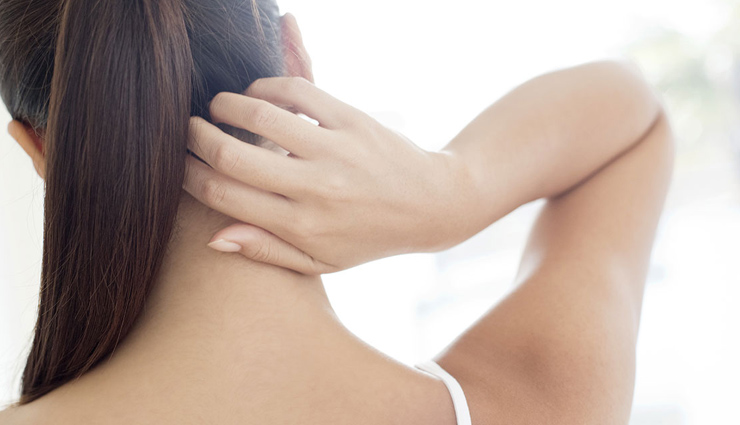 Imagine digging nails into your hair and scratching like a flea-infested pest! Gross! Isn't it? Although we hate an itchy scalp, factors like weather changes, dandruff or certain hair care products can make us experience this annoying condition. Before you get tempted to scratch your head again, we recommend you to try out some of the best home remedies for itchy scalp.

These methods use simple everyday ingredients to treat the root cause of an itchy scalp and lessen the severity. Unlike medicated products, they do not damage your roots or strands!

So, why wait? Try out these natural remedies for itchy scalp and bid goodbye to embarrassment!Itchy scalp can be easily cured at home using many DIY natural treatments. These methods offer quick relief from itchiness and irritation and unlike medicated products, they do not pose any side effects. Read along to learn about each of them in detail: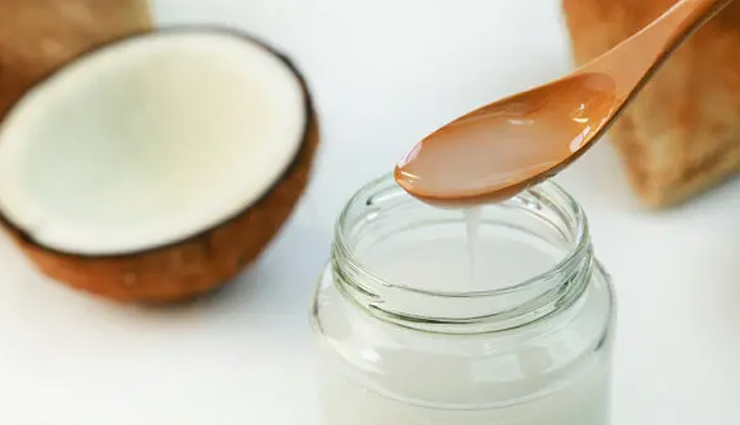 * Coconut Oil

Did you know the humble coconut oil is a wonderful natural treatment for itchy scalp? Coconut oil has excellent moisturizing properties which not only soften your mane but also promote good scalp health. A study shows that coconut oil can act as a protective barrier on the scalp to prevent dryness. Also, Lauric acid present in this oil fights fungal infections like dandruff, eczema etc. which trigger itchiness on the scalp.

Coconut Oil – 2 tbsp
Bowl

- Take some coconut oil in a bowl.
- Warm it slightly.
- Now use a cotton ball or simply dip your fingers into it.
- Partition your hair and apply the oil directly on the scalp.
- Massage for 5 to 10 mins.
- Leave it overnight.
- Wash it off next morning with a mild shampoo.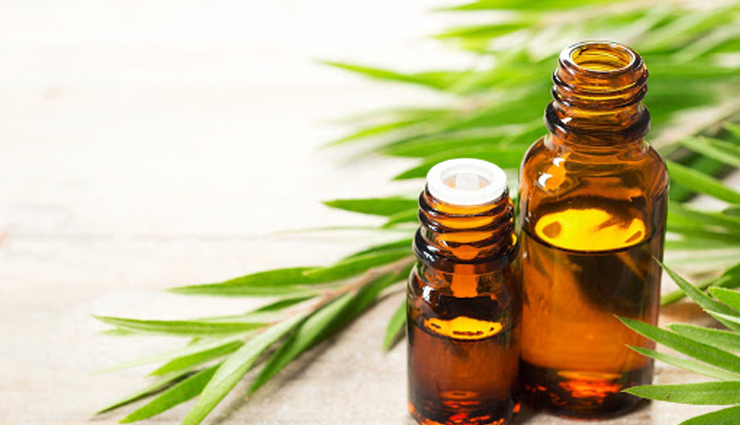 * Tea Tree Oil

Tea tree oil is an essential oil derived from a plant called Melaleuca Alternifolia, which is native to Australia. This powerful oil is known for offering a myriad of benefits to health, hair and skin. A study also shows that tea tree oil is particularly effective in treating itching caused due to Seborrheic Dermatitis. The anti-fungal and anti-bacterial properties of this oil can fight infection-causing microbes to keep itching at bay! This is why tea tree oil is regarded as one of the best home remedies for dandruff and itchy scalp.Tea Tree Oil – Few Drops.
Carrier Oil (Coconut, Olive) – 2 Tbsp.
Bowl

- Add a few drops of tea tree oil to the carrier oil.
- Apply the mixture directly on the scalp.
- Massage for a couple of minutes.
- Leave for 30 mins to 1 hour.
- Wash it off thoroughly with a mild shampoo.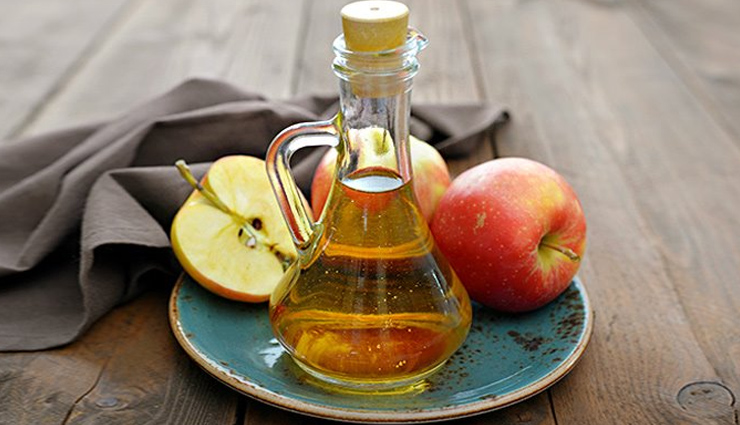 * Apple Cider Vinegar

Apple cider Vinegar or ACV offers instant relief from itchy scalp. The acidic nature of this ingredient balances the pH of your scalp to control abnormalities like dandruff, excess sebum etc. By dissolving itchy flakes, ACV can put an end to scalp irritation. Here's an easy method to try Apple Cider Vinegar for treating itching in head.

Apple Cider Vinegar – 2 tbsp
Warm water – 1-2 Mugs

- Mix ACV and Water well.
- Shampoo your hair as usual.
- Rinse well with water.
- As a final rinse, use ACV solution.
- Do not rinse with water.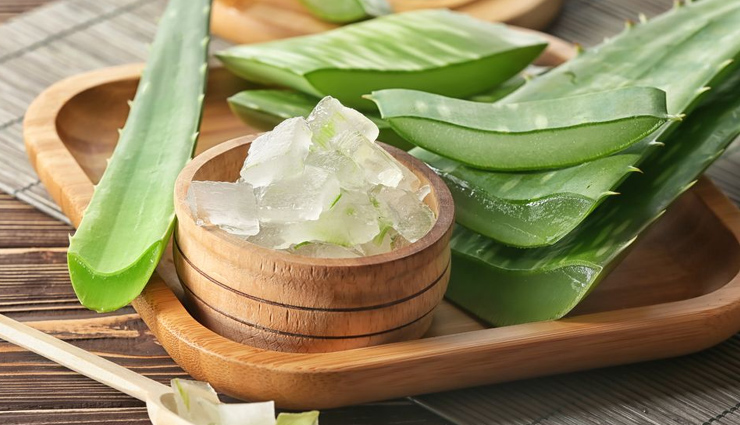 * Aloe Vera

Aloe vera is widely known for its beauty-enhancing properties. But, not many know that it is one of the best home remedies for dry hair and itchy scalp. Of the many studies conducted on the benefits of this ingredient, one research shows that Aloe vera contains many fatty acids which can reduce scalp inflammation and treat dryness. That's not all! It leaves a cooling sensation on a scratchy, wounded scalp to make you feel better in no time.

Aloe vera Stem – 1
Lemon Juice/ Coconut Oil – Optional

- Slit the Aloe vera stem in the middle.
- Scrape off the gel with a spoon.
- Blend it well to remove any lumps.
- Add coconut oil for dry scalp and lemon juice for the oily scalp (Optional Step).
- Apply this mixture all over the scalp.
- Leave it for an hour.
- Wash off with warm water.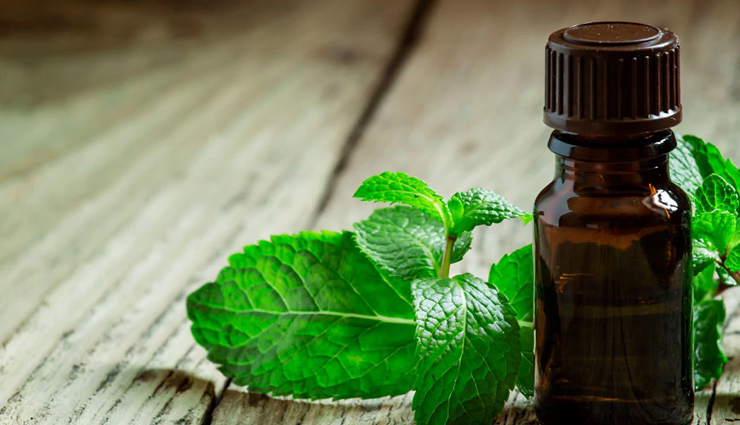 * Peppermint Oil

Peppermint oil is a popular home remedy for itchy scalp and hair loss. The high amounts of menthol present in this oil can control itchiness on the head and give you temporary relief. Also, it soaks up excess sebum on the scalp, fights fungal infections and reduces the inflammation on the skin. Here's how you can use Peppermint oil to treat an irritated scalp condition.

Peppermint Oil – 4 to 5 drops
Carrier Oil like coconut – 3-4 tbsp

- Dilute peppermint oil in a carrier oil of your choice.
- Apply the mixture all over the scalp.
- Massage for 2-3 minutes.
- Leave it overnight.
- Wash your hair in the morning with a mild cleanser.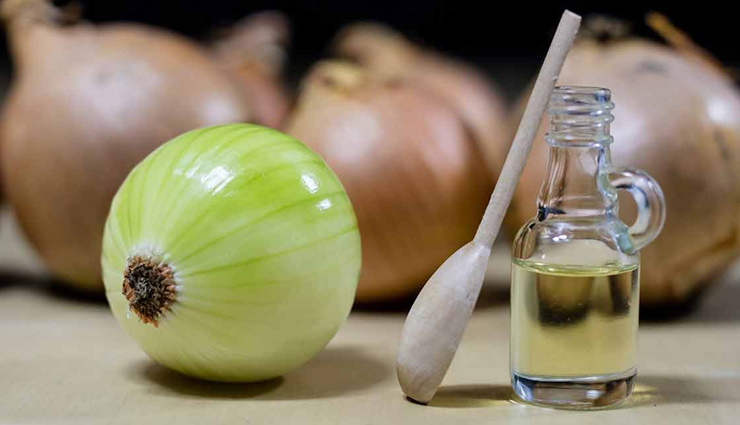 * Onion Juice

It might sound surprising, but Onion juice can turn out to a best itchy scalp hair loss remedy. If you can ignore the pungent odour of this ingredient, the benefits you reap out of it are too good to describe. Onion juice contains Sulphur which is an essential nutrient for healthy hair growth. According to a study, applying onion juice topically on the scalp can work as a wonderful therapy for treating hair loss caused by problems like alopecia areata.

- Chop onion into large pieces.
- Put them in a blender with some water.
- Blend well to get a paste.
- Strain the mixture to extract juice.
- Apply the juice on scalp covering all areas.
- Leave on for 10-15 minutes.
- Wash with water.
Tags :