Get Super Glowing Skin With This DIY Strawberry Face Mask
By: Kratika Mon, 12 Apr 2021 4:24 PM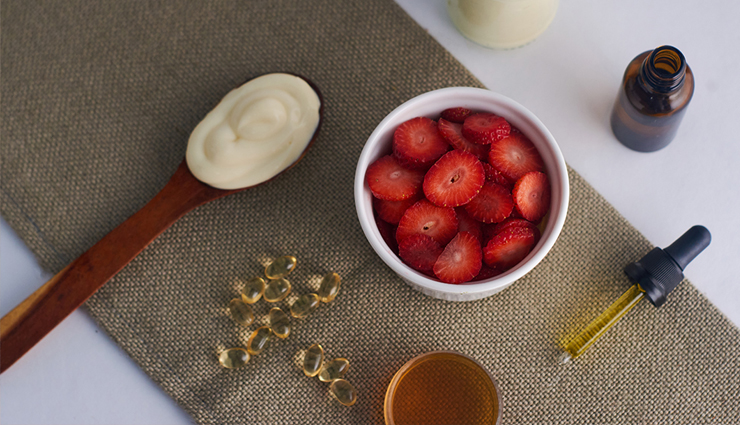 Many people spend a fortune buying beauty and skin care products but often end up disappointed with less than satisfactory results.

There is also always the risk of added chemicals in these products, which may provide instantaneous results but can damage your skin in the long run.

Moreover, products labeled as natural, herbal, or chemical-free usually carry a heavy price tag.

Why waste your time, effort, and money on commercial beauty products when you can make your own. This strawberry face mask is truly a blessing for your face as it can instantly rejuvenate your dry, dull, and damaged skin.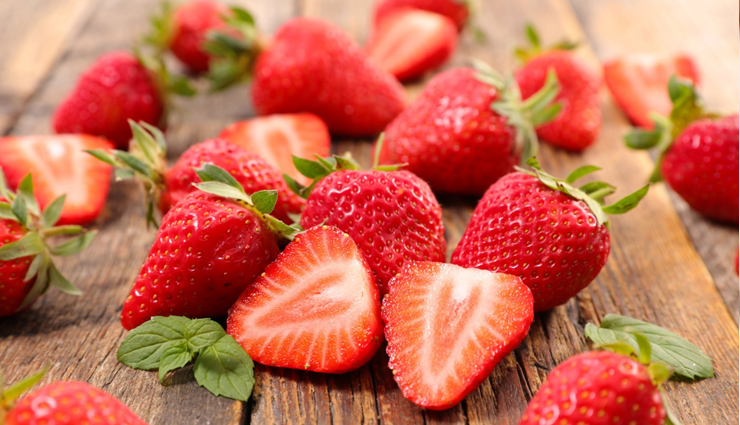 # Strawberry

Strawberries get their vibrant color from plant compounds called anthocyanins, which exhibit significant antioxidant and anti-inflammatory properties. These antioxidants inhibit free radical activity, which is responsible for a great deal of skin damage.

Free radicals are unstable molecules that attack healthy skin cells and break down collagen fibers, paving the way for premature skin aging. The antioxidant power of strawberries can help reduce this type of skin degeneration.

Also, strawberries contain high amounts of vitamin C, which promotes collagen production. Collagen is the most abundant component of the skin, but there is gradual decline in its production with advancing age.

The loss of this structural protein is primarily responsible for skin sagging and wrinkle formation, but vitamin C can help reduce and repair this type of skin damage.

Additionally, the polyphenols in strawberries can help shield your skin from the harmful effects of the sun's UV rays, which cause premature skin aging, among other problems.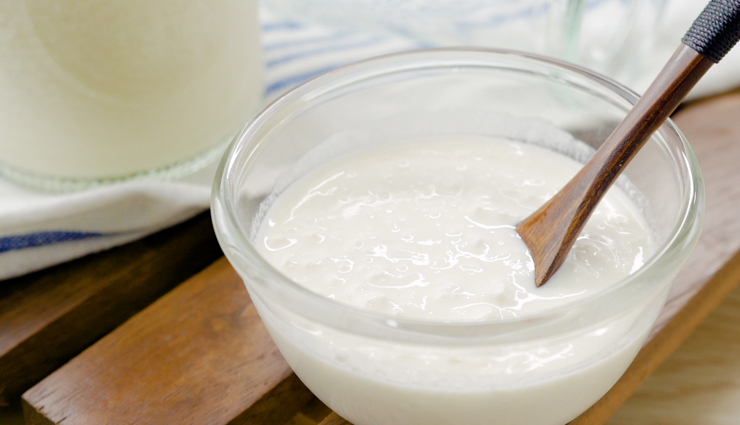 # Yogurt, milk, or milk cream

Plain or Greek yogurt, milk, or milk cream is added to the mask for its lactic acid content. Lactic acid is classified as an alpha hydroxy acid (AHA), which is a naturally occurring acid found in animal and plant foods.

Lactic acid helps even out the complexion and texture of skin by exfoliating it. It is readily absorbed into the skin and loosens the bond between dead epidermal cells, which then become easier to shed.

As a result, the upper layer of dead skin cells gradually peels off to reveal newly formed skin from underneath, which is firmer, brighter, softer, and smoother.

Moreover, lactic acid lowers the skin's pH to make it slightly more acidic, making it inhospitable for skin-damaging bacteria.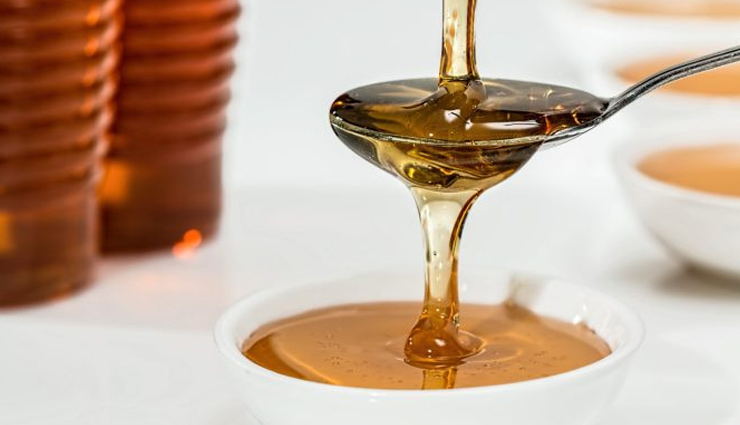 # Honey

The skin-healing properties of honey have long been used in folk medicine, but they are now being verified by scientific research. No wonder then that it has become one of the most widely used ingredients in commercial skin products and beauty remedies.

Honey is not just a great moisturizer, but it is also one of the best natural humectants, which means it locks in skin moisture to keep it hydrated for longer.

Moisturizing the skin is very important to keep it soft, smooth, and supple. Dry or dehydrated skin, on the other hand, is prone to wrinkle formation.

Moreover, honey is known to exhibit significant antimicrobial properties that can help fight skin infections.

Use locally produced, raw, organic honey in your face mask, preferably manuka honey, which is considered to be of the highest quality. But if this is not available, you can use medical-grade honey, which is also safe but not quite as therapeutic.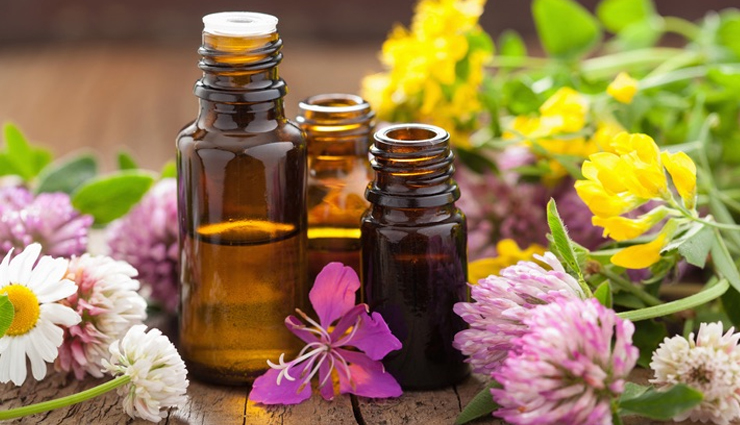 # Plant oils

Many plant oils are credited with a range of skin benefits, which explain their extensive use in cosmetics and beauty remedies.

Coconut oil, olive oil, castor oil, sunflower oil, jojoba oil, and rose hip oil are some of the most popular options. They help enhance the skin barrier, curb skin inflammation, promote wound healing, hydrate the skin, and counter the oxidative stress caused by free radicals.

Different plant oils work differently for various skin problems and skin types, and you should choose accordingly.

For instance, thick and greasy plant oils are deeply moisturizing, but they can clog your pores and aggravate acne.

This is why people with oily or acne-prone skin are advised to use diluted tea tree oil instead. This oil is renowned for its antibacterial effects, which can kill acne-causing bacteria and can help your skin heal fast.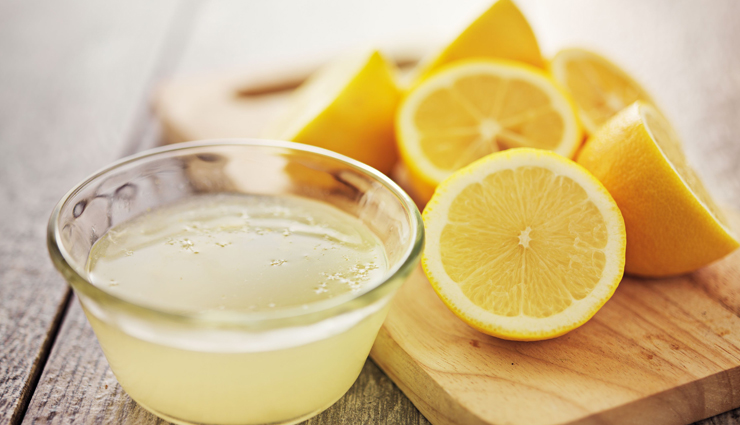 # Lemon

Lemon has astringent properties that can help tighten your facial pores and reduce the buildup of bacteria and dirt on your skin.

This fruit is high in citric acid, which has a mild bleaching effect that can lighten dark spots and pigmentation and can even out your complexion. Moreover, citric acid works like lactic acid in weakening the connection between dead epidermal cells to facilitate skin exfoliation.

Lemon is replete with another skin-friendly acid, namely, ascorbic acid, which is another name for vitamin C. Its strong antioxidant properties help neutralize the activity of free radicals.

Vitamin C also stimulates the production of collagen and elastin, the two important structural proteins in the skin. It can help strengthen the skin barrier, promote skin renewal, and prevent premature skin aging.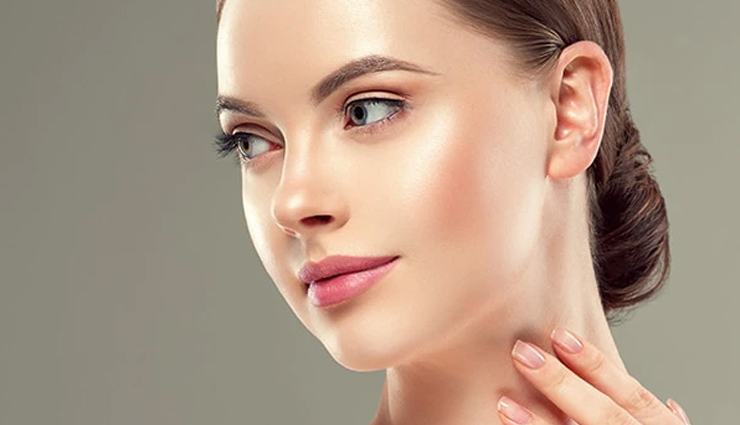 DIY Face Mask Recipe

# Recipe 1 – For dry skin

- Mash 2–3 strawberries in a bowl.
- Add 1 tablespoon of rich milk cream.
- Add 1 tablespoon of honey.
- Mix the ingredients well to make a paste.

# Recipe 2 – For oily skin

- Mash 2–3 strawberries in a bowl.
- Add 1 teaspoon of fresh lemon juice.
- Add 1 tablespoon of honey to the mixture.
- Mix the ingredients properly to make a paste.

# Recipe 3 – For normal skin

- Mash 2–3 strawberries in a bowl.
- Put 1–2 tablespoon of milk in the bowl or 1 tablespoon of plain Greek yogurt if you want a thicker consistency.
- Add 1 teaspoon of freshly squeezed lemon juice.
- Add 1 tablespoon of honey.
- Mix all the ingredients well to make a paste.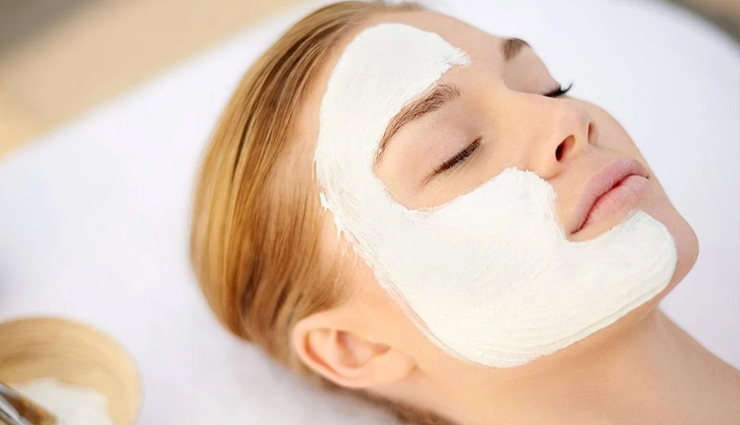 How To Apply

- Wash your face so that your skin is clean and pat it dry.
- Apply your homemade strawberry mask all over your face and neck.
- Lightly massage your skin with your fingers in circular motions to enhance blood circulation and ingredient absorption.
- Leave it on for 15–20 minutes.
- Wash it off with lukewarm water.
- While your skin is still damp but not wet, apply a light moisturizer to your face and neck.
- Apply this mask once or twice a week for best results.
Tags :