Pamper You Skin With This DIY Epsom Salt Scrub
By: Pinki Mon, 07 Sept 2020 10:42:09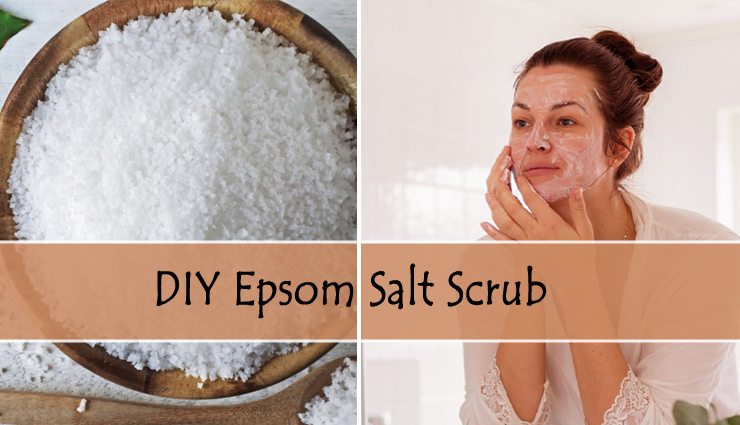 When it comes to taking care of our skin, we know that it requires more than moisturizers to stay healthy. We use all kinds of luxurious products to keep it clean, bright and young. Apart from this, we spend hundreds on monthly spa sessions to pamper ourselves. After all, who doesn't want gorgeous looking skin?

However, there are some beauty treatments that can give you great results in the comfort of your home. Not just that, these DIY beauty treatments are incredibly simple and require only a few commonly available ingredients. One such DIY is an Epsom Salt Scrub!

I spent this Sunday at home as it was freezing outside. Putting my time to good use, I whipped up a quick three-ingredient DIY Epsom Salt Scrub. Sounds simple, Right?

I have added Lavender essential oil to this Epsom Salt Scrub to enhance its benefits. Lavender oil is known for its therapeutic properties and has a beautiful fragrance. You can use any other essential oil of your preference or simply skip this step.

DIY scrubs are a great addition to your skincare routine. You can also try other recipes like DIY Coffee Scrub and DIY Green Tea Scrub. These are full of antioxidants and leave the skin smooth and soft to touch.Epsom salt is magnesium sulphate. It is different from edible salt and is popular for its health and beauty benefits.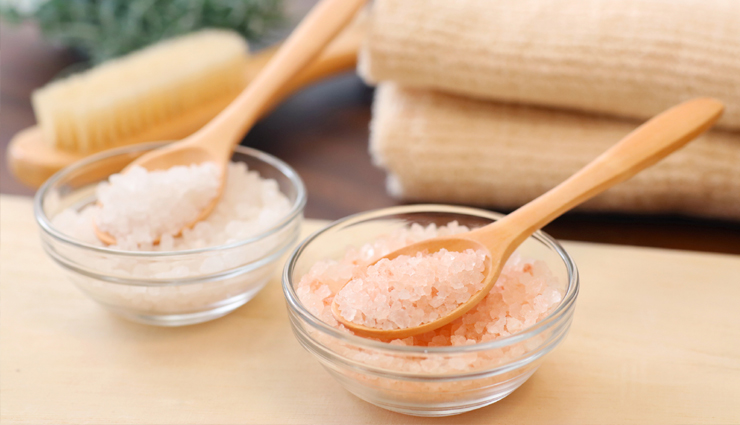 Benefits of Epsom Salt

- Exfoliant

Due to its coarse texture, Epsom Salt is great for use as a scrub. You can use it on the lips and body to slough away dead cells. Epsom salt is excellent as a foot scrub too.

- Reduces Pain

Magnesium in Epsom Salt is absorbed into the body through the skin and helps in relieving muscular pain. That's why you love to soak your feet in warm water filled with Epsom Salt after a long and tiring day. You can also try this relaxing foot spa procedure to unwind after a long day.

- Relieves Stress

Epsom Salt is known to have a soothing effect on the mind and body. Bathing in a tub filled with Epsom Salt is an amazingly relaxing experience and also promotes better sleep.

- Besides this, Epsom Salt is used for volumizing hair, improving circulation, regulating blood sugar levels and other benefits.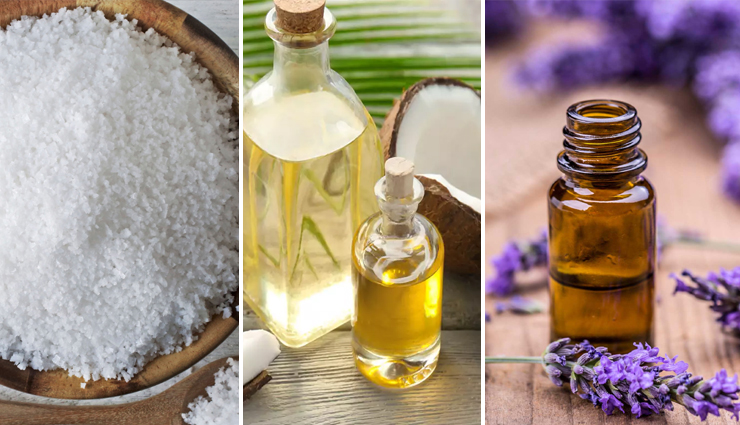 Ingredients

One Cup Epsom Salt
Two Tablespoons Coconut Oil
Few Drops Lavender Essential Oil (Optional)

Method

* Take all the ingredients in a bowl.

* Mix well with a spoon.

* Use in gentle circular motions to exfoliate dead skin cells.

* Use once a week for smoother and brighter skin

This Epsom Salt Scrub is easy to whip up and instantly improves the appearance of the skin. The use of coconut oil will leave your skin soft and moisturized. It is great for providing relief from stress and muscular aches. If you love using Epsom Salt, then this is one scrub that you should try at least once.
Tags :