Home

›

5 Hollywood Movie Sequel To Hit Theaters In 2018
5 Hollywood Movie Sequel To Hit Theaters In 2018
By: Sandeep Sun, 28 Jan 2018 11:50:49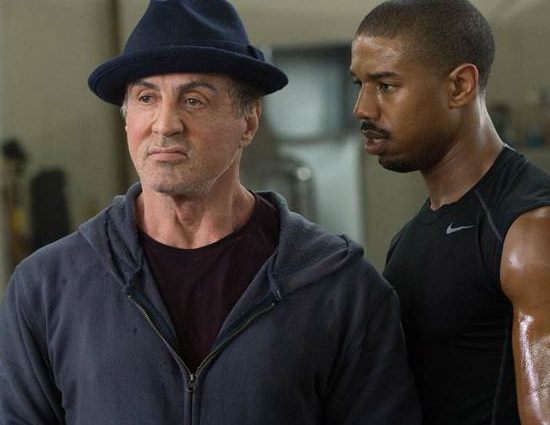 Sequels are a way in which filmmakers can continue telling stories that they were unable to complete in the first film. Or simply, keep the franchise going, and the money coming in, because once the audience is hooked, seldom would they turn away from the second (or third or other) parts. After all, you want to know right, what happens to Elise after she decides to stay on the other side in Insidious 2, or what will Ethan Hunt be upto in Mission Impossible 6 or what will the Infinity Stone's discovery do to the Avengers in Infinity War. While these are some of the most-anticipated and expected sequels, we take a look at underdogs which hadn't given any hopes of continuing their stories. While we will see Deadpool 2, Maze Runner: Death Cure, Jurassic World: Fallen Kingdom, Fantastic Beasts: The Crimes of Grindelwald hitting the theatres this year, here are some movie which (apart from these) will be worth a watch.

* Mamma Mia! Here We Go Again

It's not exactly a sequel, but more of a prequel, that take us back in time, when Donna (Meryl Streep) was young. Coming to the screen after a decade, the movie has taken a leap by 10 year, when a now pregnant Sophie, is wondering how to raise her child, and look after the running of the Greek Villa in her mother's absence (it's not clear whether they show Donna dead or away). Her mom's friends Tanya and Rosie, and Sam, Bill, and Harry tell the worried Sophie, how her mother, Donna, raised her all alone despite being underage (and without a mother), fighting the world, managing the world's first girl power band and running the Villa.

* Ocean's 8

The film will see the coming together of talented actresses and divas like Anna Hathaway, Sandra Bullock, Cate Blanchett, Helena Bohem Carter, Katie Holmes, Rihanna, Mindy Kalling and Awkwafina. What appears to be a heist movie, the trailer shows Danny Ocean's (though not clear if it's the same Daniel Ocean from the previous Ocean's movies played by George Clooney) estranged sister, Debbie, with the help of seven other thieves trying to steal a necklace that's worth more than $150 million. If the previous Ocean's movies had a lot of bromance, this movie will have a lot of girl power! The movie will also have a special appearance from Matt Damon reprising his role of Linus Caldwell.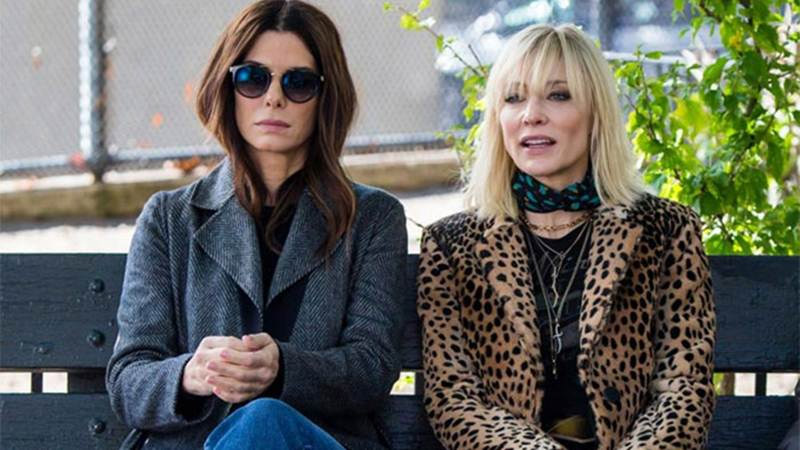 * The Equalizer 2

Based on a TV series of the same name, The Equalizer 2 sees the return of Denzel Washington as Robert McCall, a retired agent looking for revenge. The plot is not known yet, but it is said Bill Pullman and Melissa Leo will reprise their roles as Brian and Susan Plummer, and Pedro Pascal is a new addition to the series. It will be interesting to see Washington again in his revenge avatar blazing guns and saving innocent lives.

* Mary Poppins Returns

Emily Blunt steps in to play the magical nanny, Marry Poppins, in this movie, which is a follow-up to the 1994 original which had Julie Andrews as the nanny. Set 25 years later, Blunt as Marry Poppins visits the now-grown children Michael and Jane Bank with the objective of helping them overcame a personal loss. Meryl Streep, Lin-Manuel Miranda, Colin Firth, Angela Lansbury, Emily Mortimer and Julie Walters have joined the musical, helmed by Rob Marshall.

* Creed 2

The Rocky series has been a cult of sorts, with Sylvester Stallone packing a punch as boxing champion Rocky. So when the series ended, fans were clamouring for Rocky to make a comeback, and a comeback he did make. In the spin-off to Rocky series, Creed, he once again gloved up as Rocky Balboa, who mentors Adonis Johnson (Michael B. Jordan), his deceased friend, Apollo Creed's, illegitimate child. We saw Rocky battling cancer in Creed, and Adonis embracing his father's legacy and earning a name and respect for himself in the world of boxing.