Home

›

Bigg Boss 11- Sapna And Arshi Naagin Dance Is Too HOT To Handle
Bigg Boss 11- Sapna And Arshi Naagin Dance Is Too HOT To Handle
By: Pinki Mon, 13 Nov 2017 2:25 PM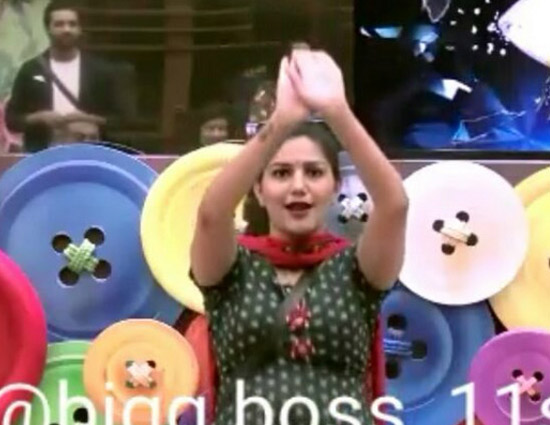 Bigg Boss house is not only about Arshi Khan's Drama, Shilpa teasing Vikas, Puneesh getting cozy with Bandagi but it is also about Sapna Choudhary's Hot moves. This Weekend ka Vaar saw something special. Sapna Choudhary normally stay rude to all the house-mates, but when it comes to dance, she spreads magic with it. Even Vidhya Balan could not stop herself from praising Sapna Choudhary for her dance moves.

In the Sunday episode, Sapna Chaudhary performed a dance with Arshi Khan. She showed that millions of her fans do not like her just for fun.

She defeated Arshi Khan in the dance. All the members of the house liked her dance and all of them embraced her and started praising her. Her moves were tremendous.


Actress Vidya Balan, who entered the show as RJ, became fan of her dance. She fondly praised Sapna and said what an amazing dance she is. No matter how she is been palying in the house, but one thing is for sure, that no-one can beat her in dance.
Tags :