Home

›

Bigg Boss 11- Sapna Choudhary Dance Moves Shocked Deepika Padukone
Bigg Boss 11- Sapna Choudhary Dance Moves Shocked Deepika Padukone
By: Pinki Mon, 20 Nov 2017 10:08:51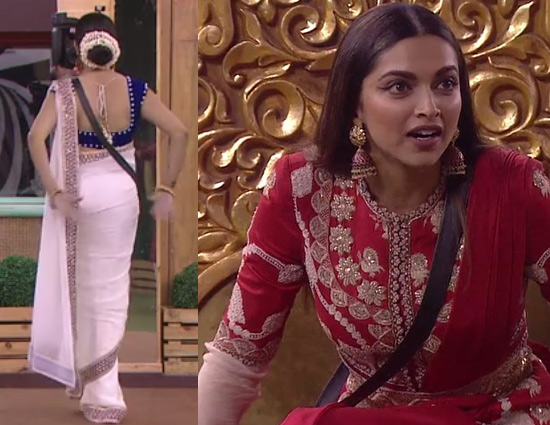 Sunday's Weekend ka Vaar, was named to Deepika's special appeareance in The Bigg Boss House. Contestants were very happy to see her and even enjoyed her presence. Deepika brought some fun games for all the contestants.

Deepika Padukone then asks Sapna Chaudhary to perform. Sapna performs on her favorite song chori tu se badi bindaas.

Deepika gives Sapna the right to punish someone. Sapna takes Akash's name. Now, Akash has been given hand cuffs which he has to wear till Bigg Boss' next announcement.