Home

›

PADMAVAT- Dear Karni Sena, SC Has A Bad News For You
PADMAVAT- Dear Karni Sena, SC Has A Bad News For You
By: Sandeep Thu, 18 Jan 2018 12:58:29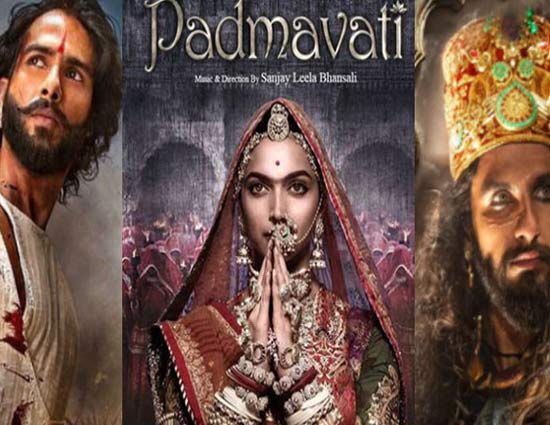 "Padmaavat", the film that has provoked anger among Rajput groups, cannot be banned by states, the Supreme Court has said.

The producers of the period film, which is to be released next week, had gone to the court against the ban by four states - Gujarat, Haryana, Rajasthan and Madhya Pradesh.

"If states are banning a film, then it is destroying the federal structure. States can't touch the content of a film. If somebody has a problem, then they can approach appellate tribunal for relief," argued senior lawyer Harish Salve, representing the producers of "Padmaavat".

Protesters led by the Karni Sena have threatened to vandalise theatres that screen the film.

The producers of "Padmaavat" went to court yesterday after the ban by four states and reports that more states would follow.

A Rajasthan government official said it will examine the order, but it will be "difficult" because of the protests.

Karni Sena protesters had yesterday blocked roads in Udaipur, Chittorgarh and Kota in the state.

"Padmaavat" tells the story of Rajput Queen Padmini, who, according to legend, preferred to die to protect her honour rather than surrender to Delhi's Sultan Alauddin Khilji, who was said to be obsessed with her beauty. The film had been given the go-ahead by the Central Board of Film Certification, which had asked the makers to change the title from "Padmaavati" to "Padmaavat" and suggested some other modifications.