Home

›

Shirtless Picture Of Ranveer Singh Goes Viral But Deepika's Comment On It Grabs All The Attention
Shirtless Picture Of Ranveer Singh Goes Viral But Deepika's Comment On It Grabs All The Attention
By: Pinki Tue, 19 June 2018 12:04:43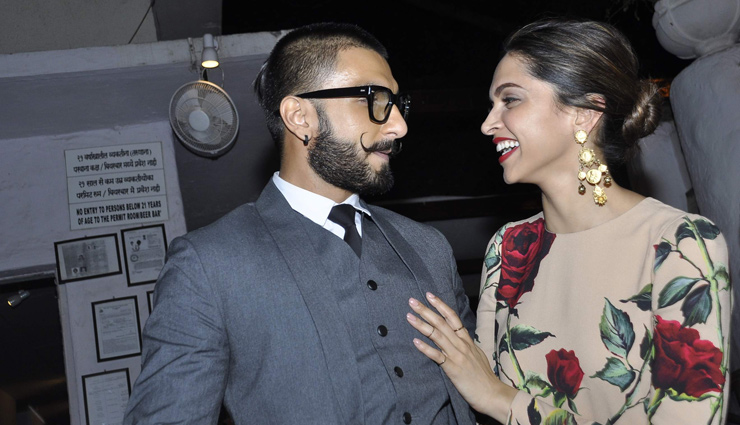 Alleged lovebirds of Bollywood Deepika Padukone and Ranveer Singh have never accepted their love for each other on any public platform, but their fans know that they are deeply in love and soon they are going to tie the knot. But now Deepika has confirmed that she is in love with Padmavat actor. Recently, Ranveer Singh posted an image of his toned and chiselled body on Instagram, and it went viral no time. But one comment grabbed every ones eyeball and it was Deepika Padukone, who commented "Mine" on Ranveer Singh photo.

Well, this is not the first time Deepika has done this, earlier Ranveer's driver was fired because he rammed Ranveer's car into a wall. And the actor was sitting in it and luckily they were unhurt after Deepika came to know about the accident she just fired the driver for Ranveer's safety.

Talking more about the latest comment on Ranveer Singh's picture. Comedian Tanmay Bhatt also commented on Gully boy actors picture, which reads, "Make love to me" and later he commented, "Sorry wrong window".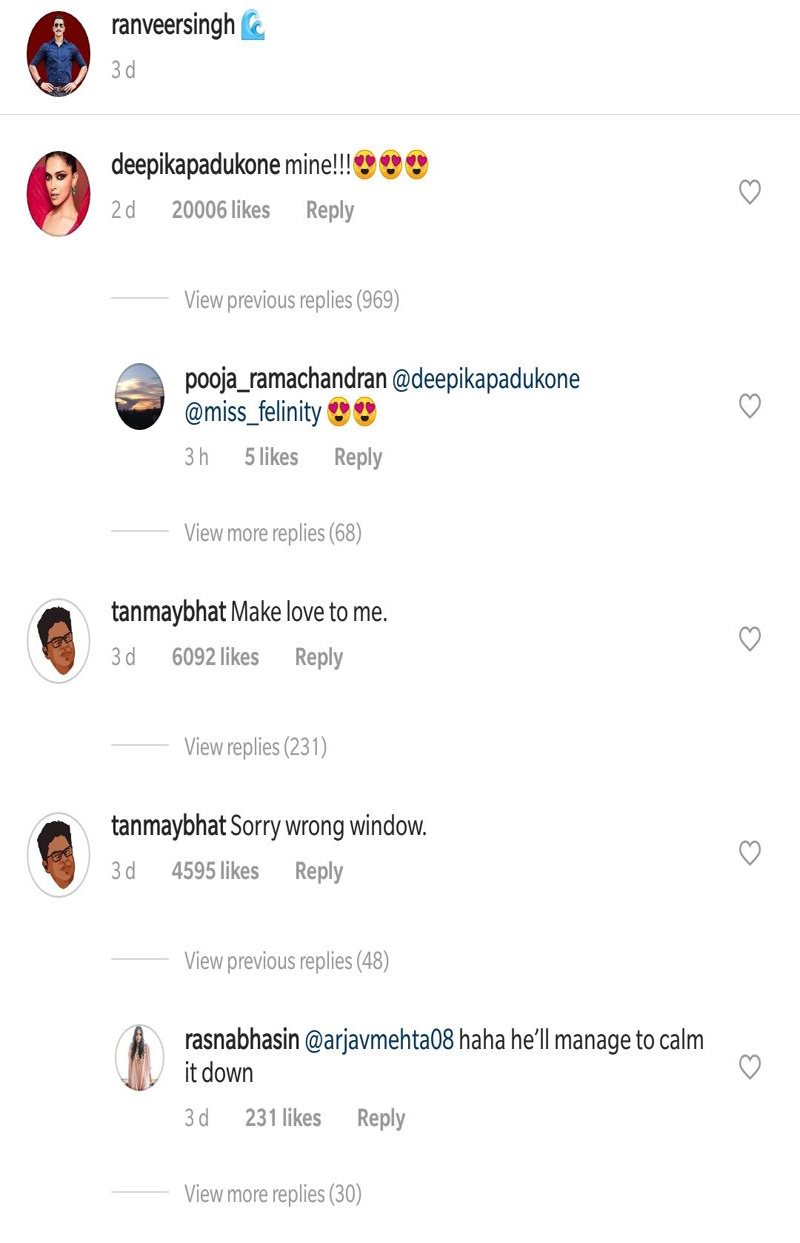 Ranveer and Tanmay are on friendly terms, and we have seen Ranveer Singh in AIB's roast, which gained controversy for its language.

However, the recent comment on the picture shows the bonding between, the two actors and buzz is also that they are getting married in November.