Home

›

Sixth Edition Of Jaipur BookMark To Host Global Publishers And Literary Stalwarts
Sixth Edition Of Jaipur BookMark To Host Global Publishers And Literary Stalwarts
By: Pinki Tue, 22 Jan 2019 00:21:14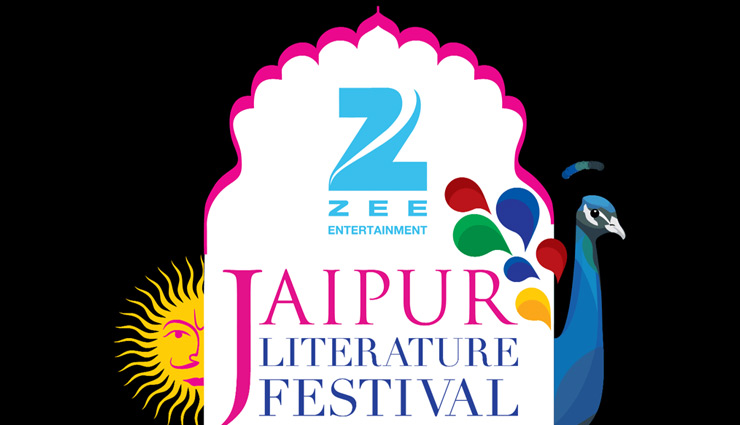 It's that time of the year when Jaipur BookMark (JBM) opens its doors to both giants of the industry and young edgy publishers. The four-day South Asian publishing conclave has been running parallel to the ZEE Jaipur Literature Festival, over the last five years. Since its inception in 2014, JBM has established itself as the ultimate hub for national and international stakeholders of the book industry to foster relationships. The event is a one-stop-shop for publishers, translators, literary agents, booksellers and writers to meet, discuss ideas, and 'talk business'.

In 2019, the Norwegian Embassy is the Country Partner of the 6thedition of Jaipur BookMark. While for the last five years, a delegation of publishers and festival directors from the Australian Arts Council visited JBM, this year, it will be a 10-member delegation from France. A line-up of industry stalwarts from across the world will be part of some extremely engaging sessions and roundtables at this much awaited event of the year.

Juergen Boos, CEO of the Frankfurt Book Fair, who will be introduced by Margit Walso, head of Norwegian Literature Abroad (NORLA), will deliver the inaugural keynote address.

A session on Other Forms of Storytelling will have some stellar names like Paul McVeigh, Jan Carson, and Daniel Hahn amongst others from the industry. This will be followed with an important session on LGBTQ Writes, which will explore a specialised genre in publishing and the challenges faced in bringing out gendered narratives in India. Another relevant session,Convergences: Languages, Markets and Readers, will discuss synergies shared by the languages of India. The first day will culminate with Poems on the Road, an initiative by Walking Bookfairs of a 10,000-km-long tour of India ferrying poetry books across major cities and states to celebrate the importance of reading, writing and sharing poetry. This will be accompanied by poetry readings by Ulrike Sandig, Sohini Basak and Akhil Katyal.

A few key sessions to be held at the Rajkamal JBM Haveli will focus on the business aspect of publishing, content consumption, and translations.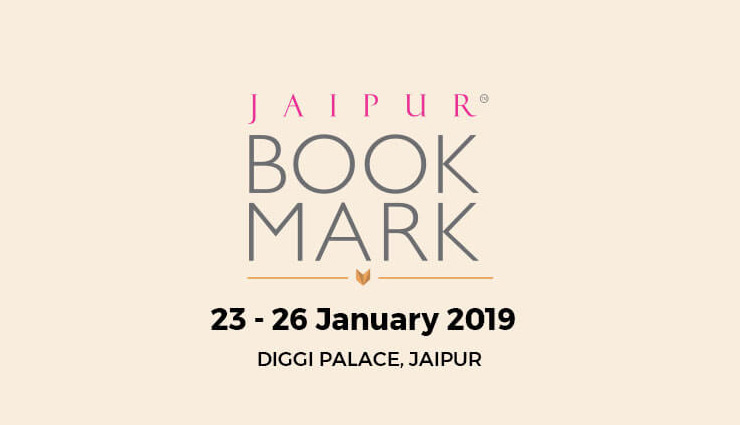 Is publishing a 'service'? A 'calling'? A 'life's work'? This Business of Books is a session that will see publishing maestros Vera Michalski, Urvashi Butalia and Naveen Kishore deconstruct the world that publishers inhabit in a free-flowing conversation with Manasi Subramaniam.

Akshaya Bahibala, Maina Bhagat, Manish Dhariwal, Priyanka Malhotra, Rick Simonson and Shuchi Saraswat in conversation with Anuj Bahri will look into the realities of real estate-fuelled brick and mortar bookstores versus online book retail in the session A Hundred Bookstores are not Enough.

Are You (S)killing Your Employeeswill be a discussion delving into the pertinent questions of how much publishing companies are investing in skilling their employees and the ways in which they groom and retain talent. Aditi Maheshwari Goyal, Chris Feik, Jack Ramm, Renuka Chatterjee and Sunandini Banerjee will be in conversation with Trisha de Niyogi.

Translations continue to be at the core of JBM. A plethora of international awards recognising translations and the growing interest of readers has led to a boom in the business of translations. Found in Translation is a roundtable discussion on the perennial questions of whether translations can actually capture the depth of the source literature and its inherent culture and the role translators play in discovering stories from around the world. Moderated by Arunava Sinha the panel will include notable translators such as Kalpana Raina and Daniel Hahn, amongst others, with a keynote by Ros Schwartz, translator of Antoine Saint-Exupéry's The Little Prince. Another session on translation, Anuvad: Translating India, will unravel the secrets of translating from, into and between Indian languages.

This will be followed by a session titled How Content is Consumed. Publishing is one of the most ancient industries which is now constantly adapting to modern platforms of storytelling. It is essential to discuss emergent revenue streams for content generated across genres and how they can support and sustain each other. A distinguished panel including Anish Chandy, Bobby Bedi, François Pernot, Leeladhar Mandloi, Neelesh Misra, among others will talk about the issues of privacy and piracy in content consumption.

A session on book covers titled Cover to Cover will see Aman Nath, Anuradha Roy, Jan Carson and Pramod Kapoor in conversation with Alka Pande reflecting on the relationship between book covers and the stories they hold within.

The session Indies v/s Giants will address the creative risk-taking and tools that brave new publishers adopt to make it to the top in a competitive industry. Next in the line-up is The JBM Copyright Rountable which will bring together literary agents, rights managers, lawyers, authors and international book fair organisers to discuss the complicated layers that go into protecting copyright. It will be preceded by a keynote address by Michael Healy, executive director of the Copyright Clearance Center (CCC), USA.

While literature festivals continue to be at the forefront in the fight for freedom of expression, do they reflect the politics of our times? Festival directors from around the world will share their stories, challenges and learnings in the continued fight for space for dissent and debate in an exclusive parallel session titled Festival Directors' Roundtable.

Following this, a roundtable discussion on Innovative Distribution Models at the Jharokha, will aim to examine the disruptions and creative innovations of book distribution and new ways to promote and sell books. The session,Gender Equations in Publishing,promising to be as intense as the title suggests, will discuss gender biases at a publishing workplace exploringthe setting of clear personal boundaries while encouraging professional growth. The Romain Rolland Prize: Literature and Cosmopolitanism will be the closing session on the third day focusing on the French institute's initiatives to translate literature from French into Indian languages, including English.

Standing true to JBM's motto 'Where Books Mean Business', 'iWrite' isan effective platform for aspiring writers to share their work with industry experts and get a chance to become published authors. It succeeds the very popular First Book Club (2017, 2018) Mentorship Programme for first-time writers. Back then it saw a total submission of more than 700 manuscripts, out of which 40 were shortlisted, and four got published till date.

The first edition of iWrite held this year received more than 300 entries. Out of these, 10 shortlisted participants have been invited to the Festival to pitch their work to the jury members- Deeba Salim, Anish Chandy, Ramjee Narasiman, Jayapriya Vasudevan, Preeti Gill, Anuj Bahri, Aditi Maheshwari Goyal, Neeta Gupta and Mita Kapur, amongst other industry experts present at the venue. The iWrite session will also see the launch of four books by Avinash Mishra published by Vani Prakashan, and books by Chandra R Talware, Sarthak Parashar and Vatsala Mendonca published by Zero Degree Publishing. A panel of experienced mentors will also engage in a discussion on 'What do you do when you finish writing a book?'

Jaipur BookMark has been fortunate this year too to have been strongly supportedby the book industry, like previous years. The Seagull School of Publishing has come on board as an associate partner, while Rajkamal Prakashan is the venue partner. Besides this, publishers like Penguin Random House, HarperCollins, Westland, Zubaan Books, Vani Prakashan and Yatra Books have consistently supported the Festival and continue to do so, in terms of both talent and resources.

Ever since its inception in 2014, JBM has seen a steady growth not just in terms of the number of people who participate at the business sessions, but also in terms of partners. The Festival has had the steady support of Norwegian Literature Abroad (NORLA) and the Norwegian Embassy for the last five years.

JBM, alongside the ZEE Jaipur Literature Festival, practically unites a cross section of industry experts, aspiring writers and audio and digital platform-providers to indulge in meaningful conversations and bring out exciting perspectives on the book trade. Everyone gets to take something back from the Festival, be it in terms of business collaborations, partnerships as well as some wonderful learning experiences!

Neeta Gupta, Director of Jaipur BookMark, says, "The sheer numbers that India represents, in terms of its book trade and long-term opportunities in publishing and translation, make a platform like Jaipur BookMark all the more relevant!"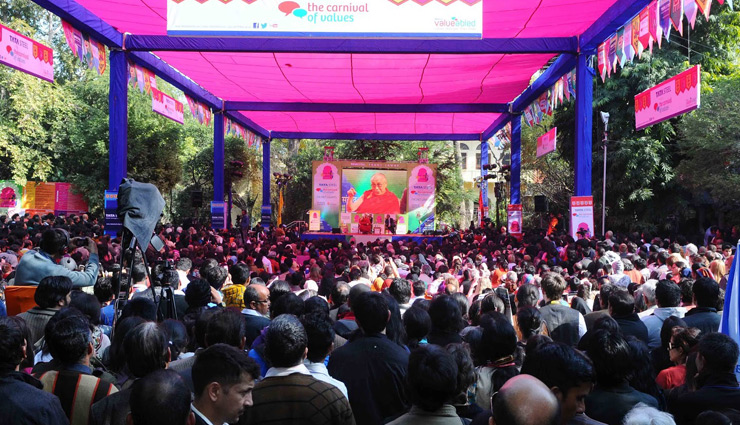 About the ZEE Jaipur Literature Festival 2019

Described as the 'greatest literary show on Earth', the ZEE Jaipur Literature Festival is a sumptuous feast of ideas.

The past decade has seen it transform into a global literary phenomenon having hosted nearly 2000 speakers and welcoming over a million book lovers from across India and the globe.

The Festival's core values remain unchanged: to serve as a democratic, non-aligned platform offering free and fair access.

Every year, the Festival brings together a diverse mix of the world's greatest writers, thinkers, humanitarians, politicians, business leaders, sports people and entertainers on one stage to champion the freedom to express and engage in thoughtful debate and dialogue.

Writers and Festival Directors Namita Gokhale and William Dalrymple, alongside producers Teamwork Arts, invite speakers to take part in the five-day programme set against the backdrop of Rajasthan's stunning cultural heritage and the Diggi Palace in the state capital Jaipur.

Past speakers have ranged from Nobel Laureates J.M. Coetzee, Orhan Pamuk and Muhammad Yunus, Man Booker Prize winners Ian McEwan, Margaret Atwood and Paul Beatty, Sahitya Akademi winners Girish Karnad, Gulzar, Javed Akhtar, M.T. Vasudevan Nair as well as the late Mahasweta Devi and U.R. Ananthamurthy along with literary superstars including Amish Tripathi, Chimamanda Ngozi Adichie and Vikram Seth. An annual event that goes beyond literature, the Festival has also hosted Amartya Sen, Amitabh Bachchan, the late A.P.J. Abdul Kalam, His Holiness the 14th Dalai Lama, Oprah Winfrey, Stephen Fry, Thomas Piketty and former president of Afghanistan, Hamid Karzai.