Home

›

Swara Bhaskar Has The Perfect Review For 'Padmaavat'
Swara Bhaskar Has The Perfect Review For 'Padmaavat'
By: Sandeep Sun, 28 Jan 2018 2:04:50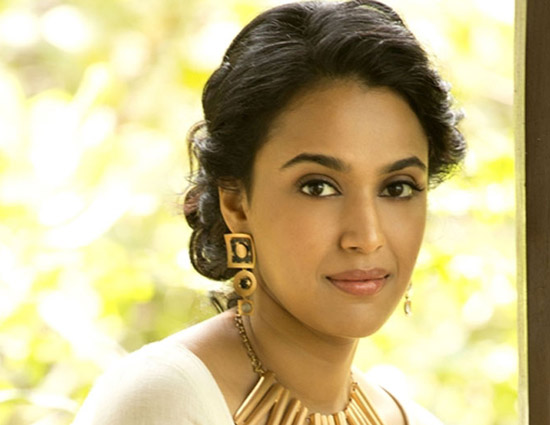 Actress Swara Bhasker has, in a scathing comment on 'Padmaavat', said she felt like a "vagina only" after watching the Sanjay Leela Bhansali directorial.

She believes the film has brought up the question whether women -- widowed, raped, young, old, pregnant, pre-pubescent -- have the right to live.

In an open letter published on Saturday, Swara has decried glorification of self-immolation customs Sati and Jauhar. Swara began her note by congratulating Bhansali for being able to release 'Padmaavat' despite the hurdles -- something she said she even fought trolls for on social media.

The actress watched the movie "first day, first show", and decided to share her "concerns" as it left her "stunned".

"That's what I felt like at the end of your magnum opus. I felt like a vagina. I felt reduced to a vagina-only.

"I felt like all the 'minor' achievements that women and women's movements have made over the years - like the right to vote, the right to own property, the right to education, equal pay for equal work, maternity leave, the Vishakha judgement, the right to adopt children... All of it was pointless; because we were back to basics.

"We were back to the basic question - of right to life. Your film, it felt, had brought us back to that question from the Dark Ages - do women - widowed, raped, young, old, pregnant, pre-pubescent... do they have the right to live?" Swara wrote.

She stressed: "Women have the right to live, despite being raped sir. Women have the right to live, despite the death of their husbands, male 'protectors', 'owners', 'controllers of their sexuality'... whatever you understand the men to be. Women have the right to live - independent of whether men are living or not.

"Women have the right to live. Period. It's actually pretty basic," she wrote, referring to the "very uncomfortable" climax scene in which actress Deepika Padukone (Rani Padmavati in 'Padmaavat') leads a pack of women to commit self-immolation after attackers venture into their kingdom and kill the men.

"Women are not only walking talking vaginas. Yes, women have vaginas, but they have more to them as well. So their whole life need not be focused on the vagina, and controlling it, protecting it, maintaining its purity. (Maybe in the 13th century that was the case, but in the 21st century we do not need to subscribe to these limiting ideas. We certainly do not need to glorify them.

"It would be nice if the vaginas are respected; but in the unfortunate case that they are not, a woman can continue to live. She need not be punished with death, because another person disrespected her vagina without her consent.

"There is life outside the vagina, and so there can be life after rape... In general, there is more to life than the vagina."