Home

›

5 Ways To Look Stylish In Long Skirts
5 Ways To Look Stylish In Long Skirts
By: Pinki Sun, 10 May 2020 3:59 PM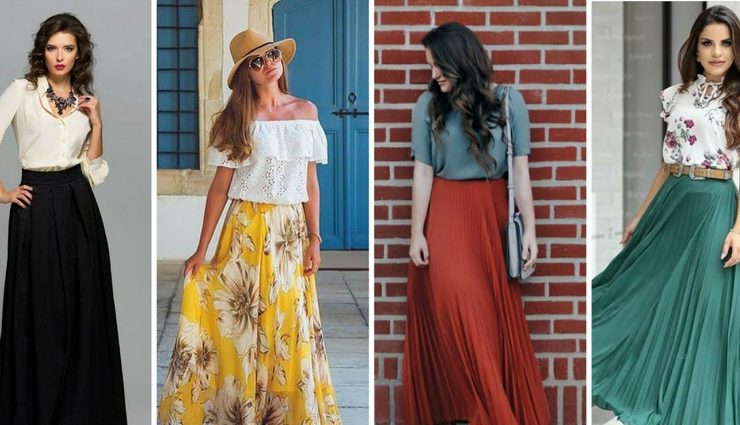 Long skirts are making a come back and the best part is that there are so many ways to style them! If you are under the notion that long skirts are only for tall girls then you are wrong! It suits every body type and is absolutely trendy. All you have to do is give it a try and then there'll be no looking back. But since we are not used to wearing long skirts on a daily basis, we often get confused while deciding what to pair it with. Here's a list of apparels that you can wear with your long skirt to look like a fashionista.

* T-shirt

T-shirts are a part of every girl's life and we are not complaining. It is an easiest and safest option when it comes to our daily fashion. So keep the faith in your t-shirt intact, as it absolutely works with your long skirts as well. Just pick your favourite tee be it a graphic or solid tee and tuck it in your skirt.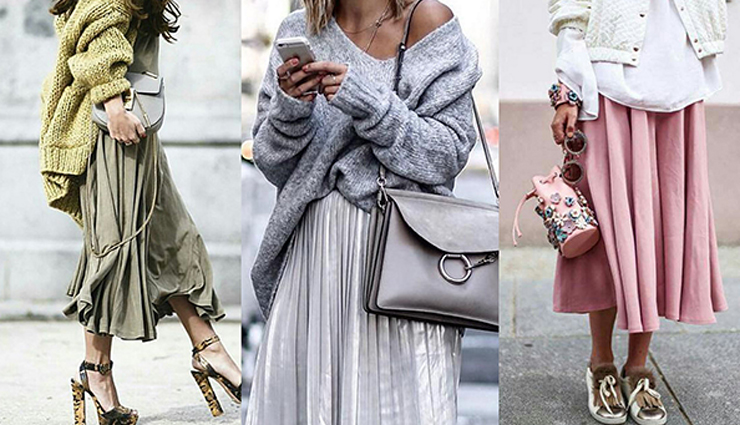 * Shirt

Like t-shirts, we tend to experiment a lot with shirts as well. Pairing a shirt with a skirt will turn it into a formal look almost instantly. You can also try different colours and prints to make it more stylish. Complete the look with a chunky neck jewellery and you will be good to go.

* Crop Top

Crop tops is the best thing that has happened to the fashion scene ever. No, really! Just wear a crop top by investing minimal thoughts with literally anything and you will be termed as a complete fashion enthusiast. That is the power that a crop can give you. So why wait? Pair your crop top with a long skirt and be ready to receive all the compliments.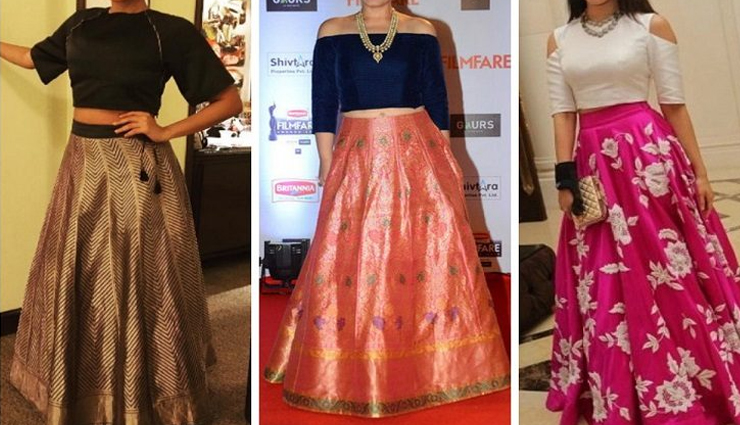 * Jacket

If you love jackets and you are feeling a bit dicey thinking whether it will go with the feminine long skirt. Then you don't need to worry anymore. Wearing a denim or a leather jacket with a long skirt can give you a boho feel and it looks super cool. Add a thin belt around your waist to give the outfit some shape.

* Ganji

This is perfect if you are lazy but still like to be in trend. Stock your wardrobe with a ganjis of all colours and you will never run out of fashion ideas. This is really comfortable and will make you look fresh and easy. Pair a floral maxi skirt with a basic plain ganji and that would be more than enough. You can layer it with a cardigan to make it look classier.
Tags :