Home

›

The Ultimate Men's Suspenders Style Guide
The Ultimate Men's Suspenders Style Guide
By: Pinki Mon, 31 July 2023 09:19:30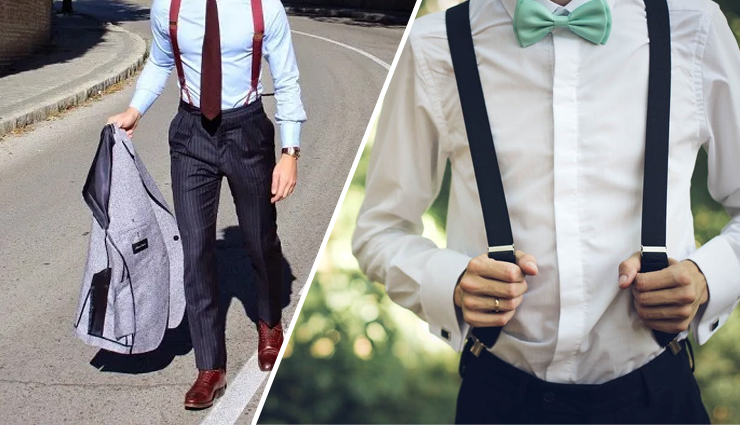 Men's suspenders have been around for some time and have remained a popular choice as an accessory. Suspenders are not only functional, but they are also trendy and versatile. They can be worn differently, making them the perfect accompaniment for any outfit.

However, not everyone knows how to style men's suspenders appropriately. That's why we've created this ultimate guide to teach men everything they need to know. Click here to visit Trafalgar store and find the perfect suspenders for you.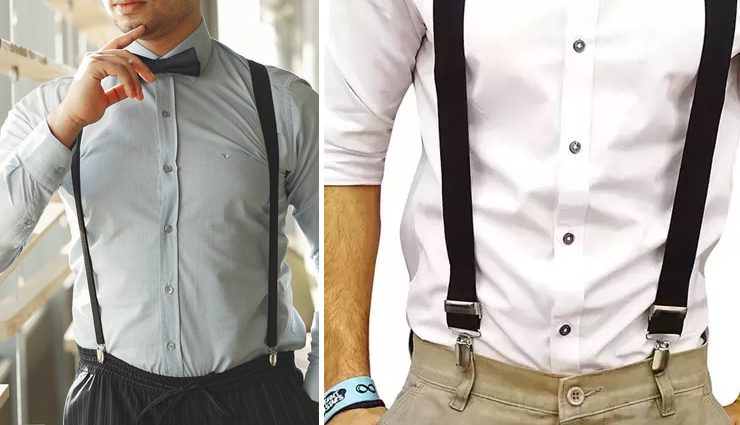 Clip-On Suspenders

Men's suspenders with clip-on attachments are prevalent and straightforward to use. These suspenders connect directly to your trousers using clips, a quick and hassle-free process. They are ideal for individuals who prefer not to alter their pants by adding buttons. Clip-on holders are perfect for casual outfits but should be avoided for a formal or business event.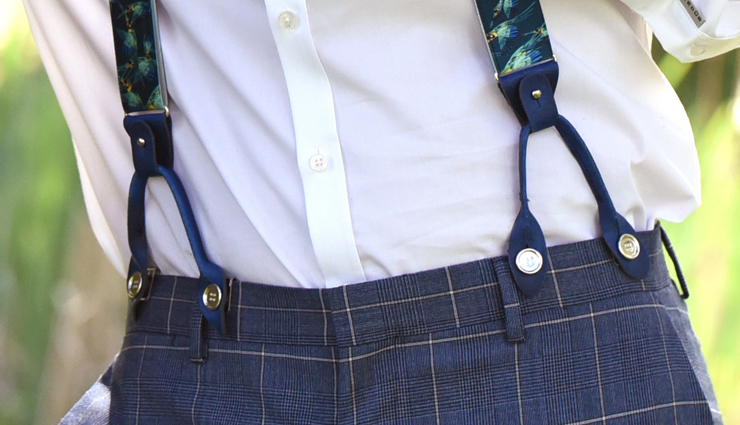 Button-On Suspenders

Button-on suspenders, also known as braces, are the more formal of the two types. They attach to buttons that must be sewn into your pants. For an optimal fit, it's advisable to let a professional tailor affix the buttons for you.

These suspenders are available in the Y-Back and the X-Back style. Button-on suspenders are ideally suited for upscale occasions such as gala dinners, nuptial ceremonies, and corporate gatherings.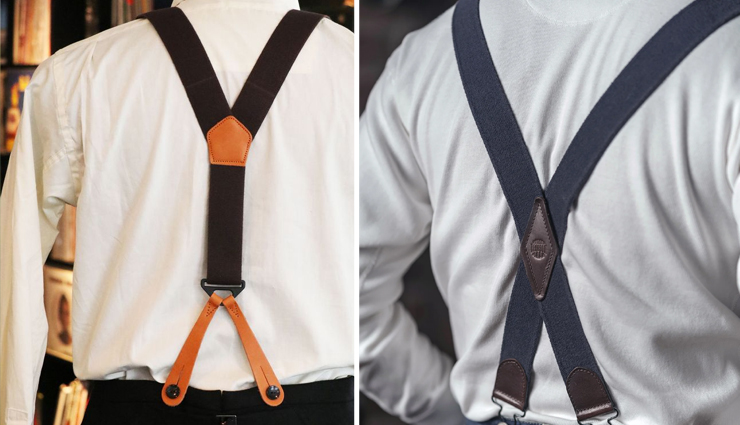 Suspender Width

The width of men's suspenders varies from thin to wide. The wider the suspenders, the more attention they will draw to themselves. If you wear suspenders for a more formal event, stick with a slim or moderate width. If you're going for a casual look, you can opt for thicker suspenders.

Y-Back vs. X-Back

Y-back suspenders are the most common and versatile, meaning they work well with any outfit. They have two straps running from the back and attaching to the front. X-back suspenders have an additional strap that runs from one side to the other. X-back suspenders are primarily for those who prefer a tighter fit and more security.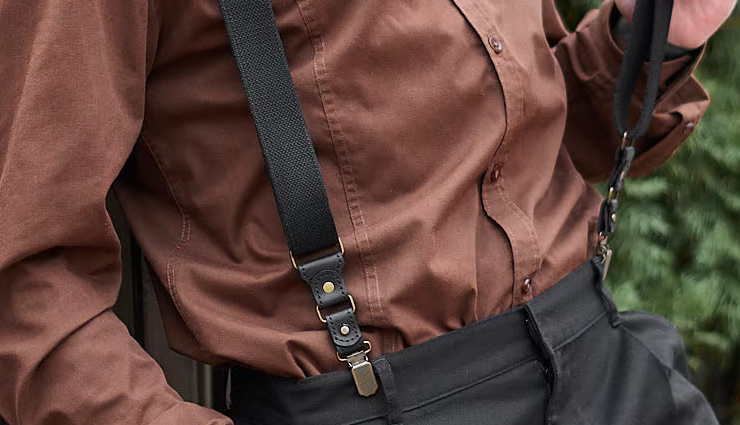 Fitting/Sizing Matters

It's crucial to get the right size when it comes to suspenders. Getting too long suspenders will lead to them hanging too low and not staying on your shoulders where they should be. Getting a size that is too short will lead to discomfort and digging into your shoulders. Always try on suspenders and ensure they fit well.

Various Ways To Wear Suspenders

Suspenders offer a range of styling options, yet certain etiquette must be observed. It's a faux pas to sport suspenders and a belt simultaneously; it's always one or the other. For business events, stick to solid-colored suspenders with classic patterns.

Weddings and formal events are perfect for neutral-colored suspenders that pair well with a suit. For going out on the town, colorful suspenders with funky patterns are a great individual touch, whereas for casual activities, you can be more adventurous with your choice.

Elevate Your Outfit with the Perfect men's Suspenders Today

Men's suspenders are versatile and trendy accessories that can enhance any outfit. Whether you're attending a formal event or a casual outing, suspenders can help you stand out. We aspire that this guide has equipped you with the insights to revolutionize your fashion sense and instill the self-assurance to make a stylish appearance.
Remember, the fit is crucial whether your preference leans towards suspenders with clip-on attachments or those with button-on features. Complementing them with an appropriate ensemble will guarantee you're always at the pinnacle of your style game.