Home

›

National Handloom Day 2022- 5 Reasons Why Khadi Saree Is The Best
National Handloom Day 2022- 5 Reasons Why Khadi Saree Is The Best
By: Kratika Sun, 07 Aug 2022 10:57:42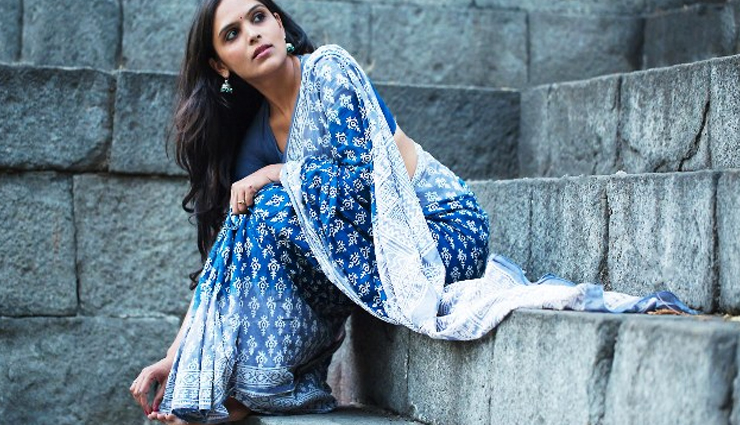 In the year 2015, National Handloom Day was commemorated to celebrate the 110th anniversary of the Swadeshi Movement which started in 1905. The government of India choose the same day the movement started at the beginning of the twentieth century.

Back in 1905, the Swadeshi movement started in Calcutta, now known as Kolkata, as a protest against the partition of Bengal by the British Government. The movement was aimed to motivate people to boycott foreign products and to promote Swadeshi i.e. local goods.

To mark the 110th year of the Swadeshi Movement, Prime Minister Narendra Modi inaugurated the first handloom day in College of Madras' Centenary Corridor, Chennai. Over the years, the Government also implemented a number of schemes to help handloom communities. Some of these schemes are National Handloom Development Programme (NHDP), Handloom Weavers Comprehensive Welfare Scheme (HWCWS), Comprehensive Handloom Cluster Development Scheme (CHCDS) and Yarn Supply Scheme (YSS).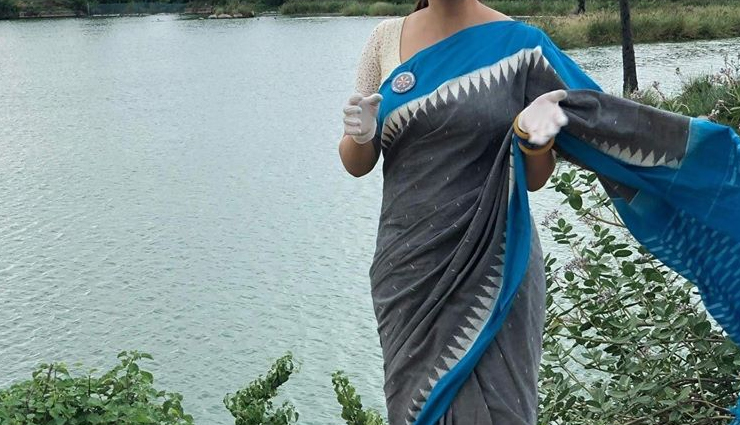 A saree has always been around the fashion landscape. Be it a wedding or a religious ceremony, a saree brings along the special touch that is required to complement the feel of that occasion. However, a salwar suit or lehenga is super-convenient to wear but is it the key wedding style you are looking for?

Can a lehenga steal the thunder of saree? We don't think so! If this wedding season, you are the bride-to-be or attending a wedding and looking to go on the shopping spree to find the perfect outfit for the wedding, we give you 5-reasons why you should be wearing a traditional handloom sarees instead of opting for another look!

# A saree is forever!

Unlike other fashion trends, a saree never goes out of style or fashion. A saree ages like a fine wine and the years, if anything, add beauty and a dash of class to its beauty. A saree evolves into a vintage treasure as the years pass it by. Since saree stays on the fashion circuit, you never have to even worry about staying updated with the current trends. Moreover, it becomes the prized possession that you would like to give to your daughter and your daughter would pass on to hers. The handloom sarees online turns out to be the unbreakable bond that makes the most pious of a relationship even stronger.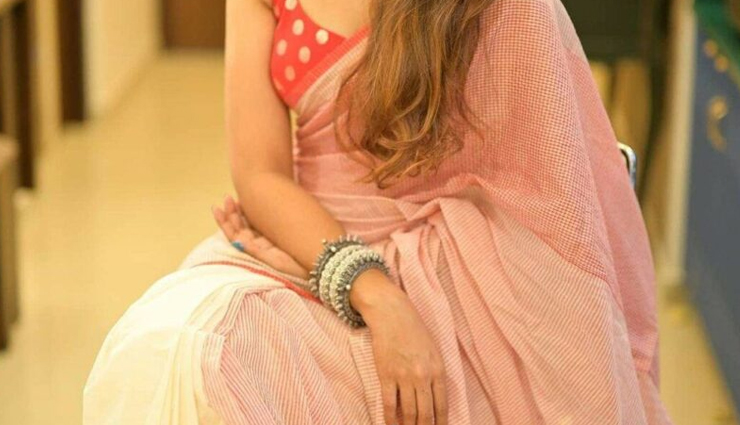 # A saree is a versatile outfit

It is quite impossible to get bored with a saree. You can pep up your look with jewellery, accessories, a different hairdo or a new blouse. You can wear your traditional handloom saree in a different style, every day! Flaunt the ikkat pallu in a Gujarati style pallu or wear it in a traditional style to grace a family occasion. Show off your statement blouse with a neck drape. Elevate your style quotient by completing your look with a crop top or wearing a saree with a belt! The fusion saree style lets you redo your ethnic wear without costing you a penny. If this still doesn't cut for you, you can always refashion your saree into a tunic, a dress or an Anarkali!

# A saree flatters

That's what essentially it does. When having a particularly dull day, wear a saree to your work. Let its magic unfurl as you twirl. It lends you a sexier silhouette and makes you look like the diva you are! You don't have to go on a crash diet weeks ago to fit into it! Isn't it such a relief!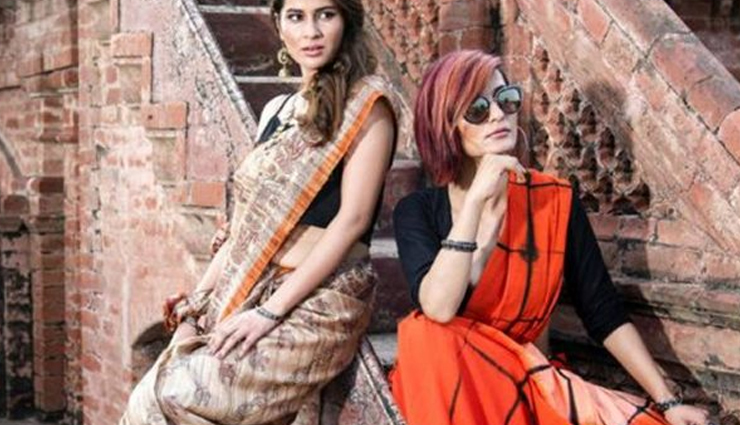 # A saree lets you be you

Don't lose yourself in the crowd. Instead, stand out and be the quintessential Indian woman who knows how to embrace her culture while showing off her modern side. Wear a kanjivaram silk saree with a sports jersey or a button-down shirt. Team up your cotton saree with a denim jacket! Why not wear a saree, when you can do so much with it!

# A saree ticks all the boxes

Wearing a saree is a win-win. You get to be you and your mother is going to be extremely happy seeing her little princess donning a saree! It lets you be traditional without letting you leave the very essence of being you!

So, ladies, give it a thought. You can do so much with a six-yard stunner. It is for you today and tomorrow as you weave beautiful memories to be reminisced about.
Tags :