Home

›

Platinum Rings For Men: Stylish And Masculine Designs
Platinum Rings For Men: Stylish And Masculine Designs
By: Pinki Fri, 04 Aug 2023 11:15:13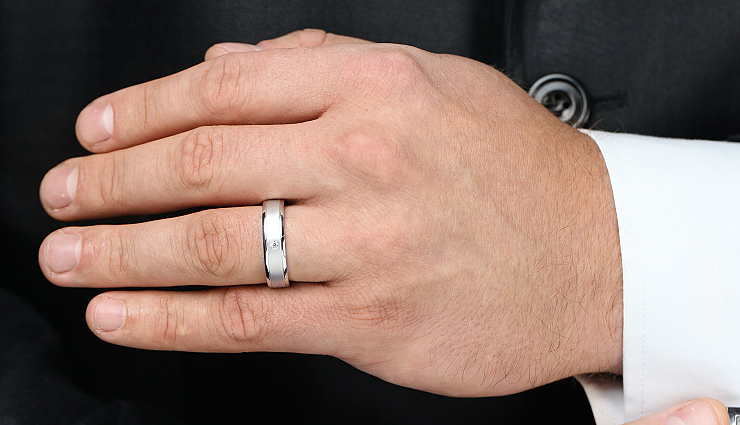 Platinum has long been associated with luxury and elegance. Often considered a symbol of everlasting love and commitment, platinum rings are a popular choice for engagement and wedding bands. However, platinum is not limited to women's jewellery; it has also gained popularity in men's fashion. With its unique characteristics and unmatched sophistication, platinum men's rings have become a stylish and masculine statement in the world of jewellery.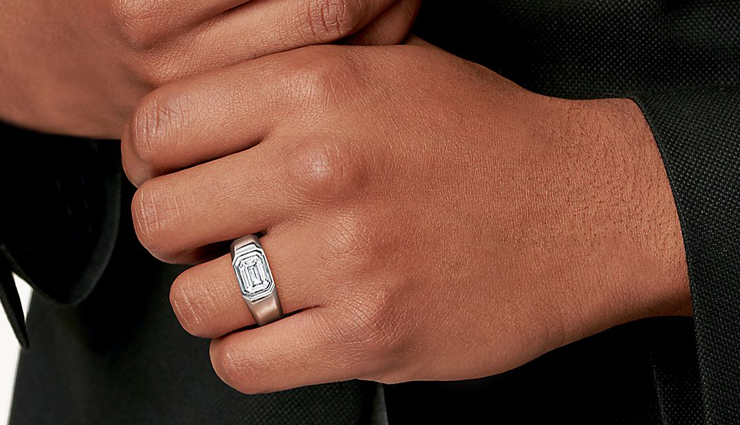 The Allure of Platinum

Platinum is a rare and precious metal valued for its stunning lustre and durability. Its rarity, in comparison to gold, makes it exclusive and coveted by jewellery connoisseurs. Men, too, are drawn to its understated elegance and the fact that it exudes a sense of strength and endurance. Platinum's natural white colour complements various skin tones, making it an ideal choice for any man looking to elevate his style.

Durability and Longevity

One of the key reasons why platinum is preferred for men's rings is its exceptional durability. Platinum is a dense metal, resistant to wear and tear, making it ideal for daily wear. Unlike other metals, platinum doesn't easily scratch, tarnish, or lose its shine over time. Men with active lifestyles often find platinum rings to be a practical and reliable choice, as they can withstand the rigours of everyday activities while retaining their beauty for a lifetime.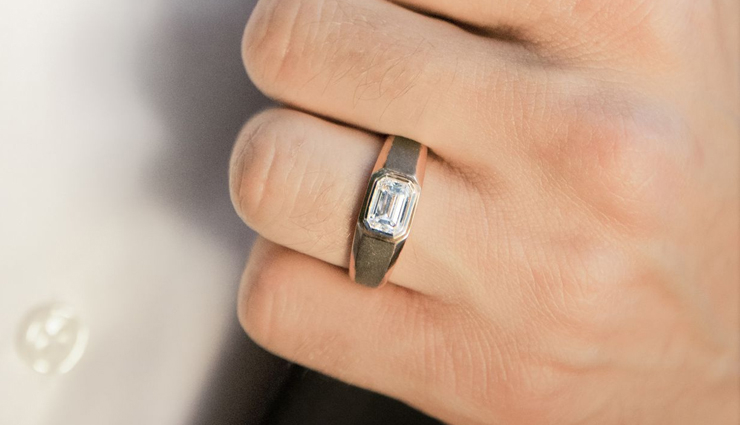 Design Diversity

Platinum ring for men come in a wide array of designs to suit different tastes and styles. From simple and classic bands to intricate patterns and detailed engravings, there is a platinum ring to match every man's personality and preferences. Many men appreciate the versatility of platinum, as it effortlessly complements both formal and casual attire. Whether you prefer a minimalist look or desire a ring with unique embellishments, there is a platinum ring that will reflect your individuality.

Incorporating Diamonds and Gemstones

While some men prefer the understated elegance of a plain platinum band, others may opt for the brilliance of diamonds or the pop of colour from gemstones. Platinum is an excellent setting for diamonds and gemstones, enhancing their beauty and allure. Men's rings with diamonds or coloured gemstones offer a striking contrast and a touch of extravagance without being overly ostentatious. Such rings are particularly popular for engagement rings and special occasions.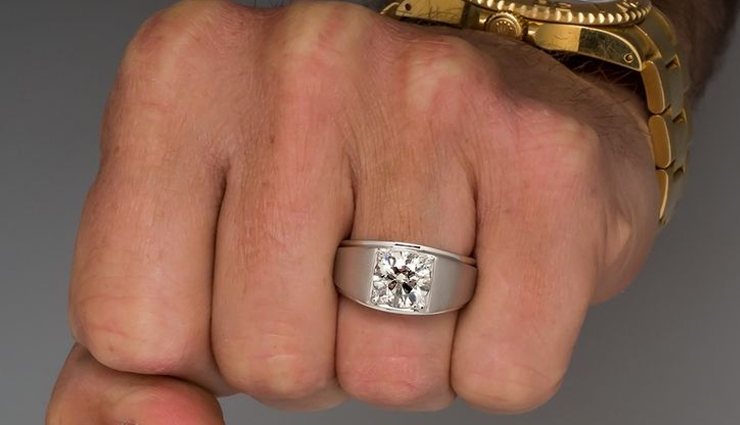 Personalised Engravings

A thoughtful way to add sentiment to a platinum ring is through personalised engravings. Engraving a meaningful date, name, or a short message inside the band adds an intimate touch to the ring. Personalised rings of platinum become cherished keepsakes, and the sentiment behind the engraving strengthens the emotional bond with the jewellery.

Vintage and Contemporary Styles

Platinum ornaments for men are available in a range of styles, catering to both vintage enthusiasts and modern trendsetters. Vintage-inspired designs with intricate motifs and filigree work appeal to those with a penchant for timeless elegance. On the other hand, contemporary styles boast clean lines and bold shapes that resonate with the tastes of modern men. Whether you admire the grace of the past or embrace the spirit of the present, these rings offer myriad options to express your individuality.
Symbol of Commitment

While platinum men's rings are undoubtedly stylish and fashionable, they also hold significant emotional value. For many men, a platinum ring symbolises commitment, love, and devotion. As engagement and wedding bands, these rings represent a promise of eternal love and unity, creating lasting memories for couples embarking on a new journey together.

In conclusion, platinum rings for men seamlessly combine style and masculinity, making them a sought-after choice in men's jewellery. With their durability, versatility, and unique allure, platinum men's rings are more than just adornments; they are symbols of strength, commitment, and timeless elegance. Whether it's a classic band or a ring with diamonds and gemstones, they add a touch of sophistication to any man's wardrobe, making a powerful and refined statement.