Home

›

5 Effective Remedies To Treat Sunstroke At Home
5 Effective Remedies To Treat Sunstroke At Home
By: Kratika Fri, 18 Nov 2022 7:29:21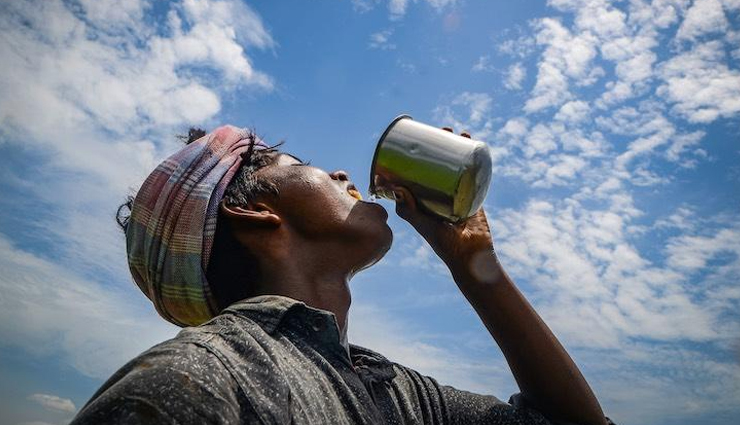 Due to the scorching heat of the sun during summer, sunstroke is a common condition affecting many people. An abnormal increase in temperature over the last decade has claimed many lives. Reports state that approximately 25 lives were lost in Maharashtra due to heat stroke this year. You'll be surprised to learn that this has been the highest number of sunstroke-related fatalities compared to the past few years.

Another alarming fact is that India witnessed more than 1000 deaths due to sunstroke between 2010 and 2019. All these facts reveal how dangerous sunstroke can be. Reports also claim that there is an increase in deaths every year due to sunstroke . So, remember to take proper precautions; else, sunstroke can prove fatal.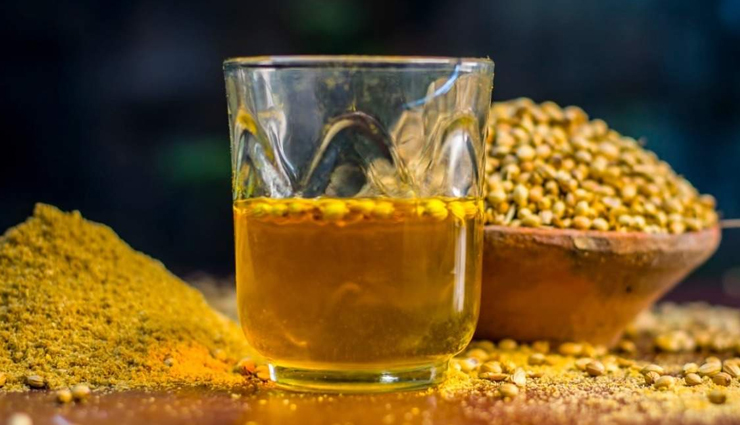 # Coriander water

Dhania Patta or coriander is an effective herb with which to cool down your body. While sunstroke increases your body temperature, drinking coriander water cools it instantly. Coriander reduces anxiety and provides good relaxation. As per Ayurveda, this herb balances not only your pitta levels but also other doshas like Kapha and Vata. Use it as a garnish on your dishes or drink warm water infused with coriander seeds. This is an effective sunstroke treatment in Ayurveda that is simple and healthy.

Another way of using coriander is by extracting its juice and drinking it. During sunstroke, if you are facing rashes on your skin, you can also apply this juice to it. Now you don't have to worry about thinking about how to reduce body heat. Ayurveda remedies are easy to follow and help minimize both vomiting and nausea.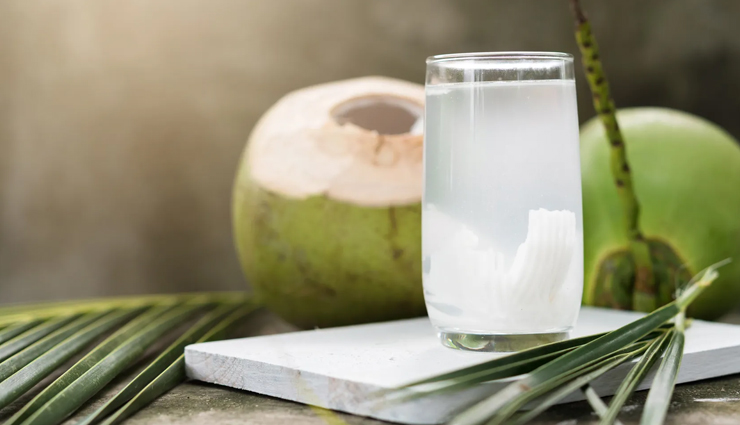 # Coconut water

During sunstroke, your body experiences severe dehydration. Hence, it is important to drink plenty of fluids. When your body sweats, your body also loses a lot of electrolytes along with sweat. This is the main reason for feeling dehydrated. One of the easiest sunstroke treatments at home is to buy tender coconuts and drink coconut water daily during summer.

Not only does it prevent dehydration, but coconut water is also capable of restoring lost electrolytes. Coconut water is packed with potassium, healthy fats, and various other essential nutrients that help you cope with excess heat. Ayurveda recommends drinking coconut water as a part of your summer diet.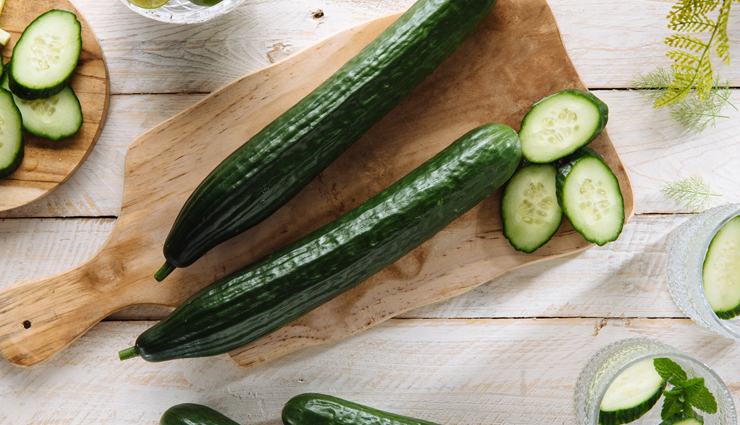 # Add cucumber to your diet to stay cool

This low-calorie vegetable contains many essential minerals and vitamins. Since it is a watery vegetable, including it in your meals can prevent dehydration due to sunstroke. If there is proper hydration in your body, your body temperature is regulated properly. Not only does cucumber helps you keep your body cool, but it also reduces any urination problems.

No wonder Ayurveda calls it Susheela. This means a substance that is a natural coolant. When you follow this simple sunstroke treatment in Ayurveda, you can manage sunstroke with ease. Make a cucumber drink along with lime and mint to quench your thirst and pamper your taste buds at the same time!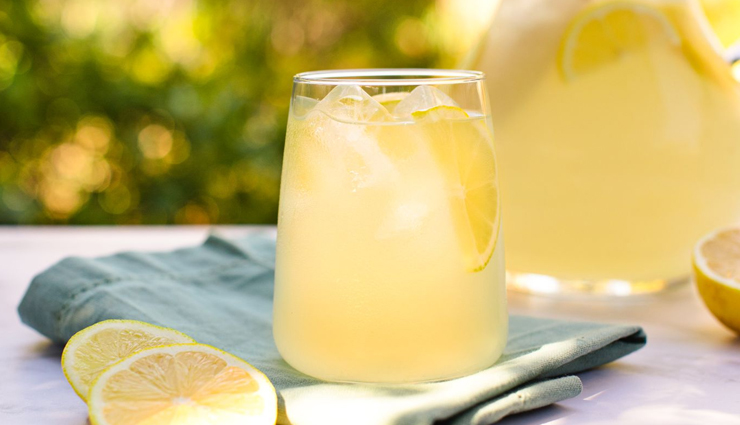 # Drink lemonade and fight sunstroke

While you may be aware that lemon is a citrus fruit rich in vitamin C, did you know that it aids in hydration too? No wonder many love drinking lemon juice during the hot season! Being a natural diaphoretic, lemon is capable of eliminating sweat from your body. This reduces the heat in your body and cools it down instantly.

As per Ayurveda, lemon also helps hasten your digestion and promote good oral health. Starting your day with a glass of lime water is more than enough to help you manage sunstroke. If you are wondering how to reduce body heat, Ayurveda suggests this simple home remedy that anyone can follow without going out of their way.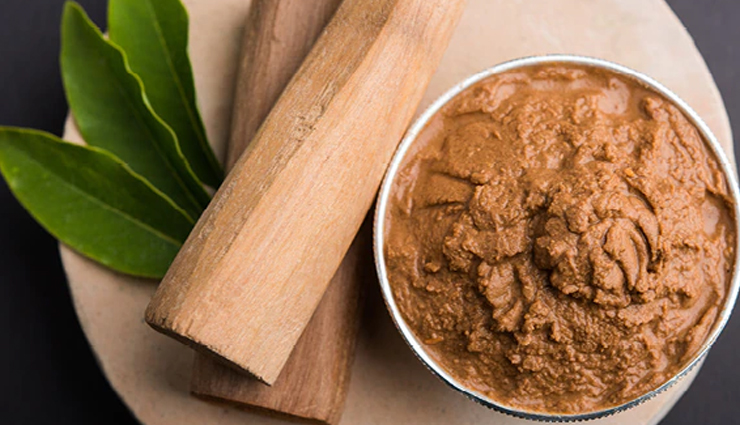 # Apply sandalwood paste to lower your body temperature

The use of sandalwood is popular in many ayurvedic formulations like ubtans. Right from the common cold to digestive issues, sandalwood is a boon for many skin problems too. With its natural cooling properties, you may apply it to your chest and forehead to reduce your body heat.

In case of rashes, you may apply the paste to calm irritable skin. You can massage sandalwood oil on your forehead too to get good relief from headaches due to sunstroke. With such an easy and simple sunstroke treatment at home, you need not invest in expensive lotions during summers!