Home

›

5 Health Benefits Of Betel Leaves
5 Health Benefits Of Betel Leaves
By: Pinki Wed, 29 Jan 2020 12:43:56
Betel leaf is such a part of our life that it is their in every important occasions. We use it in our prayers, in home remedies, for welcoming our guests and in all our ceremonies. Betel leaf is called vetrilai in Tamil, paan ka patta in Hindi and it's botanical name is Piper Betle. If you happen to visit any rural village in Tamil Nadu, chances are you will definitely find at least one person with small betel leaf pieces stuck to both sides of their temples. This remedy has been long used for treating sinus headaches by us and is quite effective.

Chewing betel leaf also is a tradition that has been followed for thousands of years and many associate betel leaf for only making paan. According to my humble opinion most of us are ignorant of the wonderful benefits of this amazing plant and should try to make use of it's wonderful benefits.

* For Indigestion

You will be amazed at how effective this remedy is for gastric problems. We use betel leaf, omam (carom seeds) along with a pinch of salt for this remedy. When we are bloated which is usually the case after large greasy meals or eating out a lot, we burp a lot, experience uneasiness, sluggishness, lack of hunger and bloating. This remedy with betel leaf will work well for all these symptoms. Both carom seeds and betel leaf by themselves are very good for treating indigestion but when combined together it makes a very effective home remedy. Making this remedy couldn't be any simpler. Just take a fresh betel leaf, add carom seeds and a pinch of salt. Roll it up, chew and swallow it with a glass of water. But try to use fresh, tender betel leaf for the remedy and this remedy can be used for children too.

* For Cold

Betel leaf is very good for treating cold and the best way to use betel leaf for treating cold is by making a kashayam with it. Any herbal extract that is used for treating illness is called kashayam and it can be very elaborate or very simple like this betel leaf kashayam. Usually kashayam is made by boiling the herbs with the water but for this remedy we need fresh extract. It does not matter whether it is a simple recipe made with just 1 or 2 ingredients or with many ingredients, they always work their magic. Betel leaf kashayam is simple to make and gives very good relief from chest congestion. To make the kashayam, take a single betel leaf and grind it along with boiled water in a mixer and extract the juice. To this juice add a pinch of pepper powder and a pinch of dry ginger powder. Your kashayam is ready, for children above 3 years 1 tsp of this kashayam will give good relief from chest congestion, for adults 2 teaspoons will work well.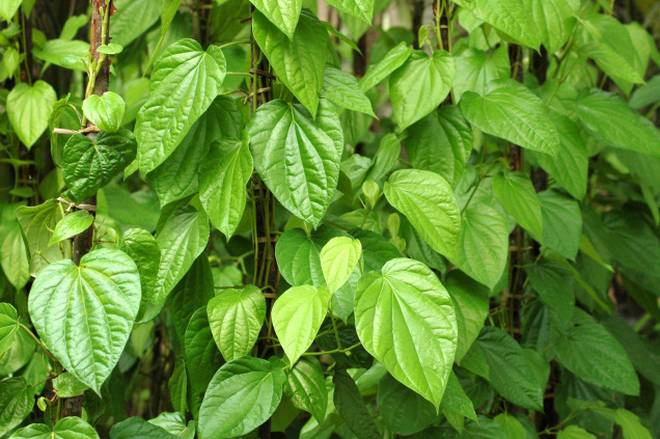 * For Headache

For headaches, you can either apply small pieces of fresh betel leaf on either side of the temples or the fresh extract which is more potent. To make the extract, grinding the betel leaf along with very little boiled water and extract the juice. Now add few drops of camphor essential oil to the extracted juice. Apply this mixture on temples to get good relief from headache. We can also boil the leaves in water and inhale the steam.

* Antidote For Poison

Betel leaf if had along with peppercorns acts as a natural antidote for minor insect poisons and can be really useful. Take a single betel leaf and and place 4 to 5 peppercorns in the middle, fold to make a parcel, chew and swallow. This remedy can be given to young children too. You can also boil the two ingredients along with a cup of water till it is reduced to half, strain and use it as a home remedy for treating indigestion.

* For Pimples

For treating pimples, make a smooth, thick paste of tender betel leaves along with little boiled water and apply on the spots. As a preventive measure, we can also make a face wash liquid with betel leaves by boiling the betel leaves in water and using that water to wash the face. This same liquid can be used for gargling for treating sore throat. Betel leaf juice (it should be thick) can be applied externally on the skin to treat skin diseases like psoriasis and eczema. Betel leaf can be used for babies to treat stomach pain due to heat. We always massage the lower abdomen with pure castor oil for it, we can also smear castor oil on a betel leaf and warm the leaf over a lamp and apply the warmed leaf over their abdomen. This compress is very comforting to the babies, but please be very very careful about the heat, check every single time on yourself before applying the leaf on the babies as it is easy to overheat the leaves.