Home

›

5 Health Benefits Of Rooibos Tea
5 Health Benefits Of Rooibos Tea
By: Sandeep Fri, 13 Mar 2020 7:07:05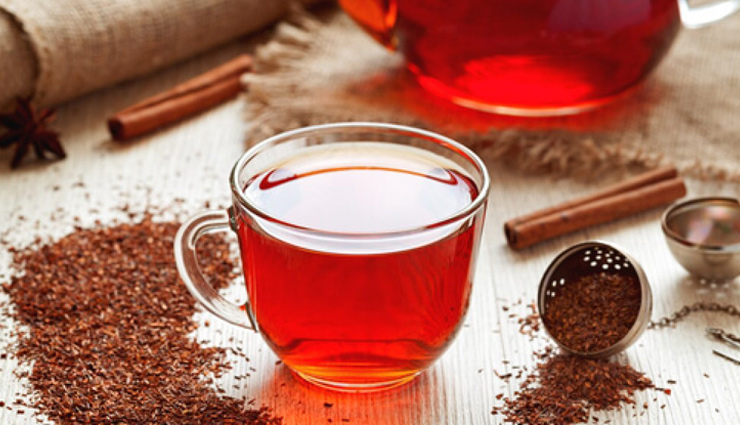 A beautiful fragrant red herbal tea with a naturally sweet taste and floral aroma, Rooibos grows exclusively in the Cederberg Mountains of South Africa and on a bush that is very unlike traditional tea plants. The Red Bush (Rooibos) grows about 3 feet tall and has needle-like leaves similar to a pine tree.

Though almost all commercially available Rooibos tea is naturally fermented and dried to reach its deep red color, the Rooibos leaves are green when harvested and this un-fermented tea is available in some specialty places and is higher in antioxidants.

* Quercetin

Rooibos has also been identified as a source of the flavonoids luteolin and Quercetin, containing about 1.5 mg per cup. In lab tests, these flavonoids seem to have a protective effect against certain types of cancer and cause cancer cell death in lab studies.

* Iron Absorption

Rooibos is often recommended during pregnancy and for those who are anemic because it may help with the absorption of iron and other nutrients.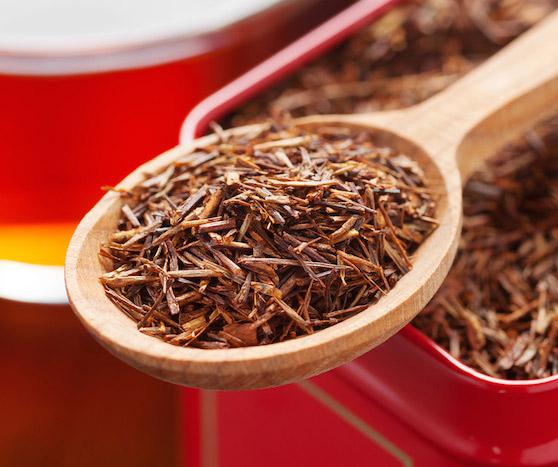 * No Caffeine

Rooibos tea is naturally caffeine free, making it an excellent drink choice and antioxidant source for those avoiding caffeine and who can't drink coffee or other teas. It is also low in tannins, which although they are considered beneficial, some people can't tolerate them. The lack of tannins is also why Rooibos does not have a slightly bitter taste like some other teas do.

* No Oxalic Acid

Oxalic acid is a naturally occurring compound in teas, chocolate and some fruits and vegetables like raw leafy greens. When the body is functioning optimally, oxalic acid is naturally eliminated through urine, but it can combine with minerals in the body to create oxalates, a type of salt crystal.

* Better Sleep

Rooibos also has naturally soothing properties that work on the central nervous system to promote relaxation. This is one reason it is often given to children in South Africa, but many also turn to it as a natural sleep aid and to help relieve insomnia. Another reason it may promote quality sleep is that it is often used as a caffeine-free substitute for traditional coffee and tea, since removing caffeine also helps improve sleep quality.
Tags :