Home

›

5 Healthy Snacks To Munch During Pregnancy
5 Healthy Snacks To Munch During Pregnancy
By: Kratika Mon, 22 Aug 2022 3:35:37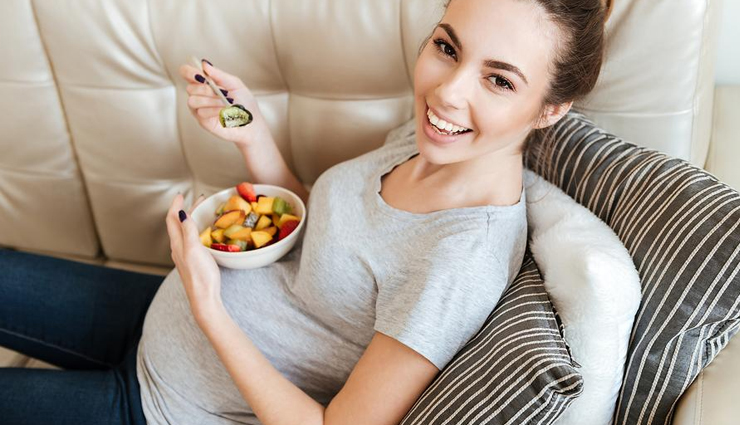 Needless to say, food cravings are natural during pregnancy. But as you get started to 'eat for two', remember to make smart food choices so that you get all the nutrition required to support your baby's development. To keep nutrition levels high, there are various easy and healthy snacks for pregnant women that are worth trying.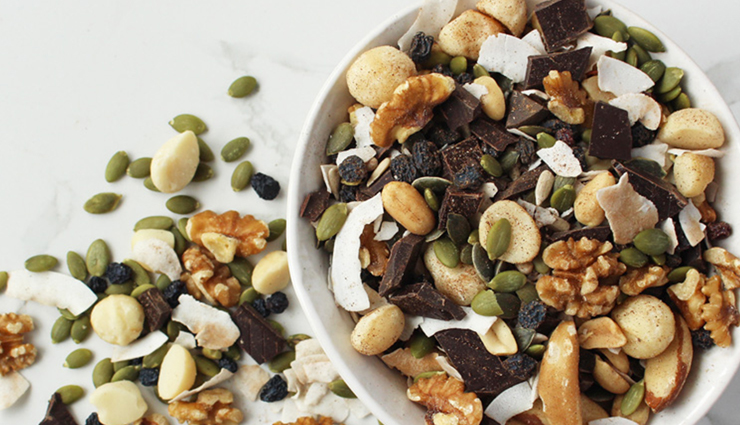 # Trail Mix

Amongst the good snacks for pregnant women, trail mix is quite flavourful and filling. One can get a pack from a nearby grocery store or make it at home using ingredients of personal preferences. A healthy trail mix must contain nuts, seeds, dried fruit, and granola. These ingredients make it rich in proteins, healthy fats, and fibre which are vital for pregnancy.

How to make Trail Mix:

Take 1- ½ cup of nuts including almonds, cashews, peanuts, etc. Add 1 cup of raw seeds like sunflower seeds, pumpkin seeds, etc. Add ½ cup of fun stuff like chopped dark chocolate, popped popcorns, or pretzels. Spice it up with sea salt as per taste, a sprinkle of cinnamon, and a pinch of nutmeg and you are ready to go. Limit your portion to ½ cup per snacktime, storing the remaining in a ziplock pack.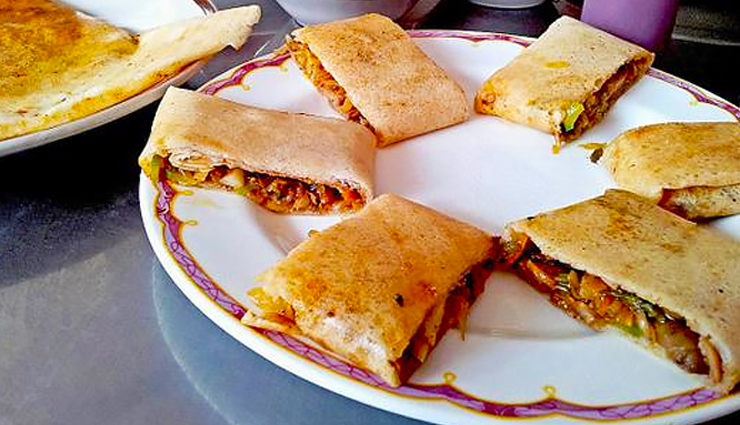 # Mexican Dosa

Healthy morning or evening snacks for pregnant ladies can include a Mexican dosa. Instead of the traditional potato filling in a dosa which is too high in carbohydrates, a Mexican dosa can be the perfect alternative, providing the required nutrition and perfect taste.

How to make Mexican Dosa:

You will need 1-1/2 cups of dosa batter with about 6 teaspoons of cooking oil. To make the dosa filling, mix 1 cup of baked beans with finely chopped spring onions, capsicum, chilli powder, tomato ketchup, red chilli sauce, jeera powder, and salt in a large mixing bowl. Mix them well and keep them aside.

Prepare a dosa on a flat tawa. Place a portion of stuffing in the centre and sprinkle cheese evenly over it. Fold the sides over. Your Mexican Dosa is ready!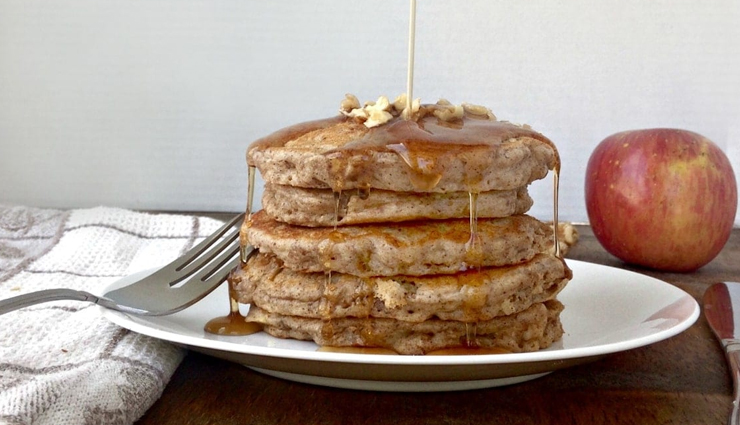 # Jowar, Apple, and Walnut Pancakes

The ingredients make these pancakes ultra-rich in iron, making it a perfect snack for pregnant women. It is extremely helpful in satisfying the sweet craving during pregnancy.

How to make Jowar, Apple, and Walnut Pancakes:

Take a large bowl. Add 1/2 cup jowar flour, ½ cup unpeeled grated apples, finely chopped walnuts, and almonds. Add ¾ cup of milk and 3 tablespoons of grated jaggery. Mix the ingredients well and keep them aside. Heat a non-stick uttapam pan, grease it well, and pour the mixture into each mould. Cook till both sides turn golden brown.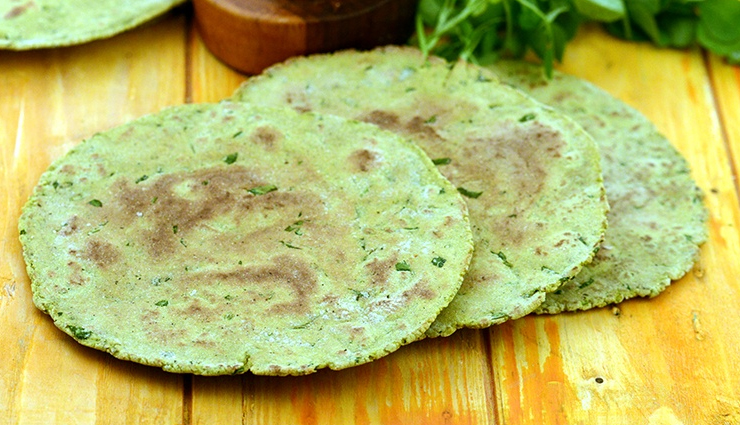 # Oats Methi Multiflour Khakhra

Khakhra, a Gujarati cuisine, is crispy, tasty, and full of iron. It is one of the best snacks for pregnant women that they can binge upon without any guilt. You can bite upon it with a cup of tea or simply grab one when hunger strikes.

How to make Oats Methi Multiflour Khakhra:

Take all ingredients in a deep bowl – ½ cup oats, ½ cup methi leaves finely chopped, ¼ cup jowar flour, ¼ cup ragi flour, ¼ cup whole wheat flour. Add spices to taste – Haldi, green chillies, ginger paste, garlic paste. Add 1 teaspoon of oil. Knead the mixture into a soft dough using water. Divide the dough into small portions. Roll out each portion into small rotis and cook them on low flame till crispy.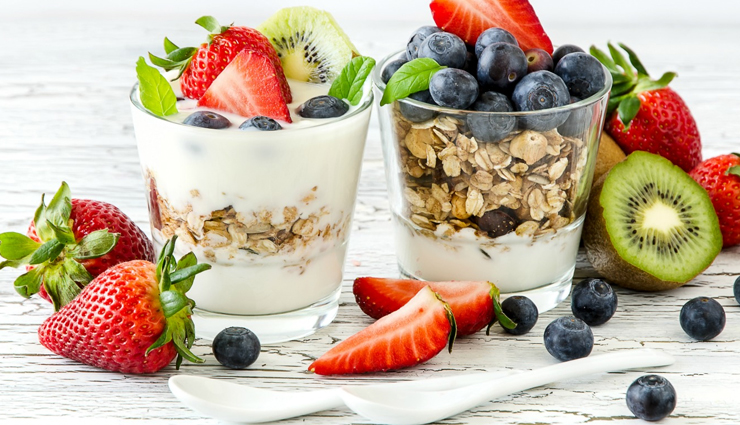 # Fruit Yoghurt

Good snacks for pregnant women must include all seasonal fruits with high amounts of proteins and calcium, as they are crucial in baby's development. A smoothie made from yoghurt and fruits provides just that. Furthermore, its probiotic properties are easy on the stomach and improve gut bacteria.

How to make Fruit Yoghurt:

Take 1 cup of yoghurt (flavoured or plain). Add fruit puree or freshly cut fruits berries, chopped mango, ripe banana, diced apple, or peaches. Sprinkle a few nuts and raisins for fibre. Add honey or sugar to make it sweet. Else, squeeze lemon juice to make it tangy. Give it a nice toss and sit down to enjoy one of the best snacks for pregnant women.
Tags :