Home

›

5 Homemade Smoothies To Burn Fat Quickly
5 Homemade Smoothies To Burn Fat Quickly
By: Pinki Sat, 18 Apr 2020 2:22:48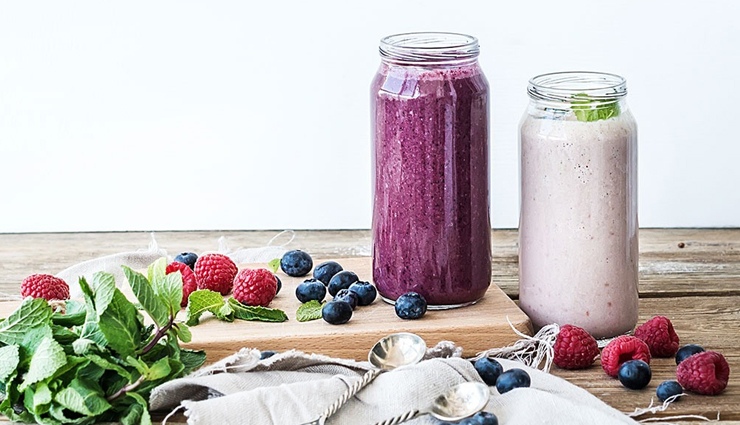 Belly fat is the most common and nasty problem for men and women and can be gained due to several reasons. For some it may be due to lack of physical activities while for others stress, anxiety and hormonal imbalances may cause such weight gain in abdominal region which is tough to get rid of. However, there always is exercise, healthy diet and healthy lifestyle to rescue in such situations. It is never too late to begin a healthy regime for workout and exercise. Right food is equally essential to re-gain loss of essential minerals in the process.

It is advised to check for allergies to a particular ingredient or any combination before resorting to regular consumption of the smoothies. These act best when consumed at the earliest since there are no added preservatives.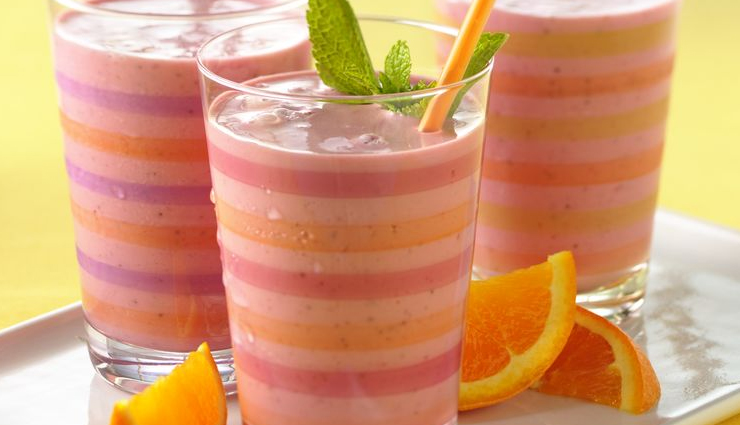 * Strawberry and Orange Temptation

To make this pound melting smoothie, take a clean blender and do the following

- Add roughly cut 10-15 strawberries – without greens
- 2-3 oranges after removing the pits
- About 150 ml of water
- Blend thoroughly and pour in a tall glass
- Add about a tablespoon of lemon juice and garnish with fresh mint leaves.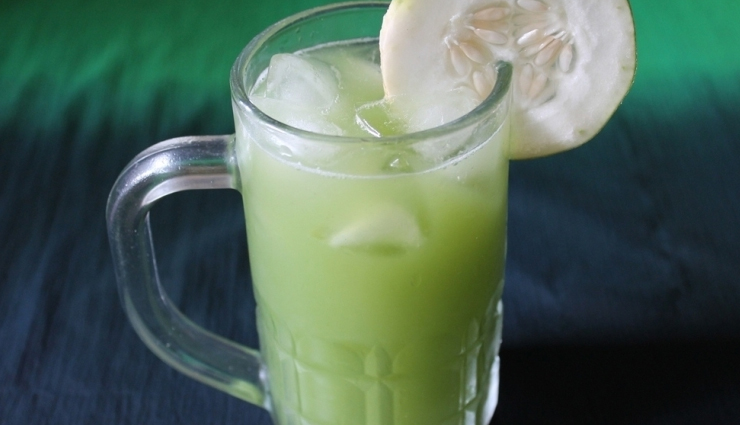 * Grapes and Cucumber Cooler

To beat the heat in summers, kick start your day with this amazing sweet and energy loaded smoothie. For preparation:

- In a blender take about 25-30 grapes (seedless)
- Add a medium size diced cucumber (peel/no peel as per choice)
- Pineapple chunks – half a cup, and 150 ml water
- Blend thoroughly and add water to give a smooth texture.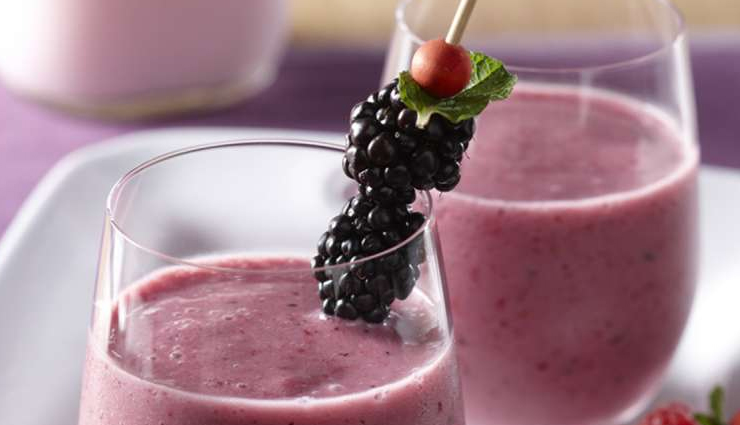 * Three Berry Treat

Berries are great for digestion and a mix of these give a unique flavour which is sweet and tangy at the same time. Berries are also good for digestion and need to be essentially included in diet plan when looking forward to lose some pounds. For this:

- Take blueberries, strawberries and raspberries in equal portions
- Add 200 ml (about ¾ cup) yogurt
- 3-4 drops of vanilla essence/ vanilla extract and
- ½ banana – peeled and diced
- Add all the ingredients in a blender and mix.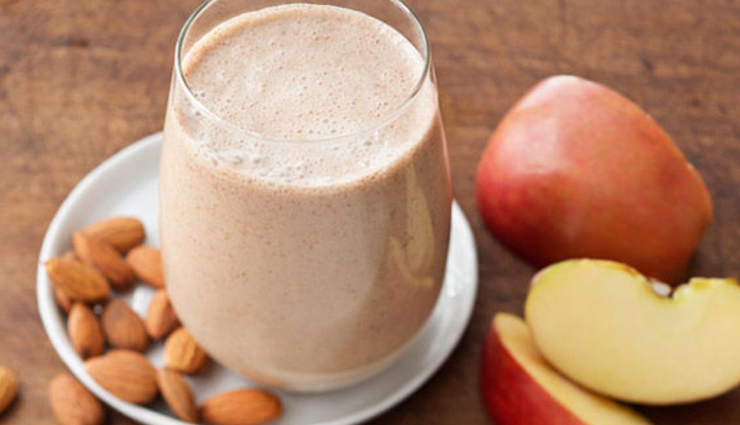 * Apple and Almond Smoothie

This is an instant filling recipe which is tasty and healthy for reducing belly fat. Simply mix:

- A peeled/unpeeled apple (medium sized)
- 1 1/2 cups of almond milk
- 2 tablespoons vanilla protein powder and
- Cinnamon and nutmeg powder as per taste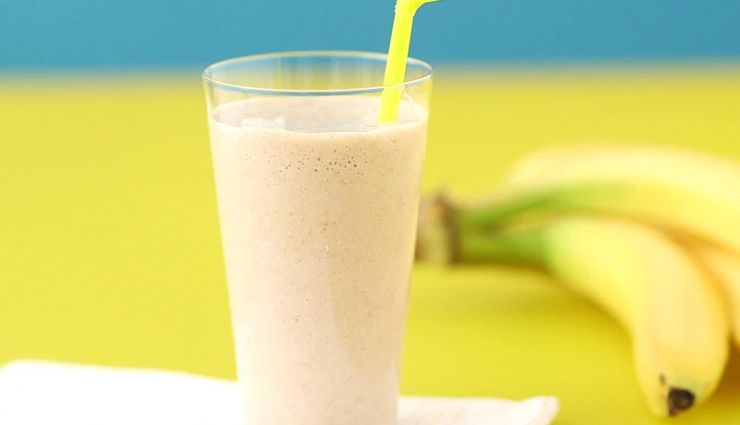 * Oatmeal and Fruit Nectar

The use of oatmeal makes this blend ideal for mornings. It fills your stomach at the same time as it helps reduce tummy fat. To make the smoothie:

- Take ½ cup oats, a cup of fruits of your choice and 10-12 cubes of ice
- Add a cup of milk and 2 tablespoons flax seeds
- ½ cup Greek Yogurt – unsweetened
- Blend and pour in a tall glass and enjoy the chilled nectar.