Home

›

5 Most Visited Tiger Reserves Of India
5 Most Visited Tiger Reserves Of India
By: Kratika Fri, 29 July 2022 8:27 PM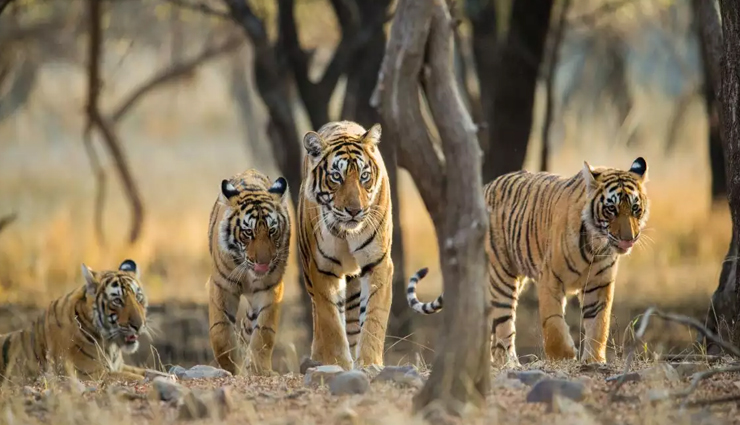 You must have seen or heard about many national parks of the country for jungle safari till date. But do you know about all the national parks? Probably not, so today we tell you about those national parks, where you will surely see many animals along with lions while doing jungle safari. If you are an adventure lover, then do plan to visit these places once your friends or family stunned.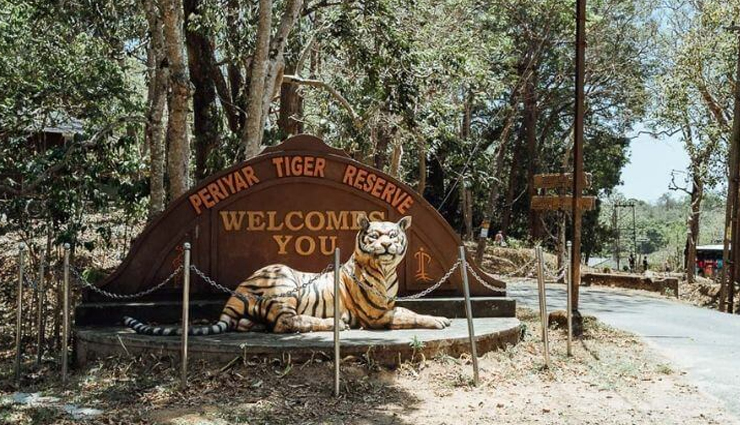 # Periyar Tiger Reserve, Kerala

Periyar Tiger Reserve is one of the largest and most well managed tiger reserves in India. Situated in the Periyar Valley in Thekkady and spread over the lush green foothills of the Southern Western Ghats, this sanctuary is known for its diverse wildlife and beautiful scenery. There have been continuous reports of increase in tiger population here. You can also enjoy boating in the vast waters of the Periyar River. Here you can easily spot rare species like Asian elephants, wild cats, lion-tailed macaques, Indian giant squirrels and sloth bears.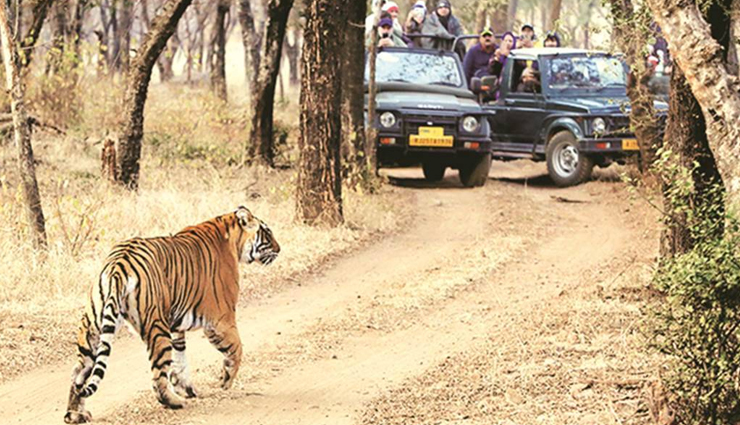 # Tadoba-Andhari Tiger Reserve, Maharashtra

The Tadoba-Andhari Sanctuary in Maharashtra boasts of a growing population of tigers. There are also a large number of leopards here. Apart from tigers, you can also spot more than 200 species of birds here. The lifeline of this sanctuary is Andheri River and Tadoba Lake, which provide fresh water supply to the ecosystem throughout the year.
# Dudhwa National Park, Uttar Pradesh

Located on the Indo-Nepal border in Lakhimpur district of Uttar Pradesh, Dudhwa Tiger Reserve is one of the most beautiful wildlife destinations in India. Dudhwa is known as an important tiger habitat, famous for the long-term existence of the Royal Bengal Tiger. Situated on the banks of the Suheli River, the reserve has a rich variety of flora and fauna, from colorful migratory birds to fierce animals. You can also spot different varieties of owls, storks, woodpeckers, kingfishers and sunbirds.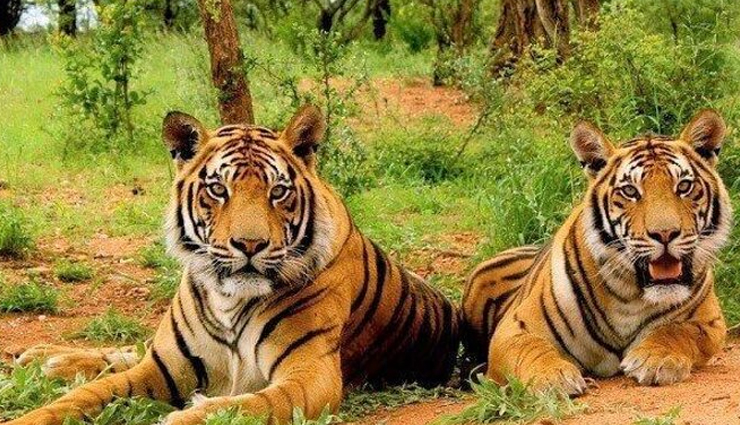 # Sariska Tiger Reserve, Rajasthan

Looking at the majestic Aravalli hills, this reserve park looks very beautiful in appearance. Sariska is considered in the Mahabharata as the place where the Pandavas discovered this sanctuary during the last year of their exile. Along with tigers, a wide range of wildlife can be seen here. Today, the park is home to many animals including leopards, tigers, chausinghas, rhesus monkeys and langurs.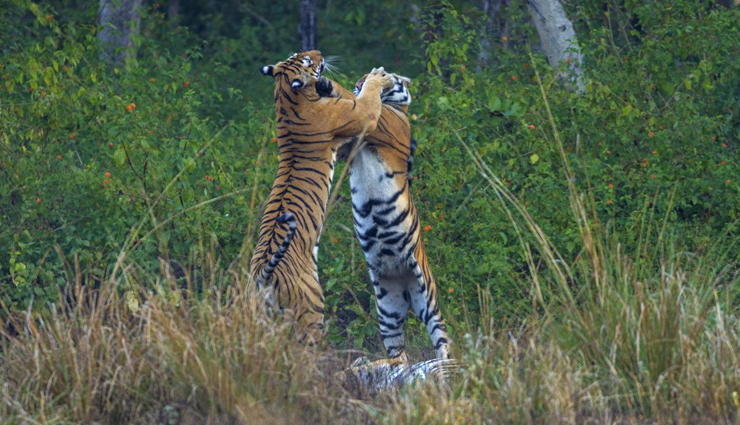 # Satpura National Park, Madhya Pradesh

It is one of the new wildlife sanctuaries in India. Although people know little about it, but gradually tourists have started coming here. The reserve has many inhabitants, such as leopards, gaurs, sambhars, chitals, wild boars and porcupines. The best thing about this national park is that you can also explore this place on foot with the help of a guide here. Here you can also enjoy kayaking, they are seen in only a few national parks of India.

Tags :