Home

›

6 Tips To Help You Sleep Better During Third Trimester In Pregnancy
6 Tips To Help You Sleep Better During Third Trimester In Pregnancy
By: Kratika Sun, 21 Aug 2022 4:26 PM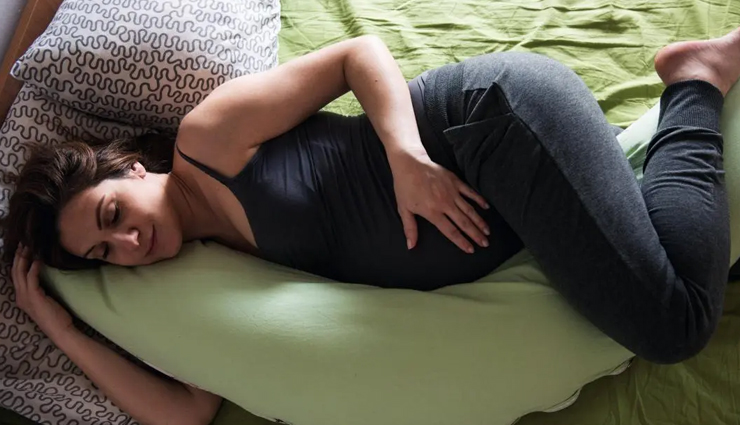 Reclined position, relax on your pillow, using a pillow, exercise, cramps at night, light food at night, clothing, limit drinking, keep room temperature cool, try to have positive thoughts and apply oil on legs and back are some of the important tips for third trimester sleep.

To become a mother is not easy you have to face many traumas starting from the first to the third trimester. Vomiting, nausea, back pains, and the worst thing goes with the sleepless nights. Especially in the third trimester, it becomes difficult to sleep with your grown-up baby bump. The belly weighs you down and your bladder gets pressurized which makes it difficult to sleep peacefully. The experience of a pregnant woman is different at each stage of pregnancy. In these stages actually when does the third trimester starts?

The hardcore third trimester begins with the 28th week of the pregnancy and ends till you give birth to your little one. That is from month 7 to month 9 you have your third trimester and discomfort level increases with each day from when the third semester starts. You have no choice with your bigger belly. It is a big one like a balloon which troubles you to sleep make feel like the delivery should happen the next day. But you have to wait and keep yourself calm until the baby arrives in this world.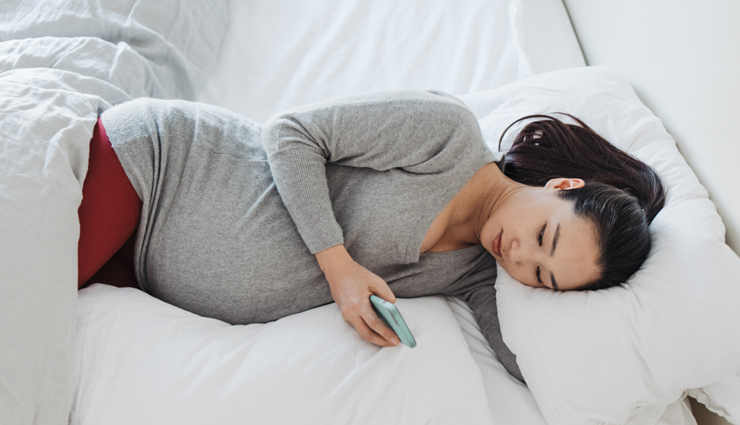 # Reclined position

Don't sleep straight much as you can start having a backache. Just simply roll over towards the right or the left side. And the best position is to sleep reclined with your knees folded. In this way, you feel relaxed with no pressure on the back or the stomach. Sleeping position while pregnant third trimester should be given special importance to keep your baby healthy. Sleeping towards the left sides is said to be a good position as the blood circulation flow is proper to the baby.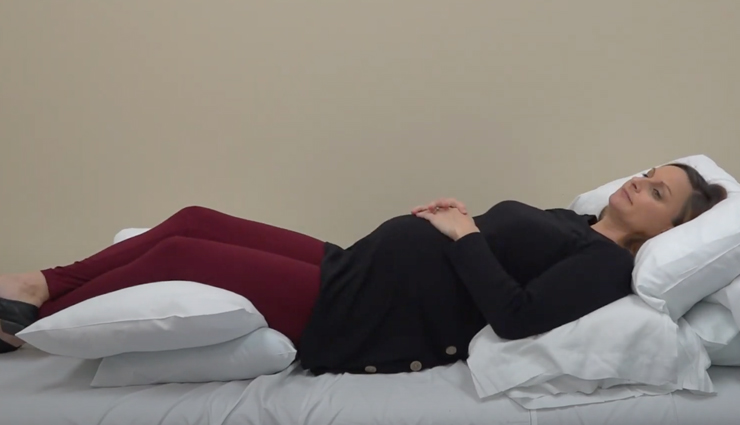 # Relax on your pillow

Until you keep your head relaxed on the pillow you will not fall asleep. Keeping mobile phones on till late nights is not a good practice. It does not make your mind relax to sleep instead it will keep you awake the whole night.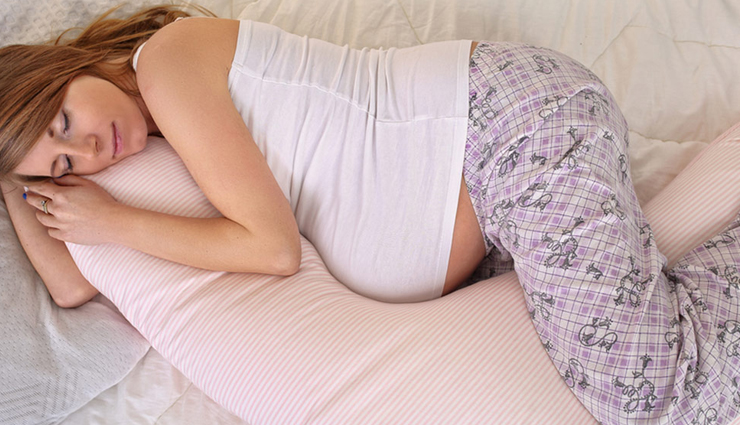 # Using a pillow

Using a pillow down your belly and between your legs if a good way of sleeping. Keep extra pillow with you when you lie down on the bed. There are extra-long pregnancy pillows available in the market, you can use them as well to raise your stomach and give soft support to the back and the hips. But don't use extra pillows down your head or you may have heartburns and acidity.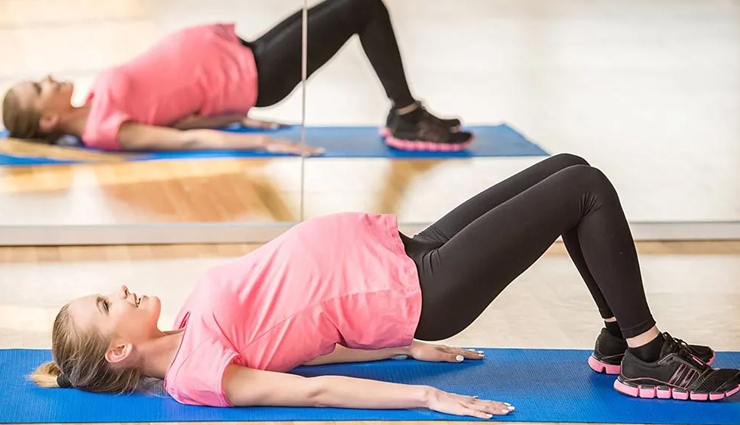 # Exercise

What is better than exercising?

Though you may not feel that happening to do exercises during the third trimester as the big belly is hard to handle with exercising. But a 30minutes walk in the morning or at night before bad make you sleep better and keep your baby healthy. You may feel lazy to exercise but keep yourself motivated to exercise for better health of the baby.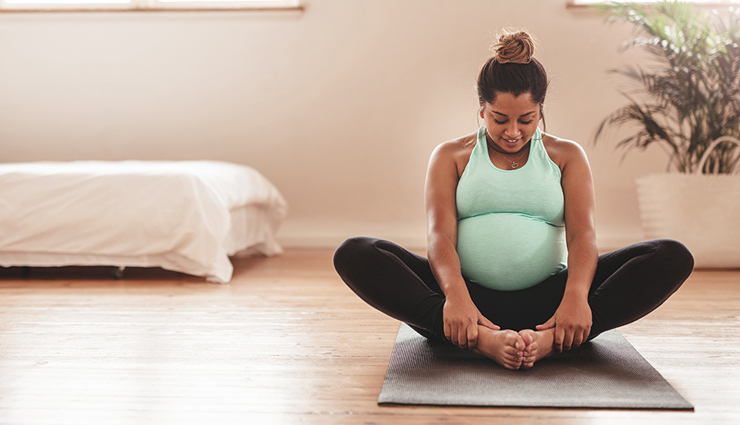 # Cramps at night

While entering the third trimester some small irritable things start to happen in which the cramp is the most common one. Cramps disrupt your sleep and once you awake it becomes difficult to fall asleep again. To avoid cramps to a little extent stretch your body especially the leg before sleeping.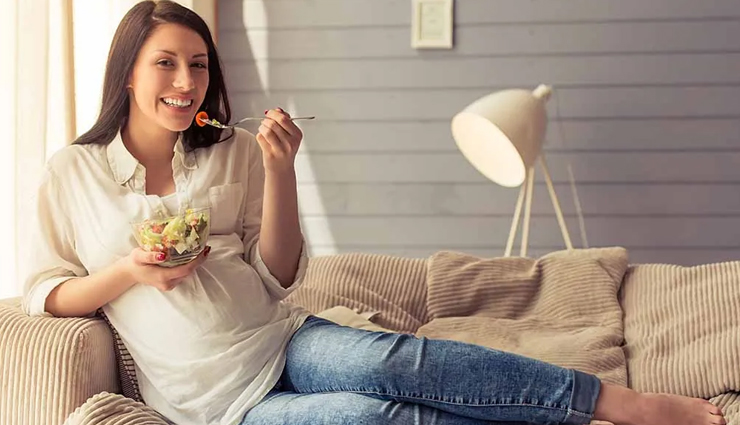 # Light food at night

Before sleeping does not jump for heavy food items. Instead, eat light food so that the already heavy stomach does not feel heavier while sleeping. Also, when you have heavy food heartburns and acidity may also happen which can affect your good night sleep. Stay away from spicy food as well they may make you feel uneasy before sleeping and hinder you from sleeping.
Tags :