Home

›

7 Foods That Helps To Fight Cravings
7 Foods That Helps To Fight Cravings
By: Pinki Wed, 29 Mar 2023 11:30:22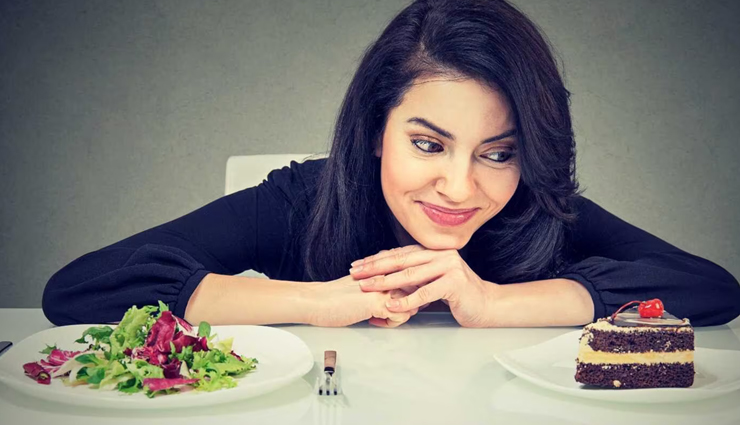 Do you get hungry when you're trying to lose weight? Many of us do. But if you get enough fiber in your diet, the hunger is more likely to go away. Natural foods and whole grains are a great source of fiber.

But some high-fiber foods are also high in fat and high in calories. If you want to curb your hunger and lose weight, use this list of natural foods for weight loss that are high in fiber but low in calories and low in fat. Cravings are intense desires for specific foods or drinks that can be difficult to resist. They can be triggered by various factors, including stress, boredom, or a particular aroma or taste. Giving in to cravings regularly can lead to unhealthy eating habits and weight gain, among other negative health consequences.

Fighting cravings can be challenging, but there are strategies that can help. One approach is to identify the root cause of the craving and address it directly. For example, if stress is the trigger, engaging in relaxation techniques or stress-reducing activities such as exercise, meditation, or yoga can help reduce the intensity of the craving.

Another strategy is to distract yourself by engaging in an activity that requires focus or physical activity, such as going for a walk, reading a book, or taking up a hobby. This can help shift your attention away from the craving and redirect it to something positive.

It is also important to make healthy food choices and avoid keeping unhealthy snacks in the house. Opting for nutrient-dense foods that are high in fiber and protein can help keep you feeling fuller for longer and reduce the likelihood of experiencing cravings.

Finally, it is essential to practice self-compassion and not be too hard on yourself if you occasionally give in to a craving. Remember that occasional indulgences are a normal part of a healthy, balanced lifestyle, and that one slip-up does not define your overall progress towards achieving your health goals.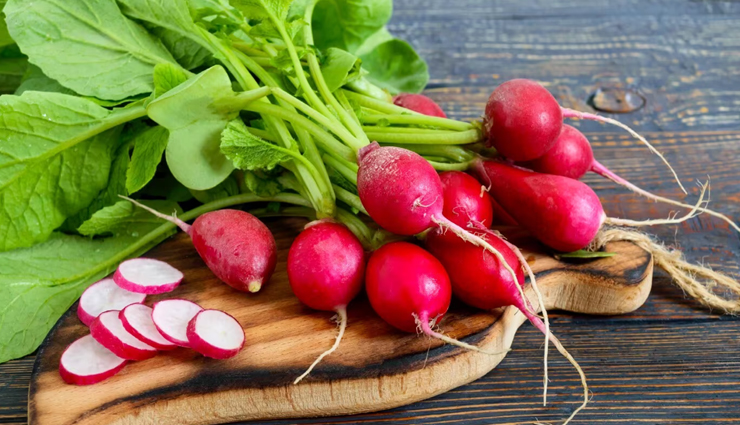 # Radishes

Radishes are crunchy, packed with flavor, and very low in calories. The fat-free veggie is also easy to store in the refrigerator and easy to pack when you need a snack on the go.

Radishes aren't the highest fiber vegetable, but you get 2 to 3 grams of fiber for every 20 calories (about 9 radishes) that you consume. If you don't like to eat radishes alone, chop them up and add them to your salad to give it a spicy pop of flavor. You can even cook radishes and eat them as a healthy side dish.​
# Chickpeas

Chickpeas, also called garbanzo beans, are one of the most versatile high-fiber foods. A half cup of the hearty bean provides about 140 calories and almost 6 grams of fiber.

If you love the nutty taste of chickpeas, you can eat them alone (try them roasted) or as a side dish, like this curried channa. Or make low-calorie hummus. You can also add whole canned garbanzo beans to soups and salads.
# Guava

Guava is a delicious tropical fruit that provides up to 45 calories and up to 5 grams of fiber per medium fruit. Guavas can be eaten raw or added to a healthy smoothie.

To make a smoothie with guava, combine any part of the fruit (all of it is edible!) with berries or citrus fruit. Strawberries and pineapple pair well with guava. Add dairy like skim milk or yogurt if you want, but you don't have to. You can even add spinach for a healthy dose of protein and even more fiber!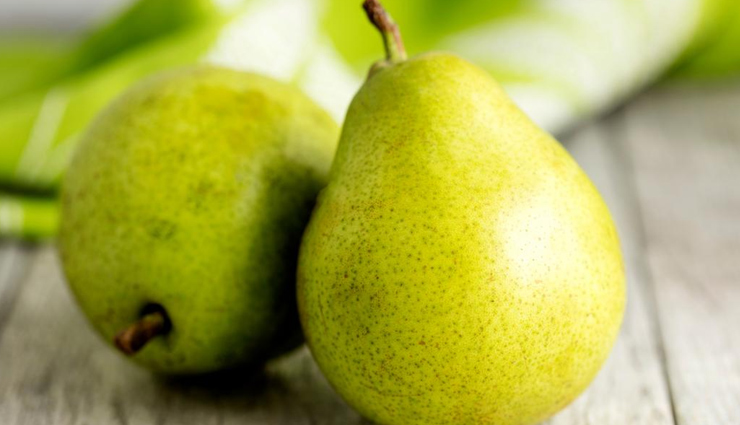 # Pears

Got a sweet tooth? A pear will satisfy your craving and deliver a healthy dose of fiber. A small ripe pear only has 85 calories but provides 5 grams of fiber. Eat a fresh pear raw as a snack, or add to cereal, yogurt, or oatmeal. And try poaching pears for a delicious dessert.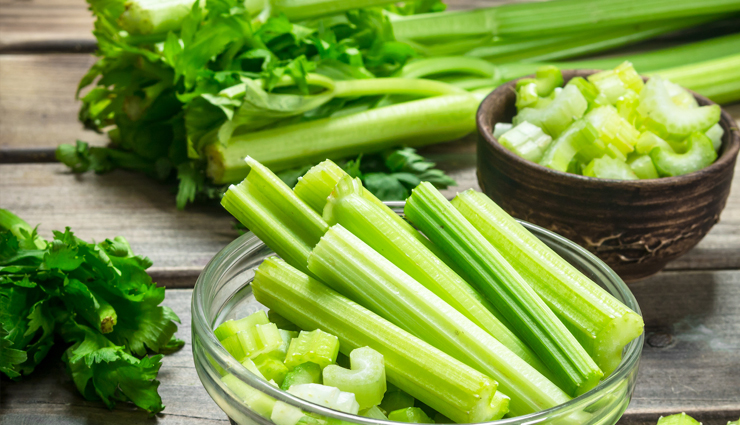 # Celery

Celery has a well-worn reputation as a diet staple. It's cheap, it's versatile, and it's super low in calories. Celery is also a good source of dietary fiber. A medium stalk of celery has just 6 calories and one gram of fiber. That doesn't sound like a lot of fiber, but if you consider all the ways you can use celery, those fiber grams can add up quickly.

Chop up celery and use it in a veggie omelet in the morning for breakfast, or add it to a green juice. Pack two or three stalks to munch on at lunch or add to a salad. You can even make cream of celery soup for dinner. Use white beans (more fiber!) instead of heavy cream to cut calories and keep the soup smooth.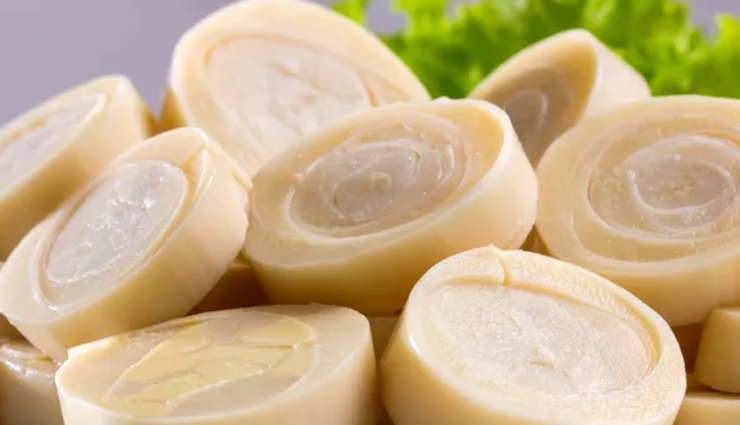 # Hearts of Palm

This crisp vegetable can be unfamiliar. At the grocery store, you're more likely to find it in the canned vegetable aisle than in the produce department. If you can find and prepare the fresh variety, you'll probably be able to decrease the sodium content and get a cleaner taste.

A full cup of hearts of palm (canned) has only 41 calories and provides about 4 grams of fiber. Many people compare the taste to asparagus or artichokes. Hearts of palm are easy to chop up and add to salads. They can also be cooked with lemon as a side dish. To decrease calories, use chicken stock instead of butter when you cook them.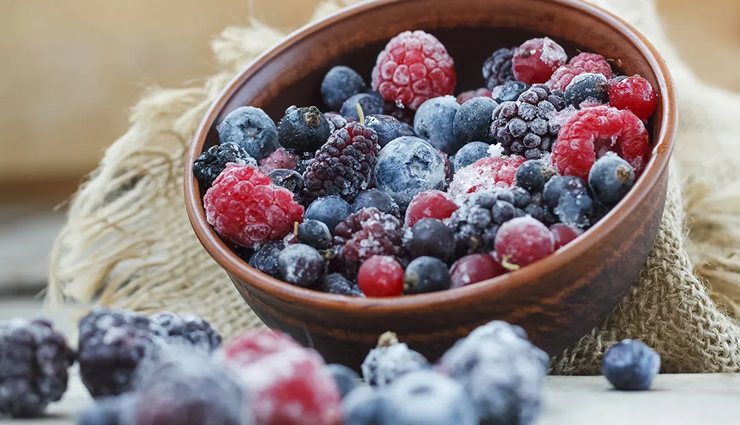 # c

If you're on a budget while you're trying to lose weight, you might avoid the high-priced packages of fresh berries in the produce department. But you can still keep berries in your diet. Just buy them in the freezer aisle instead.

Frozen berries are a great source of fiber as well as other healthy nutrients. Frozen unsweetened blackberries, for example, have 97 calories per cup and 8 grams of fiber. Frozen raspberries contain just 64 calories and 8 grams of fiber. Try a high-protein berry shake or a berry sauce for desserts.