Home

›

Yoga Poses To Help You Keep Your Heart Healthy
Yoga Poses To Help You Keep Your Heart Healthy
By: Priyanka Tue, 22 Dec 2020 8:03:26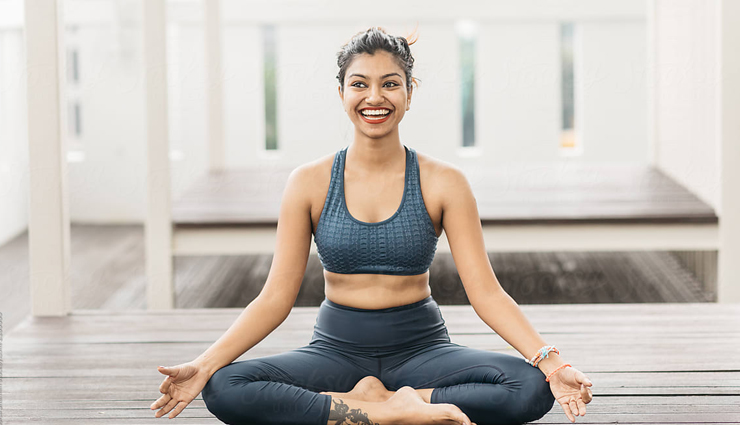 In winter, the problem of heart blockage increases significantly. This is because the blood circulation of the body slows down considerably in winter. Along with this, cholesterol has been said to be the main cause of heart blockage in the body. In today's era due to poor lifestyle, the problem of heart blockage has increased a lot. In the earlier times, the problem of heart blockage was seen only in the elderly, but today the problem of heart blockage is seen even in the youngsters. The reason for this is bad routines. Heart blockage stops our heartbeat. Along with this, you have to face chest pain, burning, fatigue and dizziness. By doing yoga yoga regularly, you can avoid the problem of heart blockage. Let's know about those yoga poses-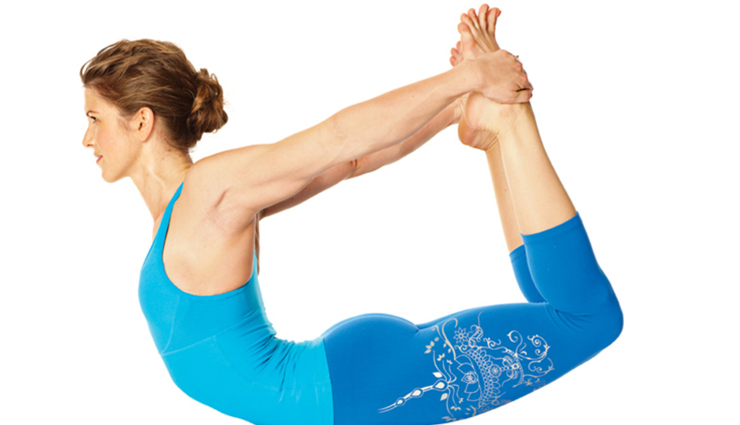 Dhanurasana Yoga For Heart Blockage.
Dhanurasana yoga can help you in correcting heart blockages. By doing this asana regularly, our body's cholesterol level is controlled.
#To do Dhanurasana yoga, first lie down on the yoga mat.
#After this, keep both your hands parallel to the body.
#Now bend your legs backwards.
#After this, hold both legs while moving your hands backwards.
#Pause at least 20 to 30 seconds in this situation.
#this at least 8 to 10 times.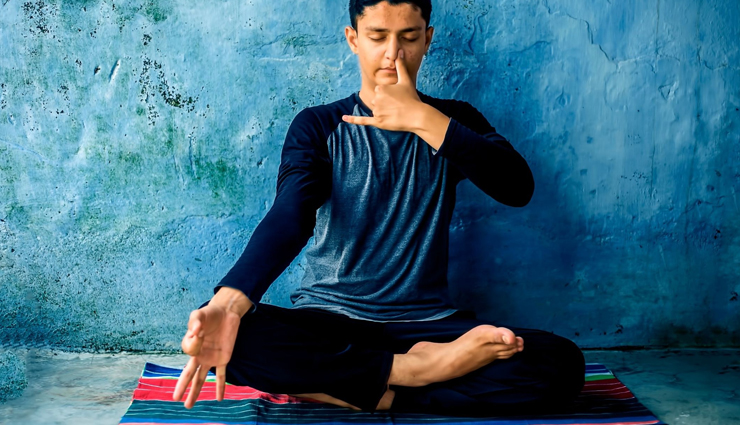 Anulom Vilom Pranayama Yoga For Heart Blockage

Along with correcting the heart blockage, Anulom Vilom Pranayam is very helpful in controlling the cholesterol level in the body. By doing this yoga regularly, the block pulse opens. Also, energy flows in the body correctly. This yogasana helps you in reducing the mantle and stress level.

# To do this yoga, first of all sit on the yoga mat in the Bajrasana posture.

# Now raise your right hand upward and close the right nostril with the thumb and take a deep breath through the left nostril.

# Now close the left nostril of your right hand ring finger and exhale through the right nostril.

# Now do this situation in the opposite direction.

# Repeat this action about 20 to 25 times.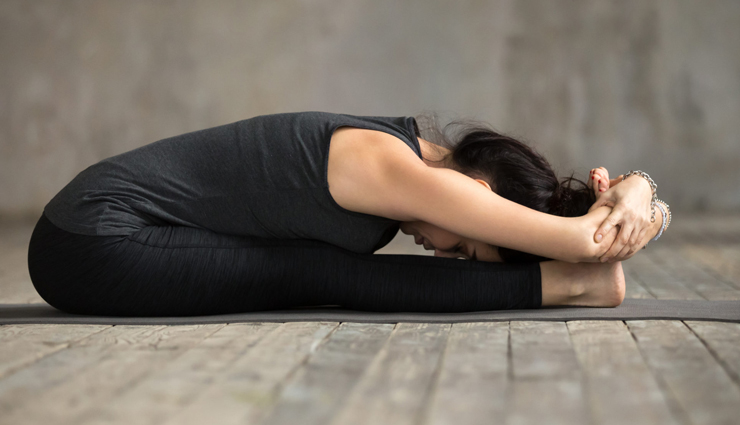 Paschimottanasana Yoga For Heart Blockage

Paschimottanasana Yoga can help you in correcting the problem of heart blockage. This asana helps to stimulate the kidneys and liver. In addition, with the help of this Yogasan you can lose weight. By doing this asana regularly, the fat present in the stomach can be reduced.

#Sit on a yoga mat to perform Paschimottanasana.

#Now sit in Dandasana with both your legs straight in front.

#Raise both hands upward and keep them in a straight line.

#Now slowly lean forward.
#Now hold the toes of both feet with your hands.

#Keep your head on your knees. Hold in this position for 20 to 60 seconds.
#Repeat this asana at least 8 times.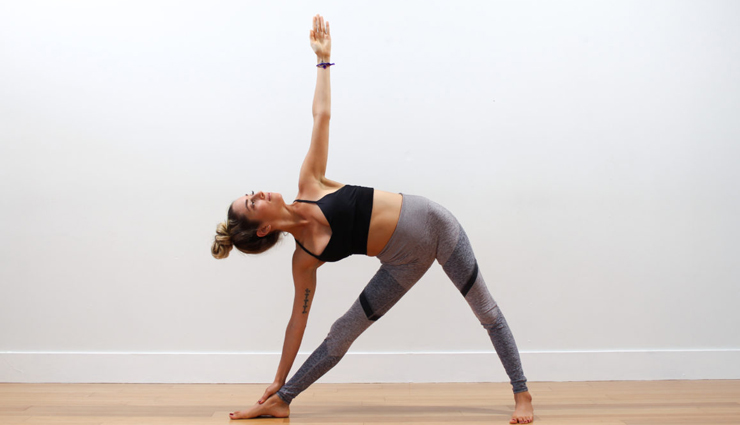 Utthita Trikonasana or Extended triangle pose

#Stand on the mat with your feet wide apart. Now, turn your right foot out and your left foot slightly inward.

#Place your hands on your waist and bend from the hip - try to bring the right hip closer to your right leg without turning your torso or jutting your hip back.

#When you can, lower your right arm towards the floor and raise your left arm towards the ceiling.

#Look straight ahead. If you can, turn your head to look up towards the ceiling.
#Hold this pose for at least 30 seconds. Try to open up your chest throughout the pose.

#Return to the starting position. Rest for a few seconds before repeating on the other side.